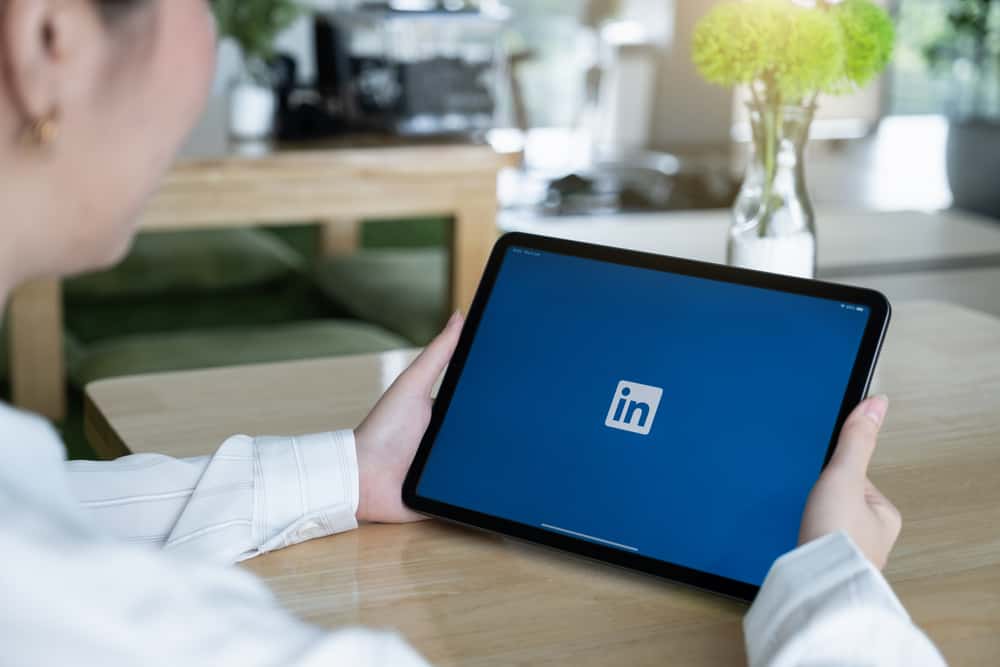 LinkedIn is the most popular professional social media platform, with over 500 million members explicitly geared towards professionals. It allows you to create an online profile to showcase your expertise, connect with recruiters, and apply for jobs.
The platform is a great place to research companies, hiring managers, and interviews which can come in handy before handing in those applications. 
LinkedIn also lets you save jobs to find them later. Sometimes it's confusing where the saved jobs end up at.
To find the saved jobs on LinkedIn, click the "Jobs" tab, and select the "My jobs" option. All your saved jobs end up under the "Saved" option.
So, if you're having a hard time locating those jobs you saved, here's a quick step-by-step guide to help you find them. Let's dive in, but first, let's discuss the saved jobs feature in a bit more detail.
What Are Saved Jobs on LinkedIn?
Many job seekers don't maximize the use of several features provided by LinkedIn to help them find jobs. One of their most underutilized tools is the "Saved jobs" feature which enables you to bookmark jobs of interest to return to later.
LinkedIn conveniently provides a "Save" button next to the "Apply" button, allowing you to save a job just a click away. You may have encountered it when applying for a job but never thought much of it. Or you might have clicked "Save" on jobs to return to later.
The platform's nifty tool allows you to optimize your job search and track companies you wish to apply to. 
In addition, it helps you sort through jobs that you find of interest and start your application immediately. As a job applicant, use this and several other features to your advantage.
The more you familiarize yourself with the platform, the more you're likely to get a chance for an interview. 
So let's look where you can find the saved jobs on LinkedIn.
Step #1: Log In to LinkedIn
To begin with, you need to log in to your LinkedIn account and visit the homepage. This can be done from your desktop browser or the LinkedIn App on your phone.
Step #2: Click on "Jobs"
Once logged in, head to the "Jobs" tab at the top of the page if you are using the browser version. Once done, you will be shown a list of recommended and recent job postings. These are suggested based on your profile and search history.
To view it on your handheld devices, launch the LinkedIn App. At the bottom right corner, you'll find the "Jobs" tab. Go ahead and click it. This action will show you a list of job postings similar to the ones when viewing it on a desktop.
Step #3: Click "My jobs"
On the same page as the previous step, you'll find a list of options to select from in the left-hand corner. Click on the "My jobs" option at the top of the list.
On your handheld device, the "My jobs" feature will be located at the top left corner of the screen. Tap it to proceed to the next step.
Step #4: List of Saved Jobs
Following the step above, LinkedIn will redirect you to a page featuring three sections, namely "Saved," "Applied," and "Archived." You can see your saved jobs list under the "Saved" tab. The list will contain jobs that you plan to apply to.
If you have applied for a job from the "Saved" tab, it will be moved towards the "Applied" section. At the same time, jobs that no longer accept applications will be under the "Archived" tab.
Conclusion
We hope this article will guide you to see your saved jobs on LinkedIn and help you land your dream job. If you can't locate the jobs you've saved for some reason, it's probably moved to the "Archived" section under the "My jobs" tab.
Make sure you try your best to apply before the deadline. You don't want to miss out on opportunities, do you? Keep up with the latest company updates and trends in your field of interest.
So, go ahead and search, save the ones you find of interest, and apply. We wish you the best in finding the right job on LinkedIn.
FAQs
Will My Employer or Recruiters Be Notified When I Save a Job on LinkedIn?
No, recruiters are not notified that you have saved a list of jobs to which you plan to apply. As far as your current employer is concerned, the answer remains the same no.
The tool is meant to save jobs of interest, and all your activities on the platform are kept discreet.
Can the jobs I saved disappear?
No, as long as the position is open to candidates, the job will remain under the "Saved" section. It won't appear saved only when it's past the deadline, or you've applied for the job.