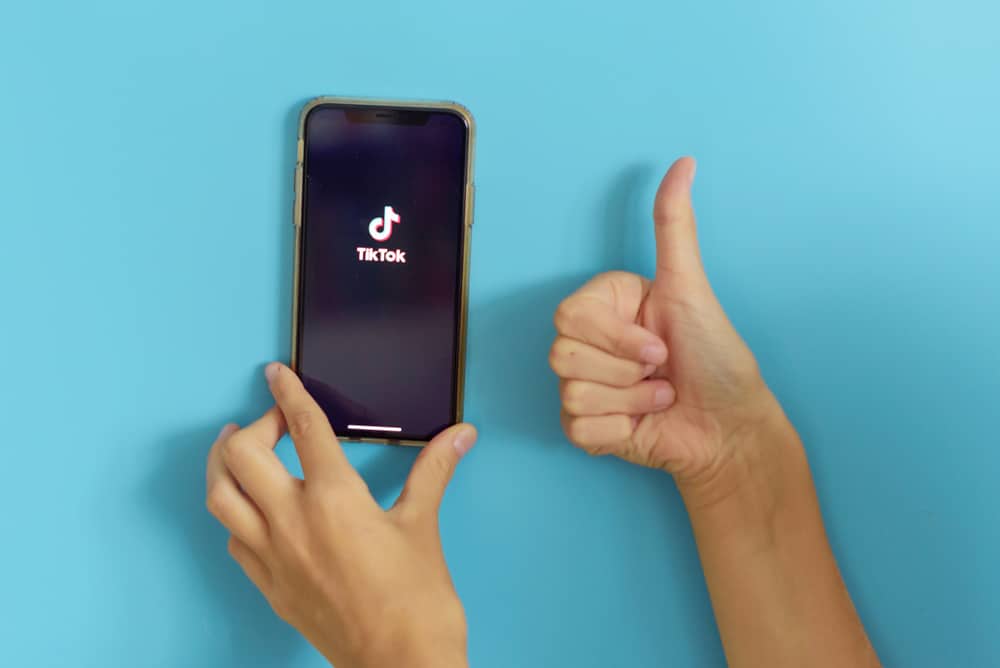 Do you guys want to figure out how to see others' likes on TikTok? If you are a new TikTok user, we understand that it must be pretty challenging for you to understand the interface.
To see someone's likes on TikTok, log into your account. You can see three icons on the right in a vertical position. The first icon is in a heart shape, and these are the likes of that specific video.
In today's article, we will also explain how to check out others' overall likes and who has liked their comments. So, let's dive in and find the solutions to your problems!
How To See Likes On Someone's TikTok Videos
When you're new to social media, especially TikTok, it's mandatory to keep checking on your competitor's likes.
But what if you don't know where you can find the likes option? Let us help you with that:
Head over to TikTok from your smartphone or browser.
Login to the account.
Once logged in, you will directly land on someone's video.
Here on the right corner of the screen, you will find a heart-shaped icon, which indicates the likes on users' videos. The number mentioned here under this heart is the number of likes on the video.
This is how you can conveniently get your hands on the total number of likes a user's video has gained.
To find out the number of likes on the other videos of the same user, you can just head over to their profile and click on any of their videos to check likes.
How To See Someone's Likes On A TikTok Account
If you want to see how many likes someone has collected on their overall account's videos, then there is nothing complicated about that. Let's get in a bit deeper, and you will find it out:
Head over to the TikTok application or website (whatever you prefer).
Now, your TikTok timeline will appear on your screen. Click on the "Search" button.
Search out for your competitor or any of your favorite TikToker.
At this step, you can see the profile of the TikToker. You will see three values under the username of the TikToker.
The first value from the right is the total number of likes an account has collected.
This way, you can quickly determine how many likes a TikToker has on their account.
How To See Who Has Liked Someone Else's Comments
TikTok is a massive platform where the content of the TikToker may lead to peace and sometimes conflict; therefore, the audience shares their opinions using comment sections. Moreover, the number of likes on comments shows the validity of one's opinion.
But how can you see who has liked someone else's comment? Let's find out here:
First, head over to your TikTok application and log into the account.
When you land on TikTok's home screen, you will see many sections on the page's bottom line.
Click on the "Inbox" option. Here you will find notifications and messages from your fans and friends.
If you see on the top of the screen, you'll find an "All Activity" option. Click on it to open the drop-down menu.
The drop-down menu will display many notifications, but you can sort your notifications according to notification type.
You can hit the "Likes and Favorites" option to sort out the notifications. Here are all the notifications related to likes received on the comments, videos, and replies.
If someone likes someone else's comment on your video, you will be able to find it here conveniently with that person's username.
Final Consideration
These were some quick and detailed guides for you to find out all about the likes on TikTok. Hopefully, the article helped you in solving your problem.
Frequently Asked Questions
Can I see what videos other users liked?
Yes, you can see others' liked videos, but it depends upon their privacy settings. Many users prefer to keep their information regarding liked videos more private, whereas some people don't mind sharing the content they enjoy. 
Does TikTok display likes?
Yes, if you head over to any video on TikTok, you will find the heart icon, which displays likes. Moreover, to see who has liked your videos, you can head over to the notification section, and it will show you the usernames who have sent their hearts to your content.