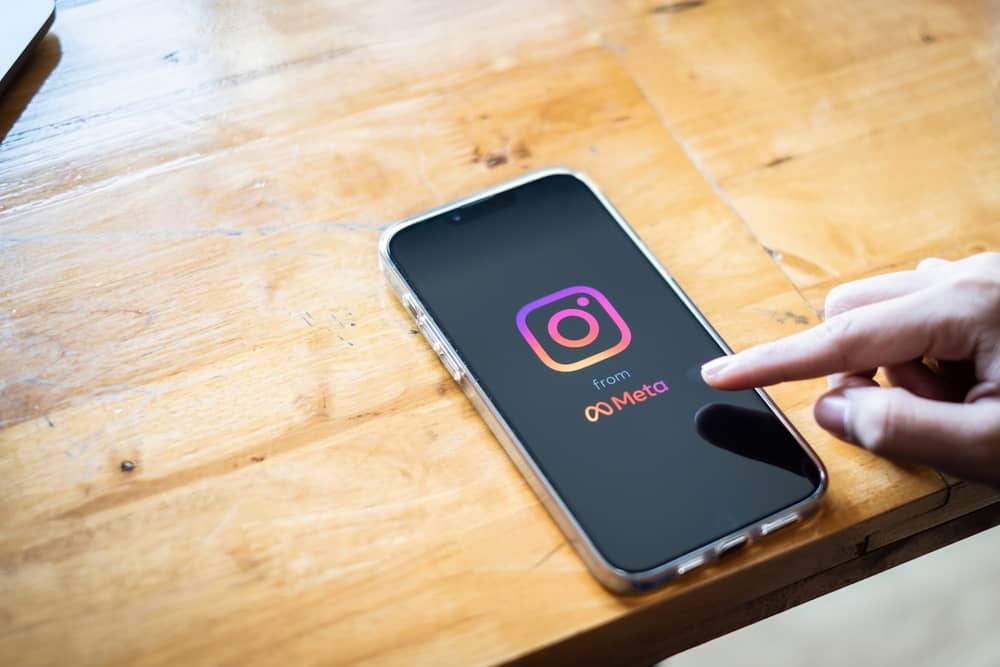 We live in a digital world, and people use social media to build and maintain their social identities. If you use Instagram, you are likely familiar with the abbreviation "RP" and its widespread use.
But what exactly does Instagram's "RP" stand for?
The abbreviation "RP" means "roleplay." RP is storytelling involving participants imagining themselves as members of a fictional cast playing fictitious roles. RP is a popular way for Instagram users to collaborate on stories with their friends, mostly involving sharing photos and videos. 
Roleplaying (RP) is a wonderful way to connect with your pals online while having some fun and being creative. Assuming you've never done roleplaying before, here are some features you should be aware of.
RP for Gamers
Gamers practice RP to imagine fictional characters within games. In this case, "out of character" means players performing out-of-character functions.
RP in gaming can be distinguished as "paragraph-style" and "script-style."
The script style is versatile and can be used for several different contexts. Among the many names for this game genre are "casual" and "bracketed" roleplaying. It's no surprise that casual roleplaying is a famous genre.
What's Multi-Roleplay?
Multi-role play can help develop your management skills, as it involves group play.
Within Grand Theft Auto Online, players can evaluate the reputation of their character thanks to the game's in-built reputation point (RP) system.
Your online persona can gain experience points as you progress through the game. 
Understanding RP Accounts
Instagram or any other social media account created for roleplaying with other users is known as an "RP account."
This type of account can be created in various places, including online discussion groups, chat rooms, and even specific websites devoted to roleplaying.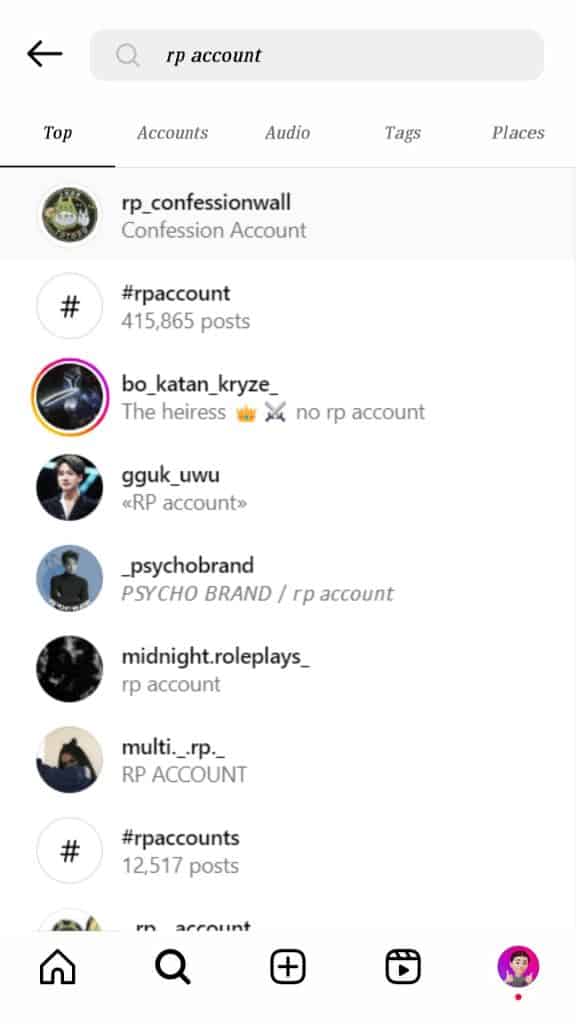 A user's RP account is likely distinct from their primary social media presence, with its unique username and profile image.
It is common practice for roleplaying accounts to include nothing but fictional information used in creating and keeping an online identity.
Misuses of Instagram RP
When we scroll through our social media pages, we see dozens of pictures and videos of children. These pictures can fall into the wrong hands, such as in the hands of sex offenders and pedophiles.
These people have malicious intent but hide their plans and try to be friends with the children. 
As a parent, you should be aware if your child engages in online roleplaying with strangers. If your kid does participate, you should know the conversation topic and discourage them from discussing any private matters.
Concerns about roleplaying on Instagram go beyond the fact that a youngster participates in it.
In a worst-case scenario, a child predator engages in roleplaying and inappropriately uses pictures and videos of a child to make up disturbing fictional situations. 
Mainly the child predator uses the visuals of a child without his permission, and it's not difficult to do that to a child, especially when the account is not private.
The pedophile can use the stolen images of the child for sexual discussions. The worst part is that the youngster's photo doesn't have to be suggestive to be used as the foundation for a sexual conversation.
How Can You Protect Your Child?
First, check that your kid's social media accounts are private so that strangers can't see their images and misuse them.
Screen your child's friend list and followers and ensure there are no strangers in your child's social media followers. It should only include people your child knows or people you know.     
Your child should know about the online dangers and make sure that you are playing the role of a responsible parent and openly discuss why rules are necessary with your child.
Parents should be watchful of their children's use of the internet. When it comes to social media, most parents don't have the time to keep tabs on their children's activity across multiple social platforms.
Monitoring Software and Parental Controls
"Facebook monitoring" or "Facebook parental control software" refers to a group of software programs that have emerged recently.
These tools assist parents in monitoring their children's social media accounts, including their children's friends, images, and postings. 
Conclusion
The Instagram term "RP" refers to roleplaying, whether online or in real life. A broad spectrum of RP games is available online, from simple chat rooms to customized RP games.
It may be used to connect people and learn about new points of view. Online roleplaying facilitates communication and fosters friendships and interactions among users.
Sex offenders can also misuse RP on Instagram by targeting vulnerable children. We suggest that parents should be up to date about their children's activity on social media because online dangers are real and can't be ignored.