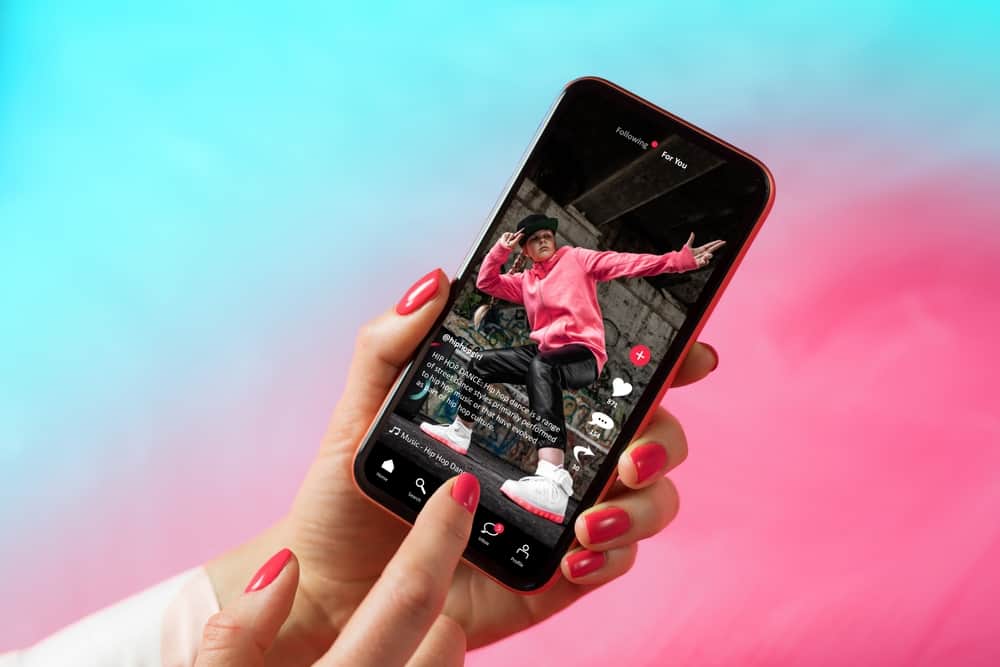 TikTok is currently one of the most popular social media platforms, and with good reason. Its short video-sharing system lets users create and post short videos about anything they like. Some popular video niches on TikTok include comedy, fitness, art, tech, food, etc.
If you're an avid TikTok user, you've likely found an interesting video you'd like to share with your Discord friends or server members. To share this video, you'll need to know how to embed it.
To embed a TikTok video on Discord, you'll need the QuickVids Discord bot. Go to the QuickVids official page and invite the bot to your server. After, launch TikTok and copy the link to the video you want to embed. Open Discord and navigate to the target server. Paste the link in the message box at the bottom and QuickVids will automatically embed the video.
You're not alone if you're struggling with embedding TikTok videos on Discord. This post covers steps to invite the QuickVids bot and how to use it to embed your TikTok videos.
Overview of Embedding TikTok Videos on Discord
Embedding a TikTok video on Discord means integrating a TikTok video into your post without directing the reader to the TikTok site. Users can view the video on their Discord timeline and then scroll to the next post. Embedding videos work well for Discord and TikTok users who want to utilize both platforms to post videos.
For example, if you create short TikTok videos about your craft but have a Discord following that would benefit from your videos, you can embed the TikTok videos in your posts.
The purpose of embedding videos is mainly to improve content consumption. For example, many TikTok creators utilize the platform's content system to create bite-sized videos of their crafts. If you're an artist, TikTok is a fun and creative space to make and post short, interactive videos about your niche.
But, like most creators, having more than one social media platform is essential, especially if you're keen on building a following, which is where Discord comes in.
Discord's community approach makes finding like-minded people to share information and perform various activities easier. The good news is that embedding TikTok videos on Discord isn't reserved for creators or people wanting to build a Discord following. Casual users who use both platforms can also embed random TikTok videos on Discord.
Step-by-Step Guide to Embedding a Discord Video on TikTok
As the introduction notes, you need a bit to embed TikTok videos on Discord. The most popular choice is the QuickVids bot. Before using this bot to embed videos, you must link it to your account. Follow the steps below.
Open your PC's web browser and go to the QuickVids bot page.
Click the "Invite" or "Add to Discord" button.
Click the drop-down arrow to select the server to which you wish to add the QuickVids bot.
Click "Continue."
Review the permissions you've given the QuickVids and click "Authorize."
Complete the Captcha.
Wait for an Authorized confirmation.
After adding QuickVids to your Discord account, the next step is using it to embed TikTok videos. Here's how to do it.
Launch the TikTok mobile app.
Find the video you want to share.
Tap the share icon.
Flip through the social media icons until you reach the "Copy link" button. Tap on it.
Open your Discord app.
Open the server you want to share the TikTok video.
Long-press on the message box at the bottom.
Paste the link to the TikTok video.
Tap the arrow icon.
QuickVids will automatically embed the video.
Highlight the link to the video and tap "Copy."
Go to the channel where you want to share the video.
Long-press on the message box at the bottom.
Click "Paste" and then "Send."
Besides embedding TikTok videos, QuickVids lets you see video statistics like the views, comments, and likes when you click "Info."
Summary
As this post highlights, embedding TikTok videos is an essential skill if you frequently encounter TikTok videos you'd like to share on Discord. It allows people to fully interact with your Discord videos without redirecting to a different site.
Embedding TikTok videos can be helpful for creators who utilize both platforms and don't want to create separate videos for the Discord audience. It can also help you create engagement with your server by posting interesting and relevant TikTok videos.