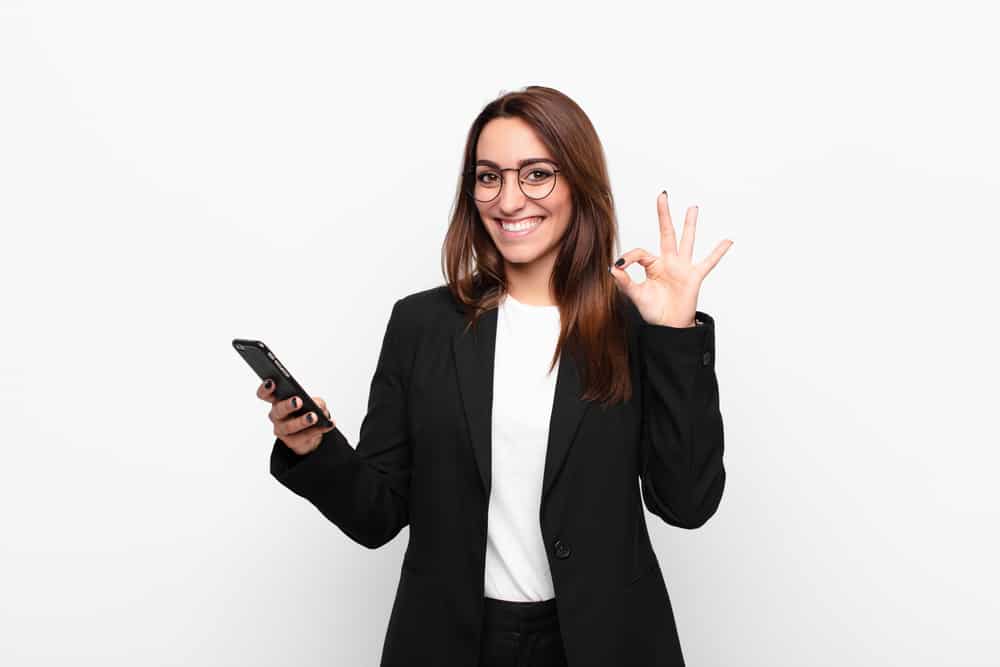 Messaging yourself on WhatsApp makes you sound lonely and perhaps a little like a loser as you do not have anyone interesting to chat with, but it is not as bad as it may seem.
Some messages, notes, files, or links received on WhatsApp are too important to lose.
Similarly, you frequently want to send similar messages, like promotions or other reminders, to customers, so you want to save such messages for easy access.
Whatever your intentions are, apps like Signal and Telegram allow you to self-chat, and so does WhatsApp. You can send any message to yourself on WhatsApp easily with our guide.
There are three ways you can message your own number on WhatsApp:
– You can save your number as a contact on your device to send a message.
– You can use the click-to-chat feature of WhatsApp by typing this link on any browser: "wa.me/[Your number with the country code minus zeros or pluses]" to self-chat.
– You can create a group chat with one participant and yourself. Then, remove that participant to self-chat on the group.
Let us elaborate on these methods to help you message yourself on WhatsApp.
Complete Guide on Sending Yourself WhatsApp Messages
Self-chat feature on WhatsApp is an effective tool for many reasons. Many messaging apps like Signal and Telegram already had this feature, while, as usual, WhatsApp was late to the party.
Messaging yourself is not as depressing as it sounds, as it is rational to keep some key business messages for easy access to forward to your customers faster whenever needed.
Similarly, if you have a link to a recipe, tutorial, shopping list, or any DIY you want to keep referring to when needed, then you can forward such links to yourself on WhatsApp.
Similarly, if you have passwords and login details, you can message yourself on WhatsApp to access them privately without fearing losing them.
Good To Know
WhatsApp messages are end-to-end encrypted even if you send them to yourself, so do not worry about anybody else reading them, as it is impossible to decode them.
Alternatively, messaging yourself may prove therapeutic.
For example, if you love journal writing, the self-chat feature on WhatsApp can turn into your journal on mobile (although you can download any personal journal app to talk to yourself).
There are three ways you can message yourself on WhatsApp. Let's dig into all these methods.
Method #1: Through WhatsApp Mobile App
The first thing you need to do while using this method is to create your own contact on your device.
iPhone users will not require to create a contact with their phone number. Generally, iPhone automatically discovers your number to create your contact in the contacts app.
However, you must create the contact on an Android phone by your phone number and name.
Next, launch WhatsApp Android or iOS app to open the self-chat window.
To forward a message from any chat on WhatsApp, long-press the message, and select the forward icon on top (Android) or bottom (iPhone).
Next, find your contact in the WhatsApp contacts list or search for it and forward the message to yourself.
Similarly, you can find yourself under WhatsApp contacts to open your chat box to send any message.
Once you have initiated the chat on WhatsApp, you can delete your contact from the device, as the chat window will stay on your WhatsApp.
Method #2: Through the Click-To-Chat Feature on WhatsApp
The click-to-chat feature on WhatsApp allows you to send messages to anyone without saving their number on your device and can also be used to self-chat.
Follow these steps to make it work:
Open any browser on your phone or PC.
Type "wa.me/[your phone number]" into the navigation bar and hit Enter. Do not forget to add the country code (omit any zeros, plus, brackets, or dashes).

On your mobile, the link will redirect you to the WhatsApp app with your chat window to let you self-chat.
On the desktop, tap on the "Continue to Chat" button.

Next, select whether you want to open the WhatsApp app or the web version to open your chat window in that protocol.
Send yourself a message.
Method #3: Creating a WhatsApp Group
You can create a WhatsApp group and add a single participant alongside you. After successfully creating the group, remove the participant from the group. 
Now, you will only be the participant in the chat. Hence, you can communicate to yourself however you like with no peeping eyes judging you.
Good To Know
You can also use the star messages feature to highlight important messages by starring (like bookmarking) them. Starred messages will appear under the "starred messages" tab for easy access.
Conclusion
Suppose you have a to-do list, a shopping list, an important recipe, a workout or tutorial link, or even messages containing frequently used or vital information.
In that case, there is nothing better than sending these messages to yourself on WhatsApp to access them whenever you want easily.
You can self-chat on WhatsApp in three ways we elaborated on in this article. You can save your number as a contact, create a WhatsApp group with yourself or use the click-to-chat feature on WhatsApp to self-chat.
Which method will you try? Do not forget to let us know.