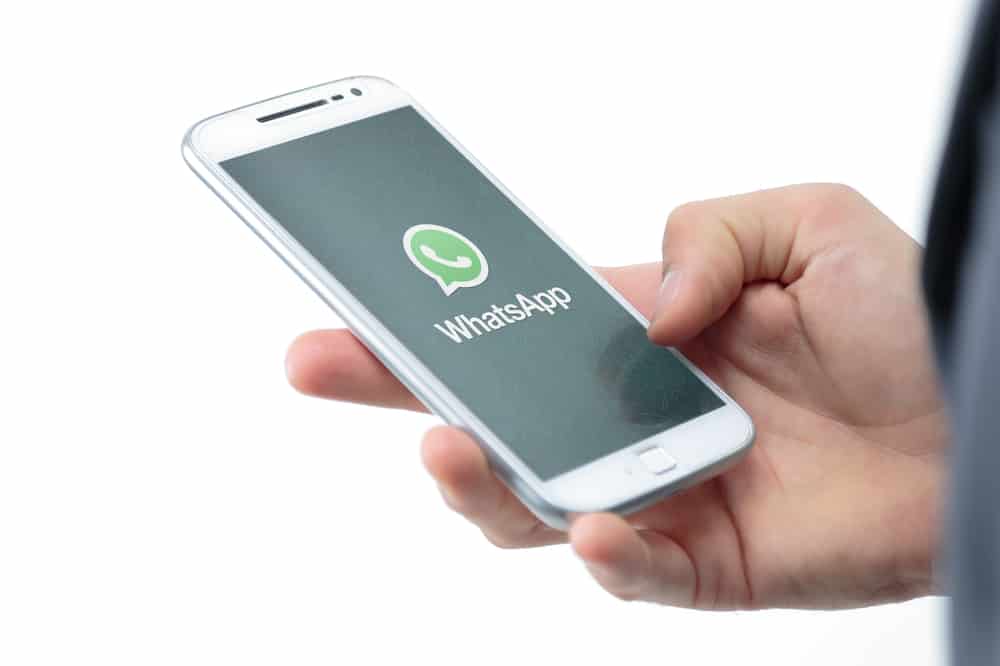 WhatsApp is one of the most popular instant messaging apps today and with good reason. It's convenient and easy to use, and many people have it installed on their phones, making it one of the most reliable means of communication.
Even though WhatsApp is valuable to many people, you may sometimes want to take a communication break or prefer other apps or means of communication. In such cases, you may opt to delete the app. However, after deleting the account, you may wonder what your WhatsApp friends will see.
When you delete WhatsApp, your friends will see different things depending on whether you have an active chat. For example, a friend with an active chat with you will see a single gray tick whenever they send you a message. Any other person with a WhatsApp account who tries to message you will see an Invite button because your account no longer exists.
Read to the end to learn more about what to look out for to know if someone has deleted their WhatsApp account.
Overview of Deleting WhatsApp Account
As noted earlier, WhatsApp is among the most popular instant messaging apps, with approximately 2 billion users. This high user number can be attributed to its all-inclusive features and convenience. Recently WhatsApp has diversified its use and integrated other apps like WhatsApp Business.
However, even with its benefits, instant messaging apps can be overwhelming. Some people prefer communicating directly via calls or other apps, making WhatsApp unnecessary.
If you're considering deleting WhatsApp, you may be curious about what details your friends will see after deleting your account.
Noticeable Changes After Deleting WhatsApp
Let's go over things your friends will notice when you delete WhatsApp.
Profile Picture
Deleting a WhatsApp account means removing personal details, including your profile picture, from the platform. When you delete WhatsApp, your profile picture will disappear.
If you had a recent conversation with a friend, they'll see a silhouette where your profile picture should be when they click on the conversation.
Read Receipts
Another change your friends will notice is the read receipts' appearance. Usually, blue ticks indicate the recipient has received and read your message. Some people disable blue ticks, which leave two gray ticks.
When you delete WhatsApp, any friend who sends you a message will see one gray tick instead of two gray or blue ticks.
Invite Button
Typically, conversations of people you message frequently appear chronologically in the "Chats" window from the last conversation to the oldest.
If you and your friends message frequently, they only need to find and open the conversation on the chat window to message you. However, any friend who tries to message you via the WhatsApp contact list will see an invite button instead.
Groups
After deleting WhatsApp, friends in mutual groups will notice "@left" tags. However, a group exiting after deleting an account will differ from an existing group because your profile picture and about section will no longer be visible.
Messages
Friends with existing conversation threads can still see and read the messages. They can also see and download any media files you shared in the conversation.
If they message you, the text will have a tick, but you won't receive it. The messages will exist until your friend deletes them.
In addition to one gray tick, no profile picture, and exiting groups, here are the other things that happen when you delete WhatsApp.
Your message history and all data associated with your WhatsApp are deleted.
Your phone number will no longer be linked to a WhatsApp account.
Your backup WhatsApp data, like chats, is deleted.
You lose administrator rights and exit from groups.
Your account information and profile picture disappear.
Steps To Delete a WhatsApp Account
After reviewing all the information on what your friends see after deleting WhatsApp, follow the steps below to delete your account.
Launch WhatsApp.
Click on the three dots at the top-right corner.
Select "Settings" and then "Account."
Tap "Delete account."
Enter your phone number.
Tap "Delete account" again to confirm.
Summary
When you delete your WhatsApp, your friends, your profile picture, and your information disappear from your account.
Friends with conversations will retain the messages but receive one gray tick when they text you instead of the typical two gray or blue ticks.
People who try to message you from the WhatsApp contact list will see an invite button because you will no longer have a WhatsApp account linked to your number.