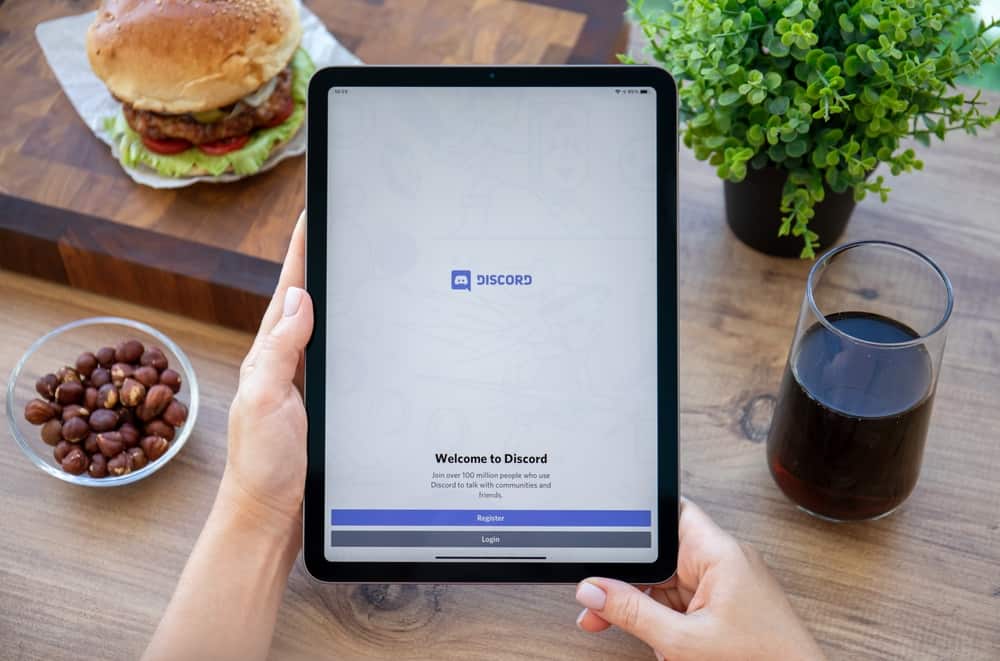 If you're a bonafide Discord user, you may wonder what would happen if you uninstall the app.
After all, Discord is a great way to stay connected with friends and other gamers, and you may be worried about losing access to your favorite Discord servers if you uninstall the app.
Don't worry! You won't lose access to your account if you remove Discord; you will simply be signed out of that account on the device where you deleted the app. Other than that, your account shouldn't experience any changes until you specifically disable or delete it. Simply put, your account won't be deleted if you don't do it.
Nonetheless, there are some things you need to know before uninstalling Discord. Hence, in this blog post, we'll answer basic questions about uninstalling a Discord app and how you can go about that. So, stay tuned as we kick things off! 
Questions To Ask Before Uninstalling Discord
If you're thinking about uninstalling Discord, here are a few questions to ask.
Question #1: What Will You Be Missing?
Discord offers a range of features that make it an excellent choice for gamers and other communities. If you uninstall it, you'll miss out on many features, such as voice chat, private channels, and custom emojis.
You'll also be losing out on the convenience of being able to quickly find people to play games with or talk to about the latest news.
Question #2: How Will Your Friends Stay in Touch?
If you uninstall Discord, you'll be saying goodbye to many of your friends. While there are other ways to stay in touch, such as Skype or Slack, none of them offer the same features and convenience as Discord.
Before uninstalling, make sure you have an alternative plan for staying in touch with your friends.
Question #3: Are There Any Other Alternatives?
If you're not ready to uninstall Discord yet, there are some other options you can consider. You could switch to an alternative chat app, such as Slack, or you could set up a private server with a dedicated group of people.
This could be a great way to keep in touch with a smaller group of friends without needing to use Discord.
These are some of the most important things you should know before uninstalling Discord. Be sure to consider these points before uninstalling to avoid unwanted consequences.
How To Uninstall Discord on a PC?
If you've decided to uninstall Discord, the process is relatively easy. Here are two basic ways to go about it if you're using a PC.
Method #1: Using the Settings Menu
To uninstall Discord from your PC using the settings menu, follow these steps:
Click on the Start icon on the taskbar.
Click the settings icon.
Select "Apps" from the left navigation.
Click on "Apps & features."
Scroll down the list of apps until you find Discord. 
Click on the three dots next to Discord.
Select "Uninstall."
Method #2: Using the Control Panel
To uninstall Discord using the control panel, follow these steps:
Click the Start icon on the taskbar.
Type "Control panel" into the search box.
Select "Control Panel" from the results.
Click on "Programs."
Click on "Programs and Features."
Select Discord from the options.
Click on "Uninstall" at the top.
How To Uninstall Discord on a Mobile Device?
Uninstalling Discord on your mobile device is also pretty easy, whether on Android or iOS. Here are the steps to follow.
For Android
Follow these steps to uninstall Discord from your Android device:
Open the Settings app on your Android device.
Select "Apps."
Tap on "Apps" again.
Scroll down and select Discord.
Tap on the "Uninstall" button.
Tap "OK" to confirm.
For iPhone
To uninstall Discord from your iPhone, follow these steps:
Open the Settings app on your iPhone.
Select "General."
Tap on "iPhone Storage."
Find and tap on the Discord app from the list of apps provided.
Tap on "Delete App."
Tap "Delete App" again to confirm the decision.
Discord is a VoIP and chat app for gamers that lets you connect with other gamers around the world to chat, voice chat, and share gaming experiences. It's a popular app with millions of users, but some users have reported uninstalling Discord for various reasons.
Conclusion
Uninstalling Discord isn't a decision to be taken lightly, as it can mean saying goodbye to many friends and losing out on all the features that make it such a popular app.
Before you make the decision, consider all your options and make sure you have a plan for keeping in touch with your friends.
FAQs
How long do deleted users stay in Discord?
Discord would put your account on hold for 15 to 30 days after you delete it to allow recovery if it was removed accidentally. After that period, they remove personally-identifying information and anonymize or compile additional data.
Is it possible to tell if a Discord account has been deleted?
The username of a person who deleted their Discord account is displayed as "DeletedUser#1234". The four-digit integers following the hash symbol could be the same as the user's ID from the beginning, zeros, or randomly generated numbers.