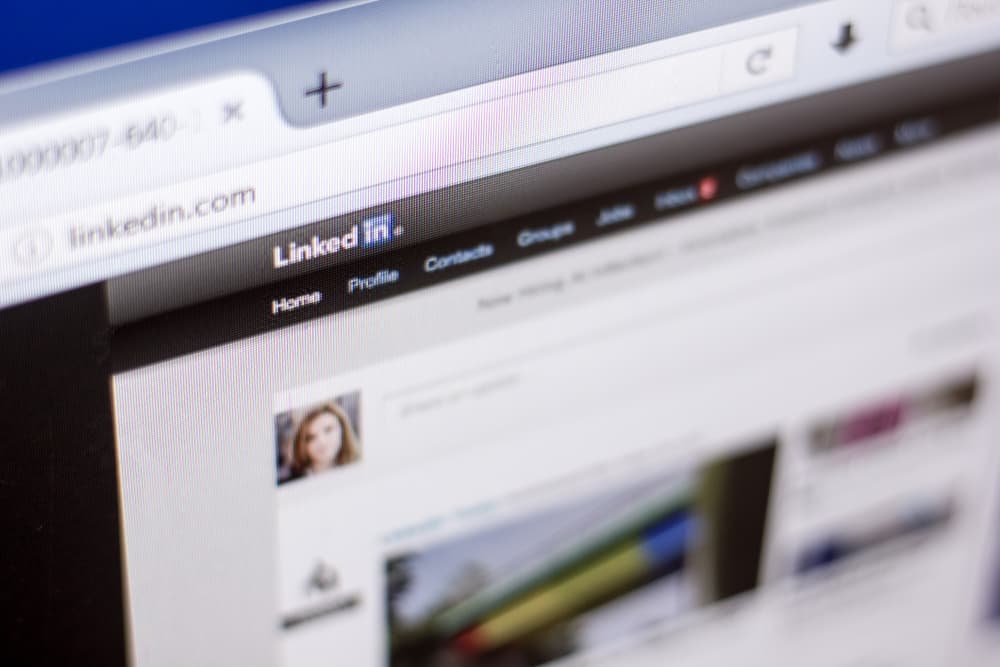 LinkedIn is the platform to help you build your career or brand by exposing you to professionals and career opportunities. Your LinkedIn profile is your online resume and comes with a link or URL unique to you. You can share this link with anybody, and it'll take them directly to your page, showing your experience, skills, and certifications when they click on it.
You can edit or customize your profile link from the default provided to you by LinkedIn. With a customized profile URL on LinkedIn, colleagues and recruiters will be able to recognize you and connect with you quickly. These custom links are only available if someone else hasn't taken them, and you can't have more than one URL at a time.
This article will cover how to edit your LinkedIn URL without hindrance.
Custom LinkedIn Profile URL
With technological advancements worldwide, employers like to see that you're conversant with the use of social media tools. LinkedIn is the tool most of them prefer as it helps boost your credibility and exposure in your career more than any other platform. It's also the platform you can use to document the stages of your career and ultimately serve as your resume.
As a result, you'll see employers requesting a link to your LinkedIn profile when seeking a job. Even on document resumes or CVs, people now include their LinkedIn profile URLs for employers to understand better who they're employing. Your LinkedIn URL should be unique and help enhance your professional image rather than adversely affect it.
The default LinkedIn profile URLs for several people include letters and numbers, which can look unattractive or tedious to type if one is manually inputting them into a web address. However, with a clean custom URL, your profile will be easier to share and find, boost your credibility, and be used on published materials.
How To See Your Current LinkedIn Profile URL
If you use a computer, enter LinkedIn's web address into your web browser and follow these steps.
Click on the "Me" icon to the top right of your desktop screen.
Tap on "View profile."
The link in your web address bar is your LinkedIn profile URL.
However, if it's on the mobile app, launch the app and proceed with the steps.
Tap on your profile picture to the top left of your screen.
Tap on View profile.
Click on the three-dot icon to the right of your Introduction section.
Tap on Contact info and you'll see your assigned URL on the public profile settings page.
You can see your previous custom URLs on the public profile settings page (if you've had custom URLs). You can also disconnect previous URLs that might be linked to you on this page.
How To Change Your LinkedIn Profile URL
You can change your LinkedIn profile URL on your desktop or mobile device. On your desktop, enter the web address and follow these steps.
Click on the "Me" icon to your top right.
Tap on "View profile."
Click on "Edit public profile and URL" to your right.
Scroll to the "Edit your custom URL" section and tap on the pencil icon next to your profile URL.
Enter the name you want to the last part in the box and click Save.
On your mobile device
Open your profile page by clicking your profile picture and the "View profile" icon.
Tap on the three-dot icon next to the "Add section" bar.
Click on "Contact Info" and tap on the pencil icon.
Click on the profile URL.
Tap the pencil icon next to your profile URL.
Enter the name you want to the last part of the link.
Click "Save."
Once you've clicked save, it'll update, and you can copy the link to share with other people.
What You Should Know About Changing Your LinkedIn Profile URL
If you wish to change your LinkedIn profile URL, you should know that the link can only be 3 – 100 characters long. Also, the characters are not case sensitive, which means if you write it in uppercase or lowercase, it'll still direct people to your page. And if your profile link is already taken, you'll have to come up with a new one till you get one that hasn't been used before.
Furthermore, you can change your profile only five times within six months. If you change your link for the fifth time in the same month, you won't be able to do so till the end of another six months. Also, you can always go back to your old link immediately after changing it.
Conclusion
With these to your knowledge, you can edit a LinkedIn URL as you wish and be mindful of the limit. As established earlier, ensure the customized link is doing good for your page than harming it.