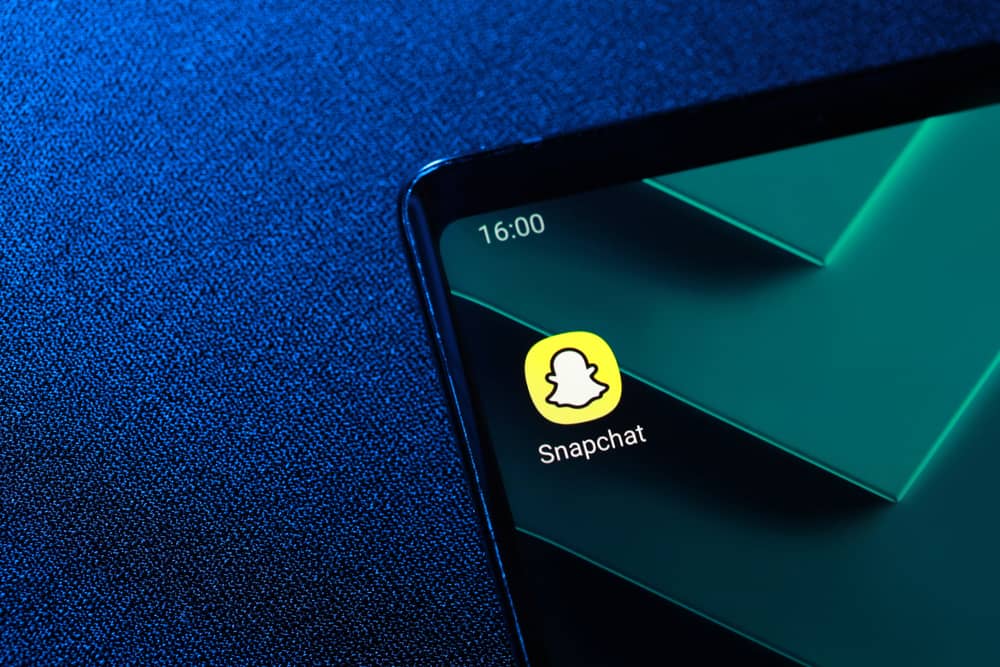 Snapping pictures is nothing new, but imagining yourself with enormous ears and a tongue sticking out of your mouth would be hilarious! Such filters are well-known on Snapchat.
With the Snapchat app, the small moments of laughter and joy in our lives could be preserved in a snap.
Try out some of Snapchat's unique lenses and exciting stickers to see your picture in a whole new light.
While trying the app out, if you start wondering: how to find someone on Snapchat without their username, we've got you covered! Here is a detailed guide to help you understand the platform better.
What Is Snapchat?
Snapchat is a well-known social media platform created by Snap Inc. as a multimedia messaging app.
This Messaging software allows you to easily communicate with people, view live news from across the world, and discover new information.
The mobile app for this social media site is accessible for both IOS and Android devices smartphones.
One of Snapchat's key concepts is that every image, audio, or message you transmit is only exposed to the receiver for a limited time before being unavailable.
Snapchat allows you to look for someone by entering their username into the search box, and it will provide a list of Snapchat users with names that are similar to the one you're looking for.
You can check each profile one by one to see whether it's the one you're looking for. It implies that if you have the username of the person you're looking for on Snapchat, you'll have no trouble finding them.
However, if you don't know your friends' or someone else's Snapchat usernames, you can follow the steps outlined below.
How To Find Someone on Snapchat Without Their Username?
If you've ever used Snapchat, you know how useful it is for keeping in touch with friends. However, finding individuals you know on Snapchat might be difficult.
It's possible that you're trying to locate a former high school friend and are having trouble doing so.
To aid in this, the app provides a variety of ways to locate people you know on Snapchat.
Method #1: Via Contacts
If you are still in touch with the person you are looking for, and you happen to have their phone number, take a look at this trick!
Because social networks require additional members, practically every software includes a "Find friends by Syncing Contacts" option.
This allows you to see who has a Snapchat account among your contacts. But there's a catch: Snapchat will have access to your contact list.
If that's not a problem for you, go ahead and try this method:
Open Snapchat.
Tap the profile button in the top-left corner.
Hit the gear icon in the upper right corner of your screen.
Select "Manage" from the "ADDITIONAL SERVICES" section.
Select "Contacts".
Select "View Contacts" to see who is on Snapchat from your contact list.
Method #2: Via Snapcode
With access to their snapcode, you can add random folks from the internet. Each Snapchat member has a personal QR code that may be scanned to connect with them on the app right away.
Snapchat was the first to launch the QR code feature, which gained immense popularity. Follow the procedures outlined below to learn how to use the snapcode tool to add a person to the platform:
Get the snapcode from the person you wish to add and save it to your photo library.
Open the Snapchat app on your smartphone.
Tap the Add Friends option in the upper right corner of the page.
Tap the snapcode symbol, which appears underneath the icon in the upper right area.
From your camera roll, select the saved snapcode.
Select "Accept Friend" and you are now friends on Snapchat.
Method 3: Via Find Nearby
This strategy is only effective when used in person. If your friends are nearby, you can also add them without their name or phone number.
Snapchat offers a function called Quick Add that lets you add friends who are nearby. It does, however, come with a stipulation. It only works if the surrounding users' devices have Quick Add turned on.
To use this approach to locate your friend, follow the steps below:
See if "Quick Add" is turned on or off on your friend's device. If yes, move on to the step 3; if not, have your friend complete the step 2 first.
To turn on the "Quick Add" go to "Settings" > "See me in Quick Add" and turn on "Show me inQuick Add."
Tap the Add Friends button.
Under "Quick Add," it will display a list of nearby names. In the list, look for your buddy and press the Add button next to their name.
And that's all there is to it! Your friend has now been added to your list of friends.
Look for your contact on any other social media platform you and your friend may be using. For convenience, many users use the same User id across different apps.
You can use that username to find them on Snapchat. Some users also include their Snapchat details in their other social media platforms.
Final Thoughts
You can use the snapcode to find people through their locations or through their contact numbers.
We've given you the easiest ways to find and add pals on Snapchat, even if you don't know their username or phone number. You can now search and add someone without having to bother about their username or phone number.
So, as long as you have your friends' contact details or username, you can easily find them on Snapchat, connect with them, and share memories, so have fun snapping!