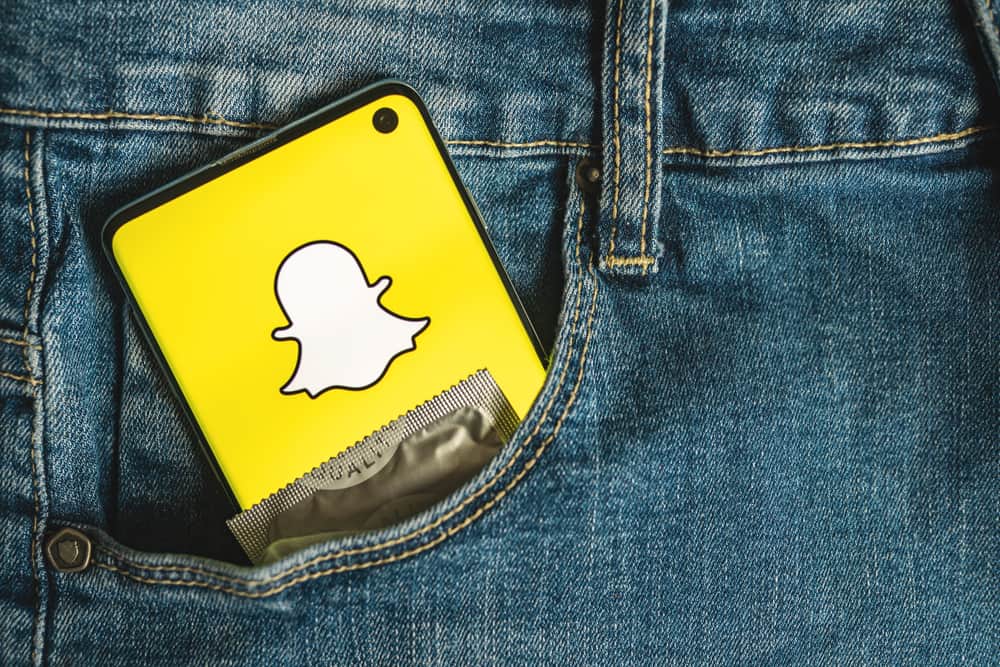 Some social media apps notify people when some of their contacts join the app, primarily due to the person's app settings. For example, Snapchat sometimes sends you a notification to become friends with somebody just joining Snapchat and is supposedly on your contacts list. This is also a setting from the end of a new person joining and is the only time you see or get notified someone just joined Snapchat.
You can't see when someone joined Snapchat except if the person wants you to. This is a Snapchat setting that prompts a new Snapchat user to send a notification to Snapchatters on their contact list so they can be friends. The new user can select who they want to notify, and if you're not selected, you won't see or get a notification about them joining Snapchat.
In this article, we'll go over new users' notifications on Snapchat and who and how you can see someone who joined Snapchat.
Snapchat and New Users' Notifications
Generally, when you first create your Snapchat account, the app does not send a notification to anyone about you opening an account. The only notification they get is after you've joined the app and tried to add them to your friend list. Snapchat ends a request that a person must accept before you become a friend of theirs and start sharing snaps.
Only this notification indicates when someone joined Snapchat, and you can send several notifications to become friends with your contacts if you choose. The process gives you a "new to Snapchat" notification that guides you through making friends and sending your first snap.
From the first step of signing up, where you provide your mobile number/email, username, and password to account verification, Snapchat will not send a notification to anybody. However, once you get through that, Snapchat gives you a choice to add friends from your contact list, and if you accept, you'll see a list of Snapchatters you might recognize.
You can then select several people you want to be friends with from there, and once you're done, your first notification goes out to them as friend requests. Of course, you can skip this feature and send no notifications to anybody.
Who Can You Find Out When Exactly They Joined Snapchat?
The only person you can check when exactly they joined Snapchat is yourself. On your profile page, Snapchat puts the date, month, and year you joined Snapchat, and it'll only be visible to you. You can check when you joined Snapchat in the following steps.
Launch your Snapchat application and log in.
Tap on your Bitmoji icon in the top left corner of the screen.
Scroll to the bottom of the page till you see when you joined Snapchat.
Also, Snapchat lets you discover when you became friends with a person, and if the other Snapchatter became friends the day they joined Snapchat, you could use it to check that they joined the app.
How Can You Check When You Became Friends With Somebody on Snapchat?
You can find out when you became friends with a person through their profile page. These are the steps to follow on your Android or iOS device.
Launch your Snapchat application.
Tap on the message icon beside the Snapcode scanner.
Tap on the friend's Bitmoji to open their profile.
Scroll till you get to the bottom of the profile page.
At the bottom, you'll see the exact day, month, and year you became friends with the person on Snapchat.
What Notifications Can You Expect as a New User on Snapchat?
Snapchat is big on privacy as its default settings leave you and your data private. Without adding a friend through your contacts list feature, it'll be quite impossible for your friends to find you. However, when you've found your friends, your interactions will mainly be achieved through notifications.
Although you can control what notifications you'll receive, the essential ones include a message alert, snaps alerts, video cal notifications, mini-games challenges, and sometimes, story notifications from your favorite Snapchatters. Go through your settings to determine what notifications you get from Snapchat.
Conclusion
With this, you have an idea of how you can check someone's date of joining Snapchat and how you can check yours. However, you can ask directly for them if you must know when another Snapchatter joins the app.
FAQs
Can someone see when I joined Snapchat?
As you can't see when someone joined Snapchat, they can't see when you joined the social platform.
Is the day you became friends with someone on Snapchat the day they joined the platform?
Not exactly, but sometimes, the day a person sends you a friend request might stand for the day they joined Snapchat. That's because they maybe added you as soon as they joined Snapchat.