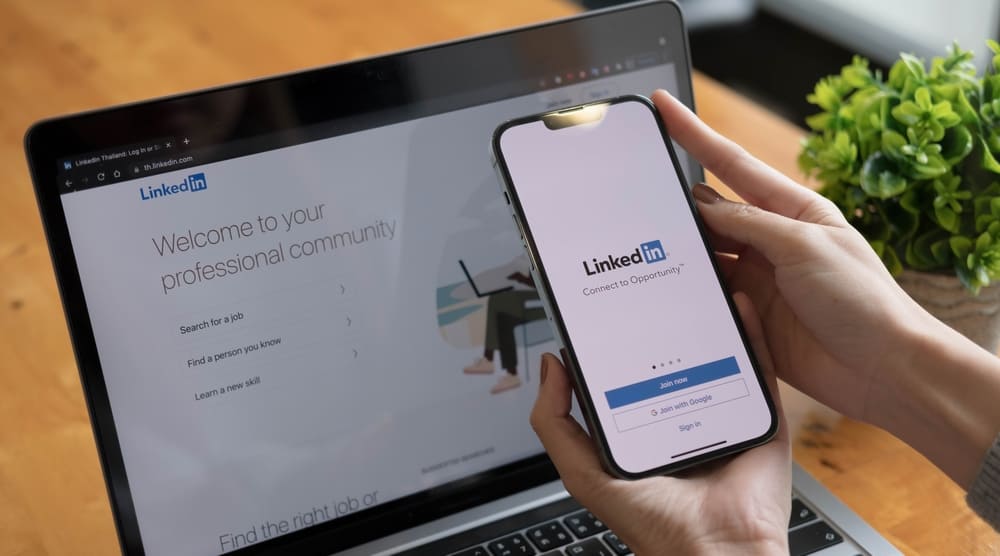 The social media platform for professionals, LinkedIn is now the biggest networking platform for professionals, with its astronomical number of members (810 million).
LinkedIn can help you professionally by extending your network and opening more opportunities. The platform not only opens many opportunities for job-seekers but also allows recruiters to find the right fit.
Your LinkedIn profiles play a significant role in unleashing lucrative opportunities for you. They are a testament to all your achievements, skills, and experiences.
Everything on your LinkedIn profiles matters and can help to stand out among all others. Your connections, followers, skills, and interests — add value to your profiles, curate your network and enhance your reach.
Strategically formed and designed interests can add an extra oomph to your LinkedIn profiles. You can edit (add or remove) interest. You can add interest by clicking the 'Follow' button on any company, influencer, group, or school profile. Similarly, you can remove them by locating them in your Interests section and hitting the 'Following' button next to their names to unfollow/remove them.
So, let's dive in to learn more.
Why Do LinkedIn Interests Matter?
LinkedIn Interests are all the companies, influencers, schools, and groups one follows on LinkedIn. 
Interests in your LinkedIn profiles reveal a lot about you. They can demonstrate more about your personality than your excessively embellished LinkedIn profiles with your achievements, skills, recommendations, and education.
Your interests can attract more people to become part of your network if they find you compatible with them. 
Similarly, following important companies, people, or groups in your industry increase your exposure, as when you follow such companies or groups, their admin gets prompted.
You never know when critical personnel from the company bumps into your profile and finds you the right fit.
It is imperative to be honest when you add anything in your interests. You do not have to follow anything to impress others. You can impress others with your work experience, education, and achievements in your profile. So, your interests should reflect a more (if not most) honest version of you.
Your interests can also help you in improving your connections.
Your connections create your network. As your network widens, so does your visibility and reach. When you reach more people, you are more likely to get more opportunities, which can help in career development.
So, whatever you show in your LinkedIn profiles, can make it or break it for you. Everything from your education, achievements, skills, and interests matters in developing your connections.
Remember, the more connections you have, the more benefits they will reap for you professionally.
So, your interests can help you to attract more like-minded people to your profile. The more people find you compatible, the more they will become part of your network.
Keep your target audience in your mind when you design your interest section. Your interests should align at least a little bit with your career ambitions and prospects.
For example, if you want to work in an organization that condemns animal cruelty and testing — your interests should also advocate this ideology. So, if you follow people or companies accused of animal cruelty (Johnson & Johnson, GlaxoSmithKline, Procter & Gamble, etc.), you are less likely to find such opportunities.
Remember, your interests tell more about your personality than words can.
To read more on LinkedIn connections, please check out our article, "What Does It Mean To Connect on LinkedIn?" 
How To Edit Interest Section on LinkedIn?
You can edit your interests section by adding and removing any company, influencer, group, and school.
Adding Interests on LinkedIn
You can add interests on LinkedIn by following these steps:
Navigate to LinkedIn on any device.
Search the profile you are interested in using the search bar.
Tap the 'Follow' button on the profile, and they will be automatically added to your interests.
Similarly, you can add interests by checking the interest section of your friends and following ones that intrigue you or are relevant to the industry there.
After you have added interests, you will see all your interests in the interests section (after your recommendations and accomplishments).
Removing Interests on LinkedIn
You can remove any interest from the interests section on your profile by simply unfollowing them. It goes like this:
Open LinkedIn on any device.
Navigate to your profile and go to your interests section.
Open the category you want to edit (Influencer, Companies, Groups, and Schools).
Now click on 'Show all.'
Navigate the desired category to find the profile you want to remove from your interests.
Click the 'Following' button next to the profile to unfollow and remove them from your interests.
Conclusion
LinkedIn has designed everything for you to better present yourself in the professional world to grab lucrative opportunities. Everything on your LinkedIn profiles matters and helps you enhance your network. One such section is your Interests section. 
You can add and remove any company, influencer, group, or school in your interests section by following/unfollowing them. When you edit your interests section and keep it relevant to your desired industry, you will be more likely to find like-minded people attracted to your network.