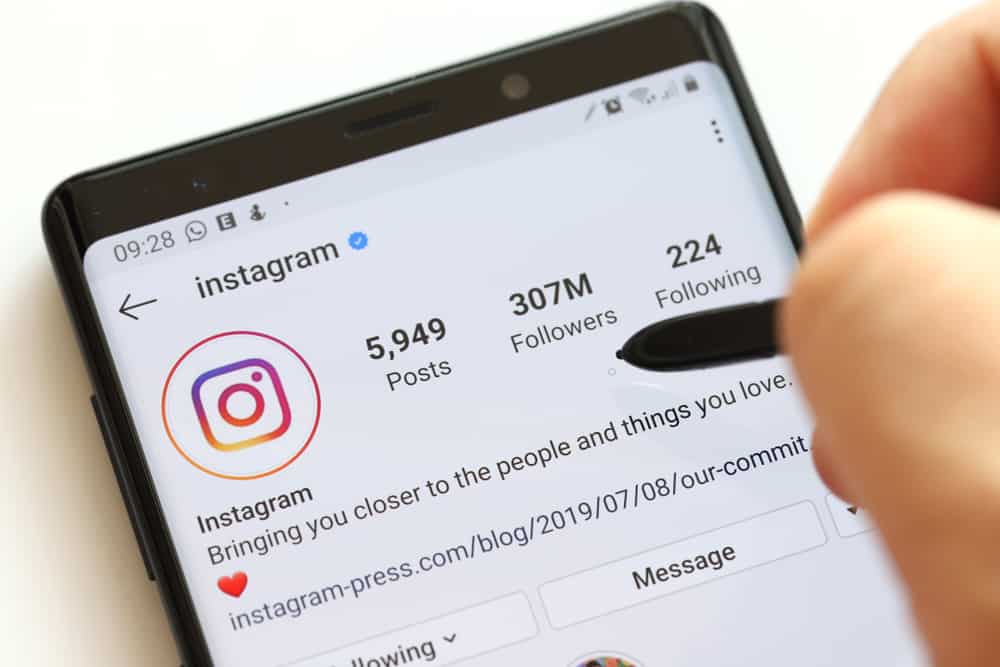 With various features on the worldwide renowned Instagram platform, keeping track of everything and remembering every nuanced aspect of the platform may be difficult.
The "Copy Share URL" feature on Instagram is one of those minor elements that don't appear to matter much but actually does.
So, what exactly does "Copy Share URL" mean on Instagram?
"Copy Share URL" allows you to copy the addresses of individual posts that can be shared outside of Instagram. They'll, in turn, redirect to the original post from whichever site it is clicked from.
But beyond a basic definition, there's also the question of how this feature works and how to maximize it for your good. We'll look into that in this article, so let's dive right in.
What Is an Instagram URL?
Web pages, like buildings and residences, have unique addresses that help people find them.
These addresses are known as URLs (Uniform Resource Locators) on the Internet, and they are web links that you can see in your browser's address bar when you navigate the Internet or a website.
A Copy Share URL is the same thing; when a user clicks on a hyperlink or enters the URL into their web browser's address bar, they're directed to your Instagram post.
How To Copy Post URLs On Instagram
Under each post, you'll see an icon that looks like a paper plane; this icon allows you to share your post straight on Instagram. However, it won't allow you to share it outside of Instagram.
That's where your Copy Share URL comes in.
How To Copy the URL on a Smartphone
Below are the easy steps to copy a Share URL link using a smartphone:
Open the Instagram app on your smartphone (Android or iPhone).
Locate the video or photo.
Tap the three dots to bring up the pop-up menu.
Tap "Link" or "Copy Share URL" from the list of alternatives.
Just like that, you've copied the link to your clipboard. You can now share the copied link with others at any time. Keep in mind that if you copy anything else after this, the link will be broken.
How To Copy Links on a Web Browser
The process is also straightforward if you want to copy the URL using a web browser.
Simply follow these instructions:
To begin, open your browser and navigate to Instagram.com.
Enter your username and password and click "Log in" to access your account.
Find the video or photo.
Click the three dots icon in the top right corner of the post.
Select "Copy link" from the pop-up menu.
That's all! As can be seen, both procedures are nearly identical. You can copy and paste it wherever you like, and you should have no problems doing so.
It's important to note that you can only acquire a link to photographs and videos posted publicly. If an account status is private, you cannot obtain a link to any of their postings.
Concluding Thoughts
It's pretty simple to share your content on and off Instagram, especially with the help of Copy Share URLs.
You can copy your own URL or share posts directly using the unique URL each of your uploads has.
You may also use your Instagram URL to drive traffic to your Instagram account from other websites, increasing your follower count and propelling your success rate.
Suppose you want to raise your Instagram account and reach a larger audience.
In that case, you should employ an organic growth service on Instagram that combines fully-managed services with smart targeting to attract people's attention to your target audience.
Frequently Asked Questions
Does Instagram tell you if someone copies your URL?
No, you can't tell if someone copied your status. Suppose you encounter someone that has duplicated your content. A DM's request to take it down is usually accepted and complied with. There's also a trend in which people re-post other people's posts while giving them credit and linking back to you.
Can IG detect if someone is stalking me?
Unfortunately, there's no method to discover who has checked your Instagram profile or identify an Instagram stalker who has visited your profile. Instagram respects its users' privacy, so it doesn't allow you to trace the visitors to your Instagram profile. As a result, finding an Instagram stalker can be almost impossible.