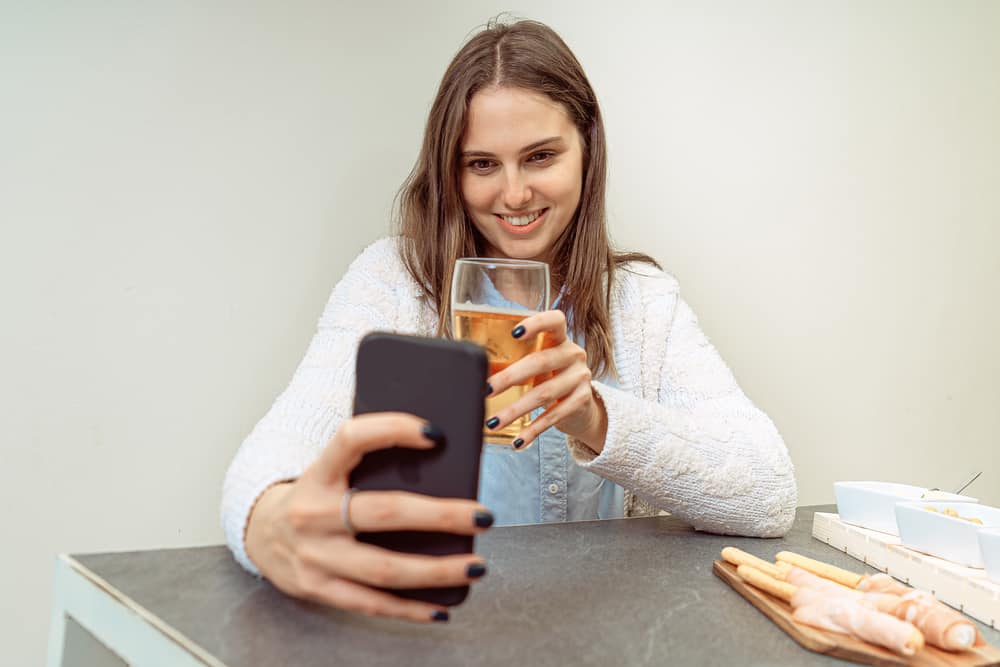 The way we live our lives has practically changed since the pandemic. We now prefer long video calls to get together, while virtual quizzes have taken over catchphrase dinner night. One of the platforms that makes virtual connection possible is Zoom.
Zoom cuts across several aspects of our lives, including the dating scene. Virtual dating on Zoom is an exciting way to connect. As such, many people have sought to know how to do speed dating on Zoom.
To do speed dating on Zoom, try the following strategies:
– Write down a list of short introductory questions.
– Create a list of rules and regulations.
– Create a Zoom session and send the link out.
– Explain what the meeting is all about and the rules and regulations.
– Create breakout rooms.
Speed dating on Zoom is more than connecting with a stranger. There are other things you will find exciting on the platform.
Learn more about speed dating on Zoom in this guide to enjoy the moment.
What Is Zoom?
Zoom is a video meeting platform that allows users to connect virtually for meetings, webinars, live chat, and conferences. You can access it through a computer or mobile app. 
Although Zoom has been around for quite a while, the app's revenue was boosted during the pandemic. At that time, people seek an in-person connection platform. Luckily for Zoom, it fitted the position.
Besides formal video calls, Zoom offers several features that make connection enjoyable. For example, you can play games, watch videos, and entertain yourself. Notably, you can also meet your better half through speed dating.
But what exactly is speed dating?
What Is Speed Dating?
Speed dating is a matchmaking event to quickly connect single individuals with potential partners. Unlike usual dating, speed dating is fast. It requires you to register to indicate your interest, and you can have several options for potential spouses.
Virtual speed dating is preferable to many people because it saves time and money. Also, you can chat with the person rather than exchange messages. And if you don't connect with anyone after talking, you can always register again and chat with others. 
You can organize or enjoy virtual speed dating on any platform you choose. However, Zoom is one of the best platforms that permit speed dating. Since the app is popularly known for video conferencing, people have asked how to do speed dating on Zoom.
Speed Dating on Zoom
Speed dating on Zoom is as easy as setting up a typical dating scene. You need effective strategies to create an organized and enjoyable virtual speed dating on Zoom. Learn how in the following paragraphs.
Step #1: Write a List of Questions
If you want an enjoyable speed date, it's best to prepare in advance. Start by creating a list of questions for the participants to know each other. These questions may also be the starter for more extended conversations.
The following are some of the common questions to ask in speed dating:
What's your name?
Why are you here?
What language(s) do you speak?
What do you do?
What are you studying?
What's your favorite meal?
Who is your mentor, and why?
What's your favorite color?
Each person should answer close to five questions since they have just one minute to answer.
Step #2: Create Rules and Regulations
To have a successful and organized speed dating on Zoom, you need to set some rules. You don't want people speaking at random or disrespecting one another.
Some rules may include participants sticking to the time allocated to them. Also, participants must be punctual and treat each other respectfully.
Step #3: Create a Zoom Session Link
Now, it's time to create a Zoom video link and send the invites to your friends and followers on social accounts to join.
Once you have a significant number, you can start the meeting, introduce yourself and explain how the event will be run.
Step #4: Explain the Rules and Regulations
Everyone must understand the purpose of the event and the rules guiding it. Start by explaining that everyone will be placed in breakout groups of 4, and each group will last 4 minutes. That means each participant gets one minute to share their responses to the questions. 
Also, let them know that it's vital that they stick to their 1 minute so that everyone has time to talk. Next, copy the questions you have created and paste them into the chat for everyone to use in their respective breakout groups.
Step #5: Create Breakout Rooms
Breakout rooms are sessions separated from the main Zoom meeting. They allow the participants to meet in small groups where they can collaborate. Also, it has its own audio and video isolated from the main session.
To access the breakout rooms:
Click 'Breakout Rooms' in the toolbar.
Select 'Assign automatically' and change the number of breakout rooms until you see the message "3-4 participants per room."
Then click 'Create' to create the rooms.
Click 'Open All Rooms' to start the event.
Your participants will receive a message to join their breakout room by this time. While they are connecting, it's best to go around the rooms to show that you're participating too.
Also, remember to watch the time, so no group exceeds 4 minutes in discussion.
Step #6: Close the Rooms After 4 Minutes
Once the 4 minutes elapse, click 'Close rooms.' Before then, Zoom will tell participants they have 60 seconds before the room closes, but you can change the countdown duration if you wish.
Step #7: Recreate the Breakout Groups
Once everyone returns to the main panel, recreate the Breakout groups by opening the Breakout Rooms panel. Tap 'Recreate' and ensure that your settings are still set to 'Assign automatically' and 3-4 participants.
This will assign participants to breakout rooms randomly. Then tap 'Recreate' and 'Open All Rooms.'
Step #8: Repeat Steps Six and Seven
You can recreate breakout rooms as many times as possible. But people will start being in rooms with people they have already connected with. Even if they don't, others can have a chance to speak.
Conclusion
Zoom speed dating is a unique way of meeting a partner. It is safe, easy, and effortless.
You only need to create or join a link and follow the rules guiding the session.
This guide details how to do speed dating on Zoom effectively.