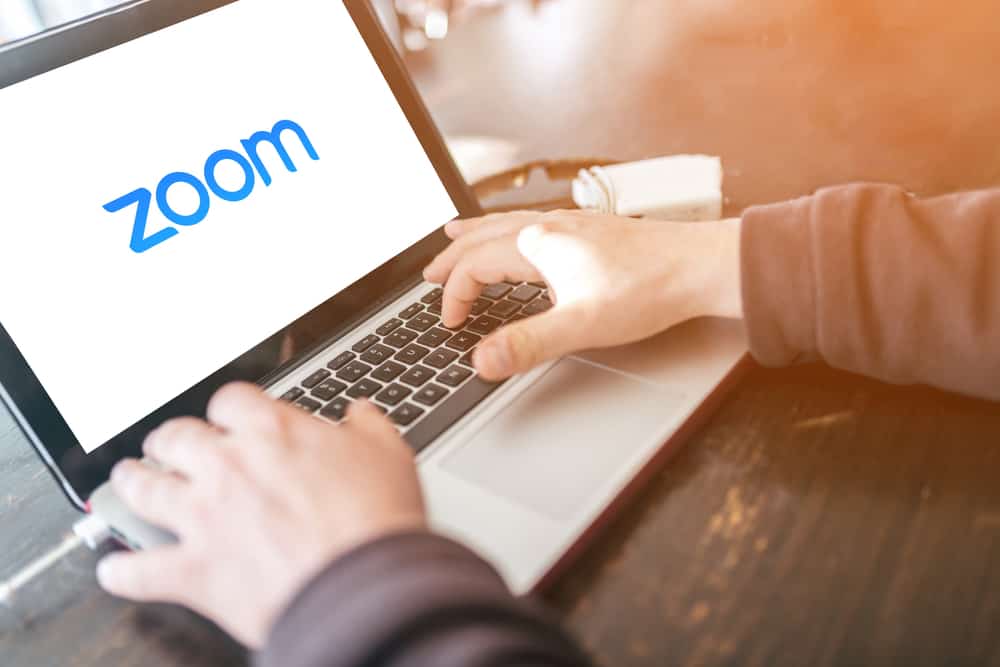 Karaoke parties are excellent for connecting people and giving you room to hang out with friends, especially during the evening.
Unfortunately, when your friends are in different locations, attending Karaoke parties physically becomes a challenge.
However, you can decide to create virtual Karaoke parties using video conferencing apps like Zoom, and we know the best tips to follow to make an incredible Karaoke on Zoom.
The first thing is to ensure you have a Zoom account if you intend to host the meeting. Next, select the people you wish to enjoy the karaoke with and share the Zoom meeting link you will create. Go to YouTube and locate a karaoke song that displays the lyrics and plays instrumentals. When your friends have joined the Zoom meeting, share your screen, play the YouTube video at a reduced volume, then sing along to the song.
We will discuss what it takes to host a karaoke party on Zoom and when using Zoom for karaoke works perfectly. Moreover, we will see the tips and steps to follow to create a great karaoke on Zoom. Let's get started!
Why Host a Karaoke Party on Zoom?
While most people enjoy attending karaoke events physically, sometimes your only option is to enjoy an online karaoke party.
The Covid 19 pandemic made people get used to virtual events, and the restricted movement forced people to avoid physically visiting places.
Still, when you have friends in different places and want to enjoy karaoke, Zoom is your best alternative, as it still does the magic. Everyone who joins the Zoom meeting will delight in the karaoke, and people can take turns singing.
Another reason for hosting karaoke on Zoom is to motivate employees.
In an organization, team motivation is a key factor in success. A cost-effective yet fun way to let employees interact and enjoy is by hosting a karaoke party on Zoom, especially where many employees are involved.
If you plan to host a Zoom karaoke event, check the next section to gather the best tips to follow.
How To Do Karaoke on Zoom
Before hosting a virtual karaoke, there are a few considerations to make. The below questions help in the preparation.
Does everyone I want to invite have Zoom?
Who will participate in the singing?
Who will I invite?
Do I need a karaoke DJ?
The above questions help you better understand what's at stake and pave the way for you to plan a successful virtual karaoke using the below steps.
Step #1: Sign Up for a Zoom Account
You can't host a Zoom meeting if you don't have a Zoom account.
Therefore, visit the Zoom website and create your Zoom account. If you have a Zoom account, skip this step.
Step #2: Create the Zoom Meeting
To host a Zoom meeting, you must create the meeting on your Zoom account to generate the Meeting ID and password.
Open Zoom on your browser and click on the option for "Launch meeting", then follow the presented steps to create your Zoom meeting. Share the details of the meeting with your target people.
If someone else is the host, request them to share the meeting link and password, then click on it to join the Zoom karaoke.
Step #3: Find Your Karaoke Song
YouTube has plenty of songs that you can use for your karaoke.
The trick lies in selecting a lively song that people will effortlessly enjoy listening to and a song that will leave them energized.
When searching for a song on YouTube, add the keyword "karaoke" to get a song with lyrics and instrumentals.
Alternatively, you can search for a karaoke app and use it instead of YouTube.
Step #4: Share your Screen on Zoom
Once everyone joins the Zoom meeting, you are now set to start the karaoke.
As the host, you may be the one leading the karaoke. If not, wait until the karaoke host or DJ signals you to start the karaoke.
Here, you must ensure you have a tab containing the lyrics of the karaoke song. When you are ready, share your screen with people, reduce the video volume for YouTube, click the play button and start singing along.
Ensure you unmute your microphone for people to hear you when singing.
Step #5: End Screen Sharing and Mute the Microphone
When you are done singing or when your turn ends, stop the screen sharing on Zoom and, if necessary, mute your microphone.
That way, the next person can take over, share their screen, and start singing for everyone to enjoy.
That's how you can conveniently do karaoke on Zoom. The steps above work best when accessing Zoom from your desktop due to the widescreen view.
Conclusion
Hosting virtual karaoke on Zoom is not difficult. With the right guide, you will find the steps easy to follow.
This guide has covered the steps for creating a karaoke on Zoom. Have fun participating in your karaoke.
Frequently Asked Questions
Can you do karaoke on Zoom?
Yes, you can. Zoom allows you to create a meeting; anyone you share a link to the meeting and its password can tap on it and join the meeting. Once they do, you can screen share your Zoom, and when the lyrics of a given song start to display, sing along to your karaoke.
What's the best way to do virtual karaoke?
The main trick lies in the preparations. Ensure you have a Zoom account if you are the host. Next, find the karaoke lyrics for the target song from YouTube. Once connected on Zoom, share your screen for people to view the lyrics as you sing along.
Can you sing with someone on Zoom karaoke?
Yes, you can. When two people have unmuted microphones, one can screen share the lyric video, and both start to sing along.