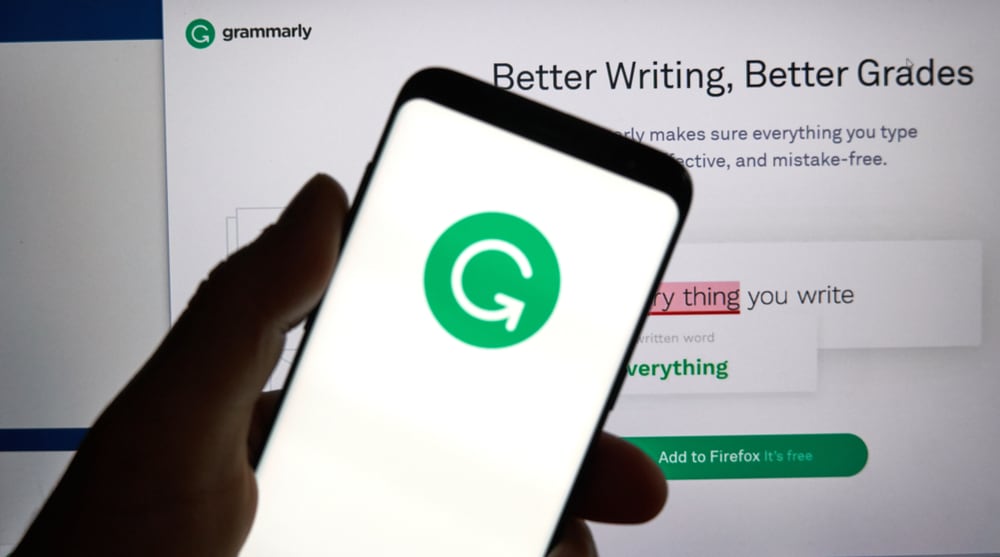 Many people love typing without errors, explaining why they opted to have Grammarly installed on their devices.
With Grammarly, you can type without stress, and when you communicate with a person, you don't have to worry that your sentences are not making sense or have grammatical errors.
Many of us have become reliant on Grammarly such that we want it in every application we communicate with, including WhatsApp.
WhatsApp users can now enjoy the features of Grammarly, but only WhatsApp users who use Android devices. If you want to use Grammarly on the WhatsApp desktop version, that may be tricky because the web version does not support the Grammarly extension. But you can type in Microsoft Word and transfer your text to WhatsApp if you must use it.
If you want to use Grammarly on WhatsApp, this post has explained how to start using it on Android and desktop versions.
How To Add Grammarly to WhatsApp on Android
Android users can now enjoy using Grammarly on their devices. The advantage of the application is that it has a keyboard that you can install on your Android device, allowing you to use it in messages and WhatsApp.
But, before you install Grammarly on your Android phone, you must ensure you have an account with premium Grammarly.
You can add Grammarly to WhatsApp on Android, as explained here.
Install Grammarly keyboard.
You must install the Grammarly keyboard from the Play Store on your Android phone. Open Play Store, and search for Grammarly. Once Grammarly shows up, tap the "Install" button next to the app.
Sign in to your Grammarly account.
After Grammarly is installed on your device, sign in with your Grammarly email and password by clicking on "Log in to your existing account". If you don't have an account with Grammarly, click on "Continue with Email" to create an account.
Click "Add Grammarly Keyboard".
Enable the button beside "Grammarly" and click "Ok".
Click "Switch input methods" and click "Grammarly" from the menu.
Follow the screen prompts to complete installing Grammarly on your Android phone.
Open WhatsApp and start typing.
A Grammarly logo appears beside the WhatsApp text field, if not, click the globe icon and choose "Grammarly Keyboard".
You can use Grammarly on another application besides WhatsApp because it is installed as a keyboard.
Moreover, you must ensure you update your Grammarly subscription to continue enjoying the premium benefits.
How To Add Grammarly to WhatsApp Desktop Version
The benefits of Grammarly are making Desktop users wish to use the application on WhatsApp.
Unfortunately, the Grammarly extension for Chrome does not work on WhatsApp on the desktop version. That means you cannot auto-check grammar errors from your WhatsApp.
Although changes were made to Grammarly, users still cannot use Grammarly on WhatsApp for desktop versions. But if you still want to use Grammarly, you can achieve it when you install it in the Grammarly extension and type on other applications that allow Grammarly to be used.
You can use the Grammarly extension in Microsoft Word for typing. After you have typed your message and it is free of grammatical errors, you can copy and paste it on WhatsApp.
Conclusion
Grammarly is a suitable application that you must have when you want to communicate with confidence.
The application removes all errors explaining why many users want to use it in other applications like WhatsApp.
If you are wondering how to start using Grammarly on WhatsApp on Android or desktop, the guide has explained the ways.
Frequently Asked Questions
Can I add Grammarly to the WhatsApp desktop version?
Grammarly is incompatible with the WhatsApp desktop version. Although Grammarly expressed updates, many users have not been able to use the application. If you must use Grammarly on WhatsApp, you can install on an Android device or type your message and paste it into WhatsApp on your desktop.
How do I use Grammarly on WhatsApp?
Grammarly can be used on WhatsApp and other applications when you store the Grammarly keyboard on your Android phone. After you have installed the keyboard from the Play Store, set it up, and choose to use the Grammarly keyboard when typing.