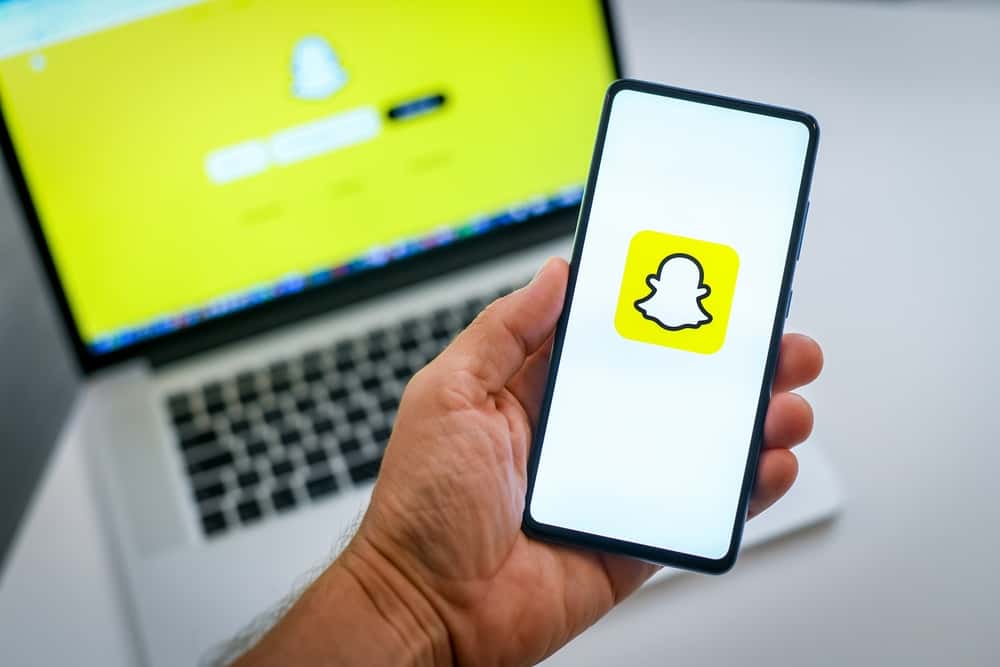 Snapchat is one of the few social platforms that take privacy seriously and helps you control how your messages and content get shared. The platform is famous for how messages exist temporarily for 24 hours, depending on your settings. However, if you're still untrusting the privacy of your messages, Snapchat gives you an option to delete all your chats.
You can clear all the conversations/chats on Snapchat with a few touches. Launch your Snapchat app, and tap on your Bitmoji in the top left corner. When the profile page opens, click on the settings icon at the top right of the page. Scroll down the page and tap on the "Clear Conversations" tab. Snapchat will present a list of people you have conversations with; tap the "x" icon beside them to clear conversations.
However, you should note that this action will not delete "saved messages". These saved messages will remain in the chat till you "unsave" them, and then you can delete them. But if the other participant in the conversation saved the chat, you will not be able to delete such a message from your end.
In this guide, we'll go over how you can clear all your chats in detail, how to clear a conversation individually, delete saved messages,  and how you can possibly recover your deleted text messages.
Deleting All Chats On Snapchat
Generally, Snapchat deletes your messages after viewing or after 24 hours, depending on your settings. By default, Snapchat sets your messages to delete immediately after viewing. You can set the deletion time to 24 hours by clicking on the person's profile, clicking the three dots icon to the top right, tapping on the "Delete Chats" option, and choosing between "After Viewing" or "24 hours after viewing".
However, mistakes happen with messages sometimes on Snapchat, where you send messages to a list of people that are not meant to see the messages. Snapchat lets you retract these messages before anyone ever sees them if you're fast about it. This is where the option for clearing all conversations comes in handy, and these are the steps involved.
Launch your Snapchat app.
You'll see your Bitmoji to the top left of the screen; tap on it.
Your profile page will open; click the settings icon to the top right of the screen.
Scroll down to the "Clear Conversations" tab and click on it.
Click on the "X" icon beside the chats to clear the conversations.
You'll see a pop-up bar prompting you to confirm if you want to clear the messages. Tap on "Clear" to confirm.
For messages already saved by the recipient, the messages will remain and will still be accessible to the person.
How To Clear Conversations Individually
Snapchat also allows you to clear a conversation with just one person. The process is relatively more straightforward compared to that involved in clearing multiple conversations.
Launch the app.
Go to your messages, tap and hold the contact whose messages you want to clear.
A pop-up will appear with options; click on "More".
Click on "Clear Conversation".
Confirm by tapping on "Clear" in the pop-up that appears.
Again, if you have messages already saved by the contact whose chat you're clearing, the messages will be unaffected by this action.
How To Delete Saved Messages On Snapchat
Although Snapchat is known for its ability to be private and strict with how messages are shared, it also allows hold on to memories or messages forever if you have them saved. This could also be a problem if things get awry and you need to let these memories or messages go. You'll need to "unsave" these messages before deleting them.
We'll see how to "unsave" and delete saved messages in these steps.
Launch the app.
Go to your messages and click on the chat that has the saved messages.
Scroll to the saved messages and tap and hold them until you see a pop-up.
Tap on "Unsave In Chat".
Proceed to delete the message by long-pressing and selecting the delete option, or use the clear conversations option listed above.
How To Recover Your Deleted Messages On Snapchat
If you've mistakenly deleted a conversation on Snapchat, there's a possibility you will get it back. There's a 50:50 chance of your chats returning, and it's only accessible through Snapchat's website.
Go to Snapchat's website and log in to your account.
Under the "Manage My Account" tab, click on "My Data".
Click on "Submit Request".
Wait for a response from the Snapchat team.
This is the only option of getting back deleted messages, and there's a possibility of not getting them back at all.
Conclusion
With this guide, you can now undo messages and keep your messages absolutely private and unseen on Snapchat.