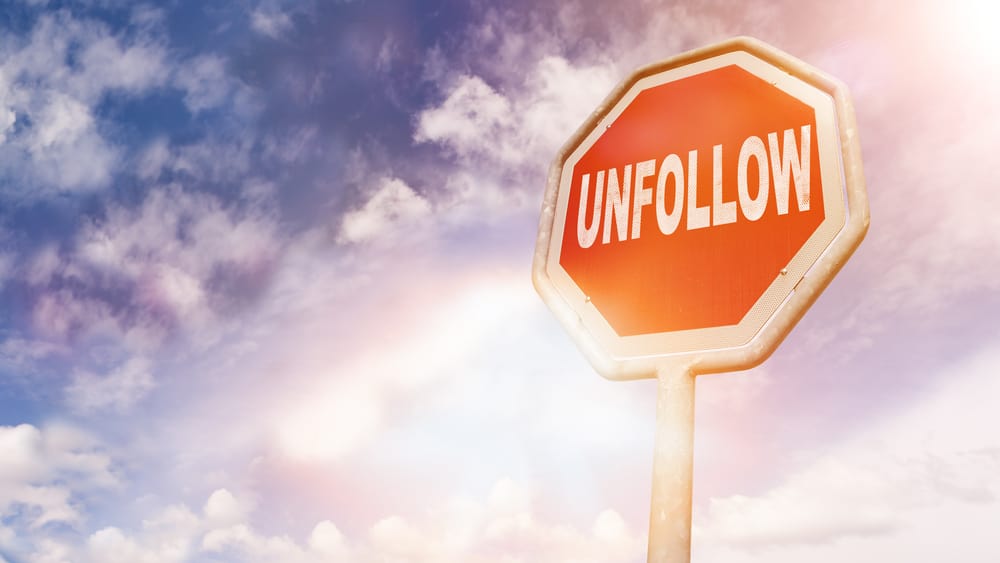 Instagram is one of the most popular and widely used social media platforms. Every Instagram account aims to increase its followers, whether an individual or a business. Because as an individual, you always want to have more and more followers for several different reasons.
As a business, you want to increase your business's reach, your audience, and the number of potential customers. When you start losing your hard-earned followers, it can be a very frustrating experience. But you probably think about why people unfollow on Instagram.
There is no doubt that over time, people change, and so do their interests and preferences. But when it comes to being unfollowed on Instagram, it is not only about these factors. There could be so many reasons why people unfollow on Instagram. Some of them could be:
1. Lack of Engagement
2. Personal Posts
3. Low Quality of Content
4. Changed Content
5. Inconsistent Posting
There can be several other factors as well. But these are the most common reasons why people unfollow on Instagram.
In this article, we will discuss these factors in detail and find out why people unfollow on Instagram. This will be a fascinating article, so keep reading it till the end for helpful information.
Why do People Unfollow on Instagram
Getting followers on Instagram is not easy, especially when you are new to Instagram. It takes a lot of time and effort to make a following, and it can be very frustrating when people start unfollowing you on Instagram. If you are a business, you are nothing without your followers. It is followers that can convert into your potential customers.
Having a presence on Instagram can be very helpful in increasing your customer base and boosting your growth. You may quickly get new followers using different methods and techniques like ads and promotions. But sustaining those followers is not an easy task. It can be very challenging because it requires taking care of so many things.
Following are some reasons that might cause people to unfollow you on Instagram.
Reason #1: Lack of Engagement
One of the main reasons why people unfollow on Instagram is a lack of engagement. Instagram is a social platform; people are here to engage in different activities and discussions. When you stop engaging with your followers, they will start to unfollow you because nobody wants to fill their feed with content that is of no interest to them.
Multiple ways can help you start engaging with your followers. One of the best ways is to start liking and commenting on the posts of others. People love when they feel important and valued. If you are a business, start engaging your followers with the help of contests and start asking questions from your followers.
There are two types of Instagram users: Lurkers and Engagers. Lurkers are those who don't comment, like, or engage with the posts of others. They use Instagram to watch others' photos, videos, and stories. On the other hand, Engagers love to engage with others by commenting, liking, and replying to their stories.
Reason #2: Personal Posts
You might feel sharing something about your personal life on Instagram is common. But several people are following you on Instagram. Not everyone is aware or interested in your personal life. On Instagram, some of your followers can be people who have never met you in real life. There can be three types of followers on Instagram; close friends, people you know on Instagram, and people you never talked to.
Some may unfollow you immediately if you start posting about your breakup and keep talking about it in every post. It might feel unfair, but our brain is designed in this way. It is important to avoid posting something too personal, and you think people might start feeling that these posts are not meant for them.
Reason #3: Low Quality of Content
There is always a debate whether the posts' quality or quantity is essential. No matter which opinion is accurate, we all know the quality of your posts affects your followers, no matter how loyal followers you have. If the quality of your posts has become low, people will start to unfollow you no matter how much content you post daily.
Now it is a different debate about what quality content is. In simple words, quality content delivers value to your followers. And giving value requires time and effort. Each post has to be designed according to the type of content; it should be posted at a suitable time and contain something that interests your followers.
Reason #4: Changed Content
If you have gained many followers by promising a different type of content, but now you have changed the type of content you are posting, you will lose the followers. People have followed after viewing the kind of content you share on your account. They will not stay on your profile if they realize you are no longer posting such content.
Keep your posts the same. To retain your followers, you must not change the content you post. You may introduce variety in your posts but never wholly change your content. Always provide your followers with what they are expecting from you.
Reason #5: Inconsistent Posting
Last but not least is inconsistent posting. Instagram is designed to show users the content posted by an account that is consistently posting. According to most social media experts, if you want to grow and retain your followers, you must have a regular posting schedule. If you don't post regularly or there isn't any particular pattern in your posts, most of the followers will start to unfollow you.
Not only is Instagram designed in such a way, but also our brain is designed to remove all the unnecessary things that are of no benefit to us, no matter if it is an Instagram account. To retain your followers for a long time, keep posting consistently.
Conclusion
The reasons mentioned above are the most common reasons why people unfollow on Instagram. In this world of social media, it is vital to have an online presence and a good number of followers, no matter if you are an individual or a brand. If you want to avoid being unfollowed, it is essential to keep away from performing any of these activities.
FAQs
What does Ghost mean on Instagram?
Ghost followers are a type of followers who may be on your followers' list but never interact with your posts or stories by commenting or liking them. They only view your posts like a ghost.
Can a removed follower see my posts?
When you remove someone from your followers, it doesn't mean they will be unable to see your posts until and unless you have a private account. If you have a public account, everyone can see your posts, comment on them, and like them. You can block them if you want to prevent them from seeing your posts.