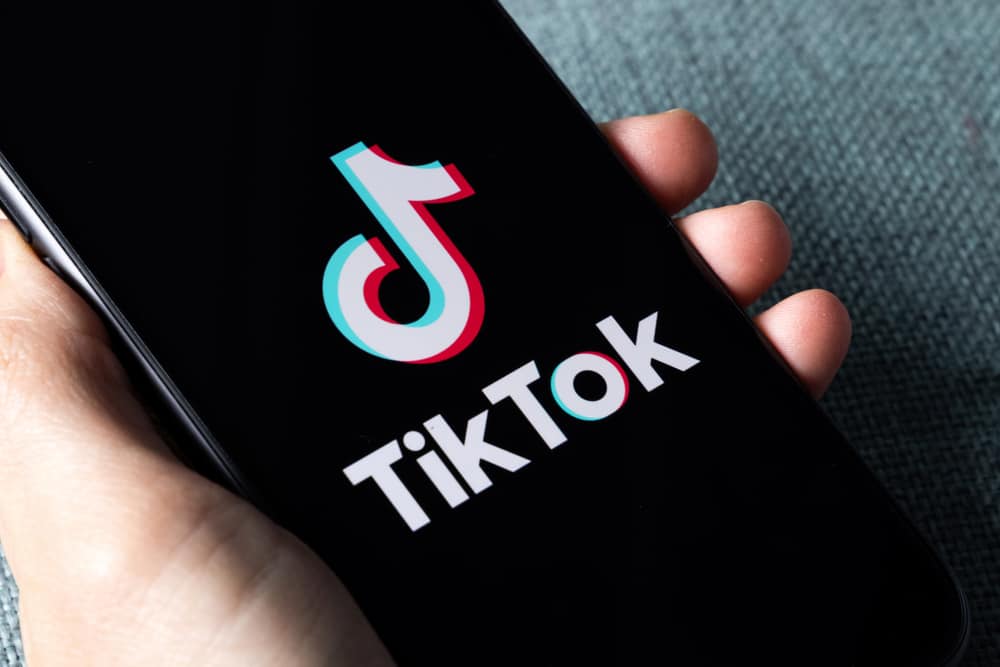 It's rare to see a new app completely taking over social media in just a few years. TikTok has achieved this feat through its short-form video content, setting a benchmark for others. 
But problems can often arise with apps like TikTok, where the interface is new. One of them is taking your number off on TikTok.
To take the number off on TikTok, go to your TikTok account settings and open the Manage Account option. Then click on the Phone number and verify your previous phone number. After that, you can add a virtual phone number. This way, you would take off your original phone number from TikTok.
This process might appear simple, but there could be some technicalities. This article will address all such problems and even guide you to remove phone numbers from TikTok permanently.
This article will cover how to take the number off TikTok in two simple methods.
Method #1: Replacement Method To Take Number off TikTok
This method is simple. You must replace your original phone number with a virtual one to take it off from TikTok. Here's how you can do it.
Open TikTok and sign in to your account.
Go to your Profile in the bottom right corner and press the three lines on the top-right.
Tap on the Settings and Privacy. Now, click on the Manage Account and then the Phone number.
A number verification option will Pop-up. Enter your phone number, and TikTok will verify it via a code.
Once your number is verified, you're ready to change it with a virtual phone number.
You can get a virtual phone number with any App of your choice. Google Voice is one option. You might also have to spend money if you want permanent access to that phone number.
Once you get that number, verify it with TikTok, and your original phone number will be taken off from TikTok. 
Although this method works like a charm, it technically replaces your phone number and does not entirely remove it. Therefore, you can follow the second method for that.
Method #2: Removal Method To Take Number off TikTok
This method is for people who either have lost their phone number or want to remove it due to privacy concerns. However, the process can take time. The steps you need to follow are:
Open the TikTok app, log in and go to your profile.
Go to Setting and Privacy via three lines on your Profile page.
Scroll down to the Support section and click on the Report a Problem.
There will be a bunch of different things here. Carefully go to the Accounts and Profile option.
Click on the Email and phone number option and then choose the "Changing phone number or email…" option.
A 'Feedback and Help' page will open up. Select 'No' for the Feedback and click on the 'Need more Help?' option.
Here you can essentially write a message to TikTok to remove your phone number for whatever reason.
Make sure to come up with something good for TikTok to remove your phone number.
After submission, you'll receive a mail containing a link to verify your credentials and then will remove your phone number.
This process can take time, and your phone number can be removed anywhere from 48 hours to 7-days.
An Example of What To Write in the Problem Section
Hi TikTok Problem Manager,
I ______ am an avid TikTok user. I not only consume content but actively upload as well. Recently, I faced the problem of losing access to my phone number, currently linked with the Account number having username @__________.
But I have access to credentials like email and am willing to answer security questions. Therefore, I request you to remove my phone number from this Account username @________.
Best Regards,
-Richard (A TikTok user).
Why Do You Need a Phone Number for TikTok?
Although many people don't know, a phone number is not a prerequisite for TikTok. In fact, like most other social media apps, an email is enough to create a TikTok account.
However, sometimes TikTok makes it mandatory to have a phone number. It's when someone is suspected of using two or more accounts.
Additionally, account verification via phone is mandatory if your followers count increases exponentially. Generally, a phone number adds a security layer to your account's privacy.
Final Thoughts
TikTok offers no easy way to remove the number; therefore, users get trouble removing phone numbers.
However, with little patience and the methods mentioned above, you can either replace or altogether remove your phone number on TikTok.
Lastly, we hope that the Article will help you in some way to solve your problem. You can bookmark us for your queries.
FAQs
Can We Use One Phone Number on Two TikTok Accounts?
No, TikTok only allows one phone number per account. The reason is to limit Account spamming.
Can You Remove Phone Number from a Banned TikTok Account?
Banned on TikTok means your I.P or IMEI has been blocked from TikTok. However, you can't remove your phone number from a Banned TikTok Account.