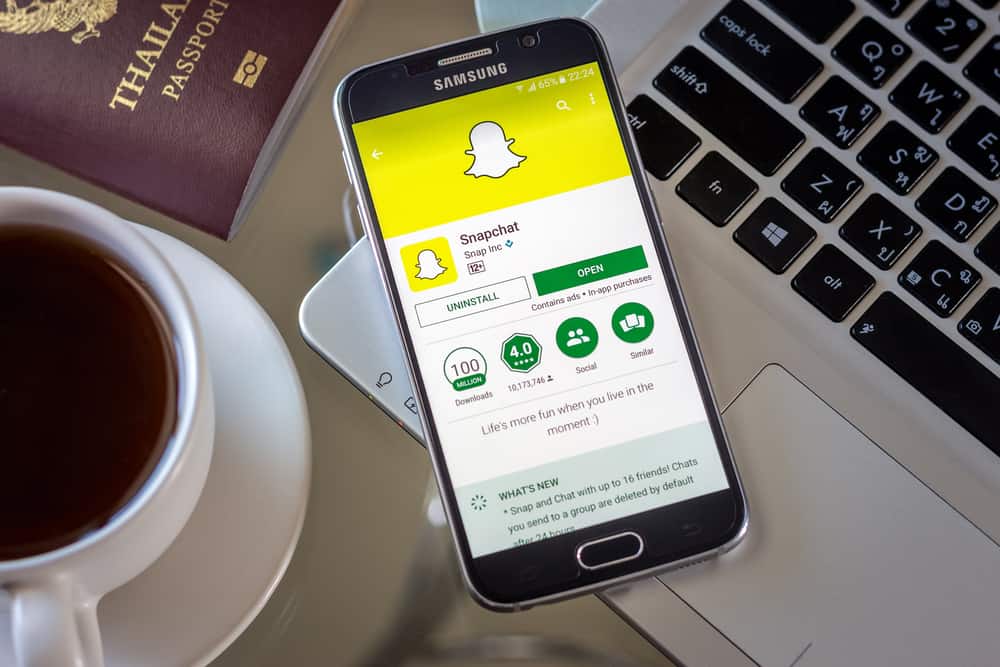 If you have an interesting video that you wish to post to your followers and friends and start a conversation, you can do so easily from the Snapchat app.
But how do you ensure you post a video capturing the fun moments you wish your fans to see?
Snapchat has offered an editing feature that enables its users to trim their videos and ensure the moments they want their fans to see are captured. To trim a Snapchat video, you must first open your Snapchat app. Find the video you wish to trim and upload it to Snapchat, then click on the menu icon. Find the "Edit video" option, tap it, and use the slider to trim the video as you wish. For more in-depth steps, read the detailed steps explained in the post.
The guide has explained the trim option and its importance. Moreover, it has also explained how users can trim pre-recorded and recorded videos using the Snapchat inbuilt edit feature or a trusted third-party tool. If you want more information about how to trim Snapchat videos, continue reading the guide!
Understand the Snapchat Trim Option and Its Importance
Have you ever posted a video on Snapchat and realized that important parts were left out?
It is not that you uploaded the wrong video, but Snapchat limits the length of the video to upload. To avoid getting yourself in such a situation, you can use the trim option to edit your videos before posting them on Snapchat.
The trim option on Snapchat allows you to determine the start and end of your video, showing the important section that must not be left out.
How To Trim a Pre-recorded Video on Snapchat
If you want to record a video of yourself and post it on Snapchat, the good news is that you can directly edit the video before posting it.
Navigate to Snapchat and open it.
Use Snapchat to record a video.
After finishing the video recording, click on the trim icon at the bottom of the screen.
Use the slider and pull it to the starting and ending point of the video.
After trimming the video, click the "Send to" option to publish it.
How To Trim a Recorded Snapchat Video Using Snapchat Edit Feature
If you have a ready video you would love to share with your fans; you can trim it and capture important sections you want your followers to see.
In such a case, follow the steps below to trim your Snapchat video using the Snapchat inbuilt feature:
Launch your Snapchat.
Use the button next to record to upload your video to Snapchat.
Click on the three dots to open the menu.
Find the "Edit video" option from the options indicated and tap on it.
A slider will pop up. To select your starting point of the video, pull from the left and right to set your ending point.
Select the "Send to" option to post your video on Snapchat.
How To Trim a Recorded Snapchat Video Using Third-Party Tools
Users that don't want to use the inbuilt trimming feature for Snapchat can still trim their videos before posting them using third-party tools.
Many video editing software come in handy when you want to trim your video professionally. Because of the video editing software's advanced features, they have gained many users.
There are several editing software on the market, and you can select the one you prefer depending on its features. Such video editing software includes iMyFone Filme, MovieMaker, and Democreator.
Conclusion
Before you post your video on Snapchat, it is good to ensure it is within the acceptable length to avoid leaving out important sections.
Snapchat offers an in-built editing feature, and you don't have to worry about sourcing another tool to help you trim your video.
Moreover, if you want advanced tools for trimming the video, this guide has introduced a few tools you can check and trim your Snapchat video before posting it.
Frequently Asked Questions
How do I post a long video on Snapchat without trimming it?
If you have a long video and wish to upload the entire video, you can do by uploading it in separate clips, one after another. To divide your video into clips, use the Snapchat camera to record it and organize it into small clips. Use the "Split tool" to split the video into small chunks, then upload the videos one after the other like you want them to be displayed.
How can I trim a Snapchat video?
Trimming a Snapchat video is easy because you can do it without using any outside tool. Snapchat has an inbuilt editing feature that enables users to select the start point and end points of videos. Users can use the trimming feature after uploading the video and clicking on the menu icon. After clicking on the menu, find the "Edit video" option and trim your video as you wish. Moreover, you can use third-party tools to trim a Snapchat video.
Is it possible to crop a video on Snapchat?
Yes. Snapchat offers a cropping tool when editing a video. Moreover, if you wish to use cropping software, you can check tools like HitPaw Video Editor and use it to crop the video to your desired size.
Which is the best third-party tool for trimming a Snapchat video?
You can use various software in the market to trim your Snapchat video if you wish to exploit more advanced features. We cannot tell the best tool, but you can decide by considering the various software features. If the software offers most of the features you are looking for and is affordable, then that will be the best software to help you trim a Snapchat video.