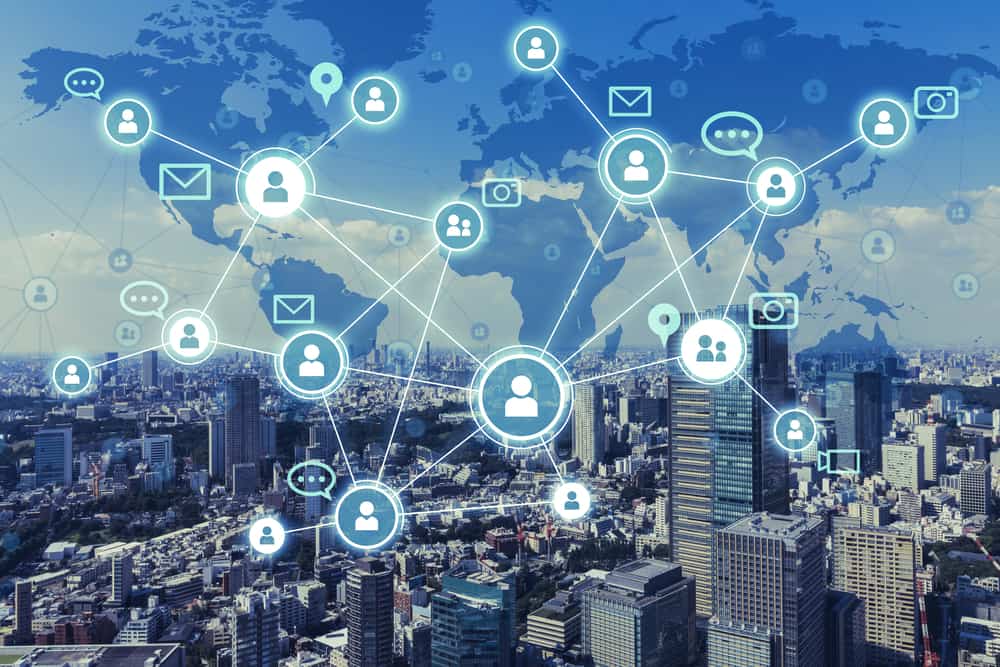 I am sure by now, most of you must have a LinkedIn account. LinkedIn is the world's biggest networking platform for professionals. Its 810 million members are a testament to the power and reach of the platform.
Headquartered in Silicon Valley, LinkedIn is generally known as the social media for professionals. It enables its users to create professional profiles (with all the zing they want), find jobs, and apply to them. LinkedIn helps professionals build connections with people with similar interests, experiences, or educational backgrounds.
Your resume is your LinkedIn profile, where you showcase your career achievements, academics, accolades, work experience, and skills. To further jazz up your profile, you can also add interests to your profile.
LinkedIn interests demonstrate companies, schools, groups, influencers, and news sources a person follows. You can add interests automatically by following a company, topic, or person. You can also add interests by following the interests of your connections.
So, let's dive in and learn more about adding interests on LinkedIn and how it helps you to have a better connection with whoever reads your profile.
Why Is Adding Interests on LinkedIn Important?
Interests on LinkedIn are imperative, as they reveal more about your personality. Anyone looking at your profile (hiring manager, colleagues, etc.) gets to know more about you. This getting-to-know part will make way for you by improving your old connections and bringing new connections and even job offers.
Your interests are ways of connecting you with whoever bumps into your profile. These interests give a more realistic look to your profile and show that you lead an exciting life. 
Just be sure to be honest enough to include things that intrigue you in your interests section. Do not include something that does not interest you, only to impress others. You have your entire LinkedIn profile to glorify your achievements; leave the interests section out of this.
By adding interests, you can describe your personality better than using words.
Remember, people will attract more to your profile if they find something in common with you. The point of adding interest is to show your compatibility with possible new connections and even employers.
When embellishing your Interest section with your possible interest, try to keep these pointers in mind:
Keep your target audience in mind when choosing an interest. For example, if you love hunting and your target audience consists of animal lovers or vegan people, it is wise to skip anything related to hunting (killing animals) from your profile. The main aim of adding interest is to create a relationship with your audience and make your chances of a job offer smoother.
Your interests should include professional interests, not personal hobbies.
Again, keep your target audience in mind, and what are some common topics of interest with your audience. Remember, only people who find you interesting and compatible will be more likely to take an interest in you.
How To Add Interests on LinkedIn
Open your LinkedIn Profile (if you do not have then create one and add all your information)
Navigate the search bar.
Write any topic, person, or company you are interested in on the search bar and click the search button.
Once you reach the desired profile, click the "Follow" button.
Once you follow it, that particular company, person, or topic is automatically added to your Interest Section.
Another Method
You can also add interests via interests of your LinkedIn connection.
Go to the profile of the person you want to copy interests.
Scroll down to the interests section to see people, companies, or topics they pursue.
Click on the "See All" option.
Whatever intrigues you or you find relevant, follow it.
Now your Interests Section will also have these interests.
Benefits of Adding Interests
Whenever you add any interest, you follow a company, person, or a topic on LinkedIn. When you do it, the admin of those pages also gets intimation that you have followed them.
This further increases your profile's exposure to them as they now know you have an interest in their company. It can lead to a probable job offer if they find your profile up to their requirements. 
Besides, whenever a new job vacancy pops up in the company you follow, you get a notification automatically, saving you from visiting their profile daily.
Adding interests can get more like-minded people to follow you and connect with you.
It is better to keep things like politics and religion out of your interest section. When your interests reflect your religious beliefs or political views, you can potentially filter half of your audience. Religious beliefs and political opinions are personal for every individual, so it is better to avoid them in the professional sphere.
Conclusion
Your interests on LinkedIn help you to find like-minded people to come to your profile and further enhance your bond with them.
You can add interest — by searching for any person, company, or topic on LinkedIn and following them. Once you follow them, they automatically appear in your Interest section. Similarly, you can add interests by looking for interests in the profiles of your connections and following them.