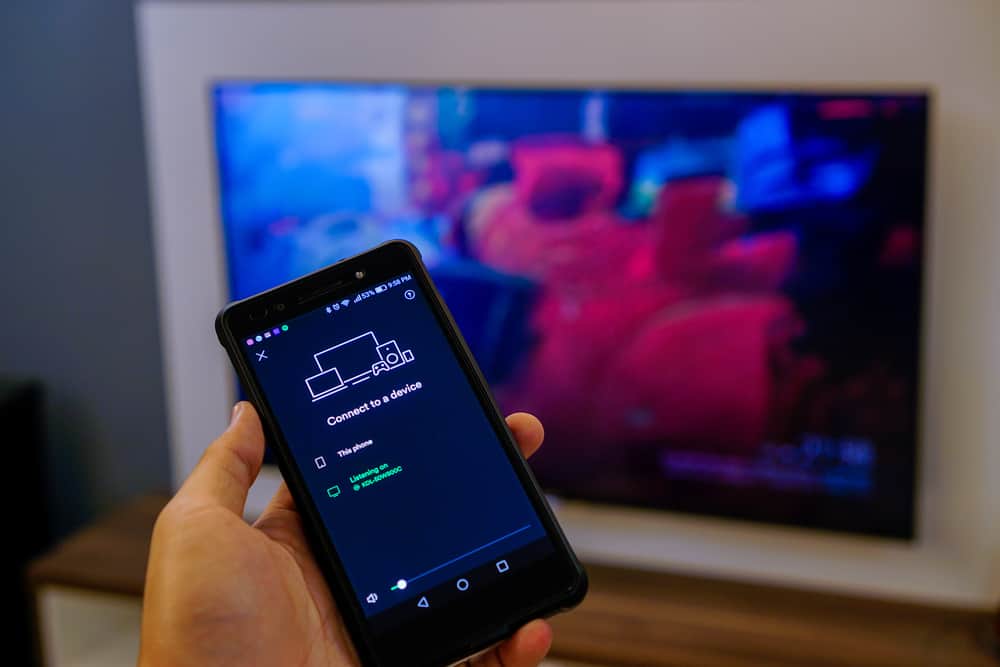 One of the fastest-growing social media platforms, TikTok came and conquered the world with its unique content. The platform enables people to create and share short videos with the world. There is so much in the TikTok world for people of every age. In a short span of time, the platform gained billions of active users across 155 countries.
If you desire to watch TikTok videos on your TV, then fret not! We got you covered. We know it is easy peasy for Smart TV owners to watch TikTok videos on TV, but for people who do not own a Smart TV, it requires a little work. Whether you have an Android phone, an iPhone/iPad, or a PC, you can cast your TikTok videos on your Chromecast-connected TVs.
All you need is a Google Chromecast device. For Android devices, you need to give permission in settings to your Chromecast device to mirror screens for streaming TikTok videos. For iPhones and iPads, you need an external app like Replica. Similarly, for PCs, you need to visit the TikTok website on the Chrome browser to play videos on Chromecast-connected TV.
So, let's learn more about it.
How To Play Your TikTok Videos on TV With Chromecast
Everybody loves TikTok! Despite its initial appeal to only young people (between 12 and 24), now it has users of all ages. TikTok content is quick and fun (sometimes cringy, sometimes so bad to make you wonder). Then, we have amazing effects that are simply mind-boggling.
So, if you want to watch all these fun videos on your TV screens, you can do that too. Google Chromecast can make it happen for you. With Chromecast-connected TV, you can watch TikTok videos on your TV.
Please note that TikTok does not have in-built casting support. So, you need an Android device, iPhone/iPad, or a computer for screen mirroring to stream TikTok videos on TV.
Besides, you should ensure that all the devices (Chromecast and Mirroring) use the same WiFi. Similarly, if you are using the Chrome browser, then Chrome browsers should have the latest version installed.
What Is Google Chromecast?
Google Chromecast is a streaming device (adapter) that turns your ordinary TV into a Smart TV. It enables you to run all your favorite apps and play videos, movies, music, games, apps, and other content on your TV.
With Chromecast, you can control streaming directly from your devices instead of a remote. You can still, however, use your devices for other purposes as well.
With Chromecast, you can mirror your device's screen on any TV with an HDMI port.
Other famous competitors of Google Chromecast are Amazon Fire TV Stick, Xiaomi Mi Box, Samsung Allshare Cast, etc.
How to Chromecast TikTok Video Using Android
Open the Settings app on your device.
Select "Bluetooth & Device Connection."
Select "Cast."
Swipe the toggle on to "Enable wireless display."
From the list of devices, choose your Chromecast device.
Enable permission for screen mirroring of your Android device
Now launch your TikTok App to watch your favorite videos on the big screen.
You can also use Google Home App to Chromecast TikTok videos on TV using an Android phone.
How to Chromecast TikTok Videos Using iPhone/iPad
Download any screen mirroring app from the App Store here; we are going for the Replica app. Replica allows you to use the App for free for three days, after which you have to pay the subscription.
Install the Replica app from App Store.
Open the Replica App.
Tap on "Chromecast device from the list" under "Connect."
Tap the "Cast Screen Mirror."
Select the "Start Broadcast" option to start the screen mirroring.
Now, open TikTok App and play the video you want on your TV.
AirBeam TV App for Screen Mirroring on TV
You can also use the AirBeam TV app to play TikTok videos on Chromecast-connected TVs using iPhone. All you need to do is download any AirBeam – Screen Mirroring on Chromecast App (Mirror for Samsung, Mirror for LG, etc.) on your phone. Open the App and Select the TV you want to connect with your phone. Now click on Start Screen Mirroring Button.
Once your phone and TV are connected, you can launch the TikTok app and enjoy the content on your TV.
You can also use this app to mirror the screens of your Mac laptops.
How to Chromecast TikTok Video Using PC
You can directly cast Tiktok videos to Chromecast-connected TVs using the latest version of Google Chrome. Follow these steps to do so:
Open the Google Chrome browser.
Navigate to the TikTok website.
On the top right, click on the three-dotted menu icon to access the Chrome menu.
Click "Cast."
Under the "Cast" tab, select your Chromecast device.
Now your PC screen is mirrored, and you can watch TikTok videos on TV.
The Round-up
If you do not have a Smart TV, you can make your regular TV smarter with a Google Chromecast device. With the Google Chromecast device, you can cast your TikTok videos easily on your TV.
You can cast Tiktok videos from your Android device by simply going to mobile settings and giving permission to mirror the screen of your Android device. For iPhones and iPads, you would need an external App like Replica to cast TikTok videos for you on TV.
Similarly, if you want to do it using your PC, you need Google Chrome and TikTok websites to do that.
Once all is done, you can enjoy all your favorites on the big screens of your TV.