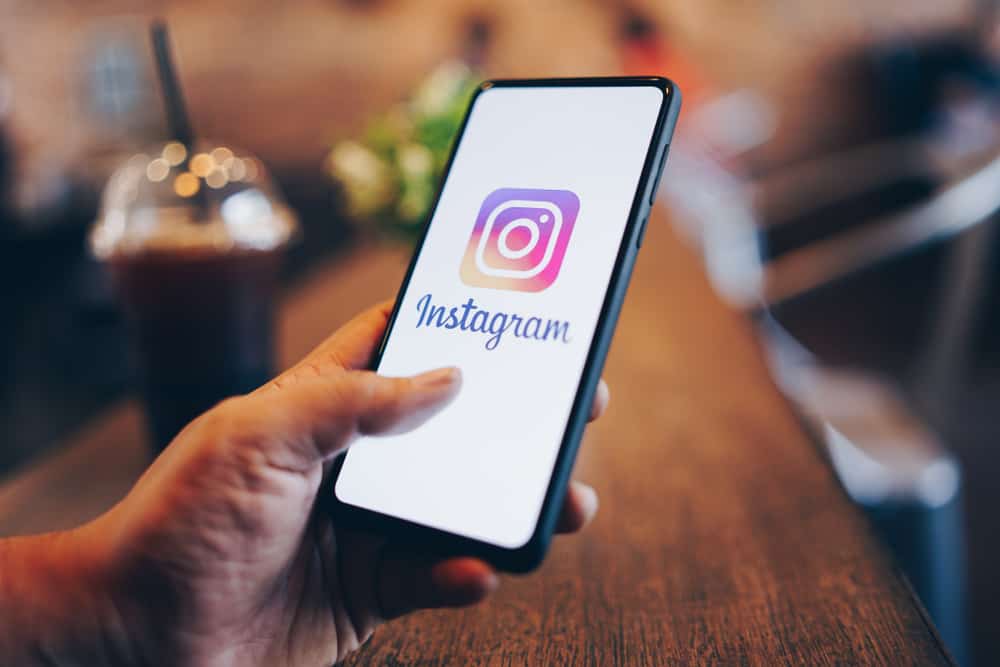 Perhaps you've seen your friends use Instagram Highlights on their stories.
Did they look great?
Now you want to try adding Highlights to your profile.
But how do you do it without posting?
Highlights let you showcase the best part of your life. It allows your Instagram friends and other users to see who you are or learn more about your products.
Adding Highlights without posting or adding them to your stories is possible. You can achieve this by turning on the Private mode. You will need to block Instagram users, including your followers, from viewing your stories for 24 hours.
Sounds complicated? Hold on. I'll unriddle how you can use Instagram Highlights without posting.
Instagram Highlights
Highlights are curated Instagram stories featured on your profile.
Highlights are found just under the bio section. Hence a great way to introduce yourself.
Your followers on Instagram will see the best bits of your life, products, or company. You can categorize them as you wish.
Use Highlights to tell a story, educate your followers about your products and exhibit your services or products. Business accounts can also use Instagram Highlights to promote their brand, companies, or products.
Adding Highlights on Instagram
You create and add a Highlight from an active or archived story.
Active Story
Follow these steps:
Open the Instagram app.
Tap on "Your Story" to view an active story.
Hit the "Highlight" button at the bottom of the story.
Tap the plus symbol and add a title to the Highlight.
Tap the "Add" button to add the Highlight to your profile.
An Archived Story
Follow these steps:
Head to your profile and tap the plus sign in the Story Highlights section.
The new page opens the archive section containing your old stories. Pick a story and tap "Next."
Tap on "Edit cover" to select a particular piece of the story as the Highlight cover, name the Highlight, and press "Add" (iOS) or "Done" (Android).
Adding Highlights Without Posting
Users often add Instagram stories and then save the stories as Instagram Highlights. But you can add Instagram Highlights on your profile without posting them to Instagram stories.
Here is how to bypass the story process.
Step #1: Begin By Switching to Private
Privatizing your Instagram profile limits the number of people who can view your profile and posts. It lets you determine who can view your posts and profile.
Follow these steps to make your profile private:
Tap the profile icon to access the profile page.
Tap the menu icon in the top right corner.
Select the "Settings and privacy" option.
Tap on "Account privacy."
Turn on the "Private account" toggle.
Step #2: Block Everyone From Viewing Your Stories
Follow these steps:
On the profile page, tap the menu icon.
Select "Settings and privacy."
Scroll down and tap on "Hide story and live."
Tap "Hide story and live from" and select all users. If you have many followers, tap the "Close friends" option and pick one user.
Step #3: Add Your Story
Upload the story. You can do it directly from the home page or your profile:
Tap the plus sign on your profile page at the top.
Select "Story."
If Instagram can access your gallery, the tap will lead you to the gallery.
Choose the video or photo from the gallery.
Edit using tools on the story screen.
Tap "Your Story" to upload it.
Step #4: Save the Story to Your Highlights Section
Go to the uploaded story and tap the "Highlight" button.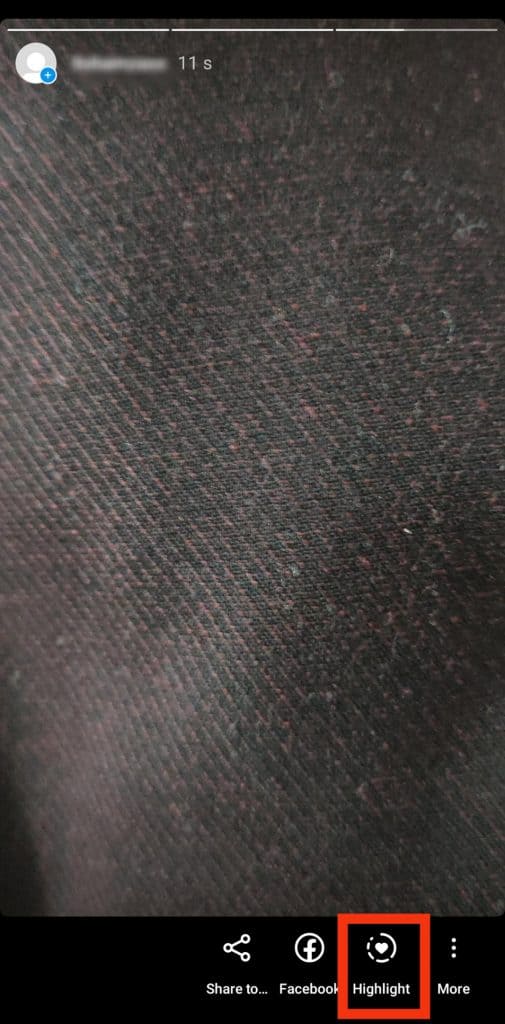 Step #5: Change Privacy Settings After 24 Hours
After 24 hours, your story will move from the story section to the Highlight section. Once transferred to the Highlights sections, restore the story and privacy settings.
If you delete it before 24 hours lapse, you won't have any video to add to your Highlight section.
If you cannot see a video after 24 hours, try reuploading it and re-adding the Highlight.
How To Delete Highlights
If you wish to delete a Highlight, you can do it like this:
Go to your profile page.
Long-press the Highlight you wish to delete.
Select the "Delete Highlight" option.
Confirm by tapping on "Delete."
Final Thoughts
Highlights are great tools that create more awareness regardless of whether you run a business or a personal account.
You can create Highlights displaying your workplace, behind the scenes of your work, product demo videos, everyday life, or outfits.
You're not limited to these ideas.
Capitalize on the Highlights sections to increase your brand or product awareness.
FAQs
Can I delete a single story from my Highlights?
Yes, you can delete a single story from your Highlight. Tap the Highlight to view it. Let it flow to the particular story you wish to delete. Once it comes up, click the three dots and tap Remove from Highlight.