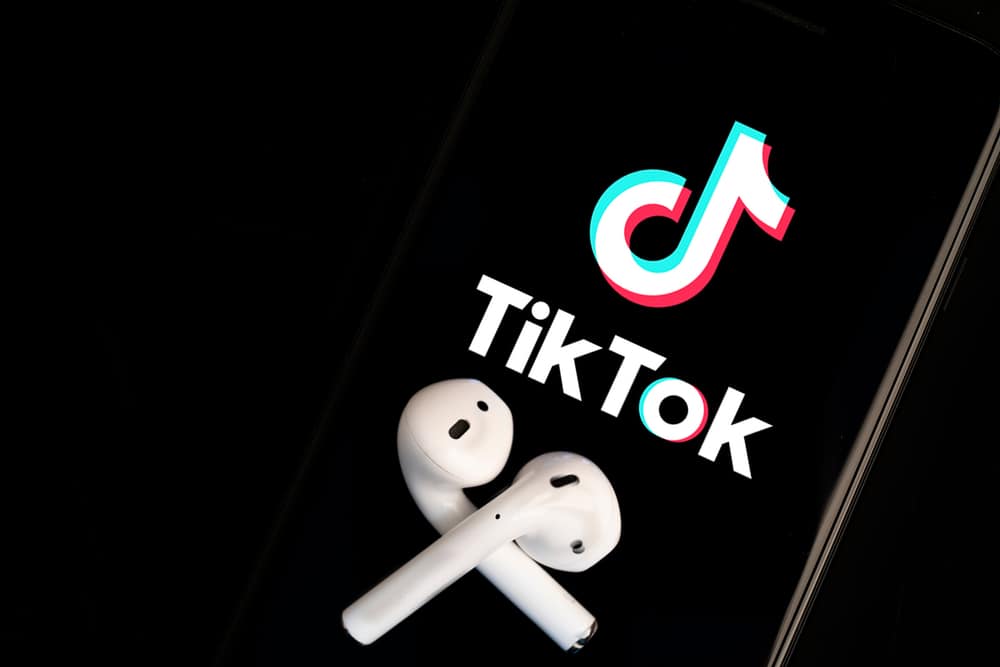 TikTok is one of the best platforms for making awesome videos to market your brand. The platform offers features like the Live option that lets you stream videos in real-time.
Whether you want to grow famous or have an important message to pass to your fans, this post will share how to go live on the platform.
If you have the needed followers, you can go live by clicking on the plus icon at the bottom of your TikTok screen, swiping to the left, and clicking the "Live" option. You will choose your image, write a short title then select the "Go Live" option. Alternatively, if you don't have 1000 followers, you can still go Live on TikTok after messaging the support to enable it. If you don't know how to do that, don't worry; we will take you step-by-step!
TikTok enables its users to create Live videos and grow their brand. This post will briefly explain TikTok Live, the tips to consider when going live, and how to go live with or without 1000 followers on the platform. Let's get started!
What is TikTok Live?
A TikTok Live is a real-time broadcast that TikTok users engage in. A good example is a real-time workout or cooking tutorial that captures everything a user does. TikTok Live videos are always short and informal.
The TikTok Live feature is a quick way of becoming popular and communicating about your brand. For brands that wish to grow their audience and engage with them while educating them, using TikTok Live is a better way to do so.
As much as the TikTok Live feature is available, you may not find it enabled if you have less than 1000 followers. In such a case, you can still go live after the support team has enabled the feature for you.
Tips To Consider When Going Live on TikTok
Tip #1: Determine the Goal and Relevant Topic
Knowing the main goal of engaging in the TikTok Live video is important. If it's the traffic you wish to generate or engage with your fans, it will help you to settle on the relevant topic to discuss with your followers.
Tip #2: Plan and Structure the Live Session
Planning on how you will start your TikTok live is a great way to keep your audience engaged till the end of the session. Thus, you must plan how to start and explain your topic until the end.
Tip #3: Keep it Short
Keeping your TikTok Live short is a good way of ensuring your audience doesn't leave you talking to yourself. Moreover, long talks always end up being boring, making your audience not to be engaged.
Tip #4: Choose the Perfect Time
It is recommended to choose your timing carefully when many users are on the platform. This is a better way of ensuring your Live session will have a huge audience.
Tip #5: Ensure the Live Session is of High Quality
Make your TikTok Live videos high-quality by ensuring your camera is fit for filming and the lighting is better. Moreover, you should not be in a venue with interruptions or noise.
How To Go Live on TikTok
If you are above 16 years and have 1000 followers, you can go live easily by following the steps below:
Click the plus sign icon at the bottom of the TikTok screen.
Swipe leftwards and select the "Live" option. It is mostly red.
Pick a suitable image for your background and a suitable title. The title must be short and descriptive.
Click on "Go Live" when you are ready to start the live stream. After three seconds countdown, you will be live on TikTok.
You can set the desired features by clicking on the three dots, then "Settings and features".
To end the TikTok Live session, click on the "X" at the top-left corner of your screen.
How To Go Live on TikTok Without 1000 Followers
TikTok users without 1000 followers on the platform can still hold a Live session after speaking to the support system.
To do so, follow these steps:
Select your profile at the bottom of the TikTok screen.
Click on the three parallel lines (hamburger icon) at the top right corner.
Navigate downwards and select "Settings and Privacy".
Search the "Report a problem" option and select it.
Click the "No" option.
Select to fill out a report and indicate to support that you cannot start Live they enable it for you.
The simple trick has worked for some users, but it is worth trying. After 24 to 72 hours, you will be able to go Live on TikTok.
Conclusion
If you are stuck on how to go Live on TikTok, this post is all you need, and you will do it in a few seconds. Moreover, it has outlined the tips you need to consider to make your Live session a success and explained what TikTok Live is.