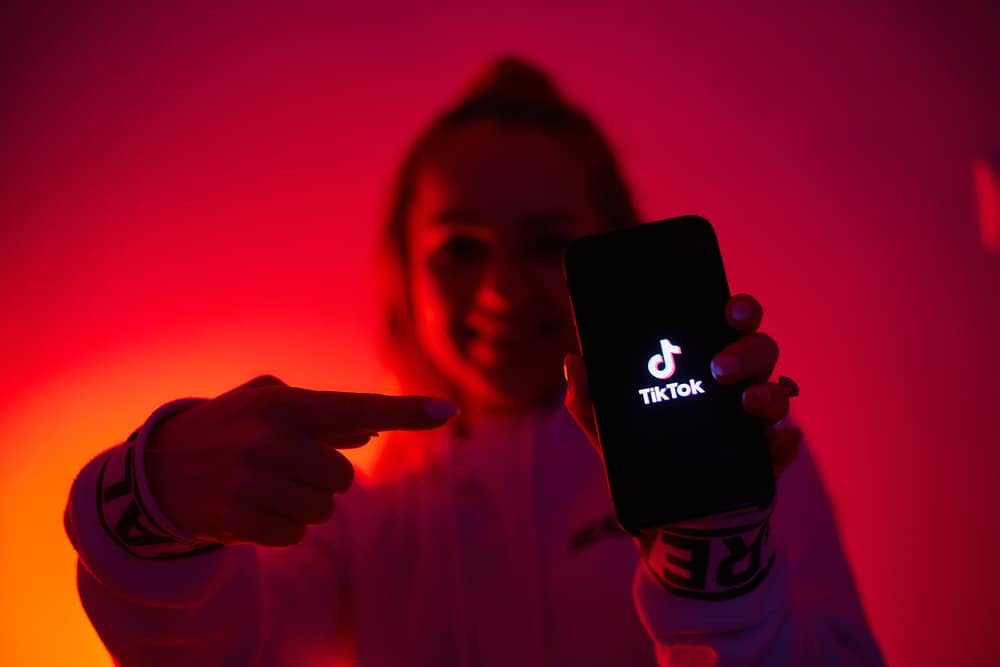 TikTok is one of the best platforms when you have content to showcase and wish to grow your brand to the next level.
However, the platform does not allow a single user to own two accounts with the same email address.
By default, only one account will be accepted, and the other one must have a different email if you wish to have another account.
Therefore, it is important to know the tricks you can use if you wish to change a TikTok email.
TikTok has made it easy for users that wish to change their TikTok email. First, navigate his profile, tap the menu icon, and go to "Settings and privacy." Next, select "Account" and go to "User Information." Finally, tap on the "Email" option and change it.
Although it is easy to change the TikTok email, it can be confusing, especially when you don't know where to start. Thankfully, this guide has explained the importance of having an email for your TikTok account and the steps that will guide you when you want to change your TikTok email on Android and iPhone. Moreover, it has answered frequently asked questions. Let's find out more!
Why Is It Important To Have an Email in Your TikTok Account?
Many platforms have worked hard to ensure that security is enhanced for their users. With so many cases of impersonation and people hacking accounts, ensuring your account is secure is important.
One way to ensure the security of TikTok accounts is by including email.
When you have the email, you can set up the two-step verification process, preventing hackers from trying to take over your account.
To avoid costs incurred in searching for a new account or person to regain access to your account, ensure an email is added and two-step verification is enabled.
Moreover, when you have an email set for your TikTok account, you can receive email notifications about what is happening. That way, you will not have to miss any trending topics on the platform.
How To Change TikTok Email on Android or iOS
If you are an Android or iOS user and wish to change your TikTok email, follow the steps below:
Launch the TikTok app on your phone.
Select the "Profile" tab in the bottom right corner.
Tap the menu icon in the top right corner.
Choose the "Settings and privacy" option.
Select the "Account" option.
Tap on "Account information" at the top.
Your account information will be listed, including your email. Select the "Email" option.
You will be given options. Select the "Change email" option.
Enter the 6-digit code sent to your current email.
Enter the new email address, press the "Send code" button, then check your inbox for the code sent by TikTok.
After performing the above steps, your email will be updated.
Conclusion
TikTok has made it easier for users to experience maximum interactivity without many hassles.
That is why in case a user wants to change their email, they can do so easily from their phones.
If you find it hard to change your TikTok email, this post is for you.
Read the outlined steps, and you will solve the issue in a few seconds!
Frequently Asked Questions
How do I change my TikTok email?
Changing TikTok Email is very easy. You can use the TikTok app on your mobile phone and navigate to "Settings and privacy" after selecting your profile. Select the "Manage Account" option and select "Email." You can easily change your email from there.
Is it important to change my TikTok email address?
It depends if you want to create a new account. If you want to create a more professional profile and have an existing account, you need to change your email address because the platform does not allow users to have two accounts sharing an email.
Can I change my TikTok phone number?
Yes. TikTok allows its users to easily change their TikTok phone numbers from the TikTok apps on their devices. To change the phone number, go to "Settings and privacy," hit the three lines, then select "Manage account." You will click on the "Phone number" option at the top of the screen and then change it.