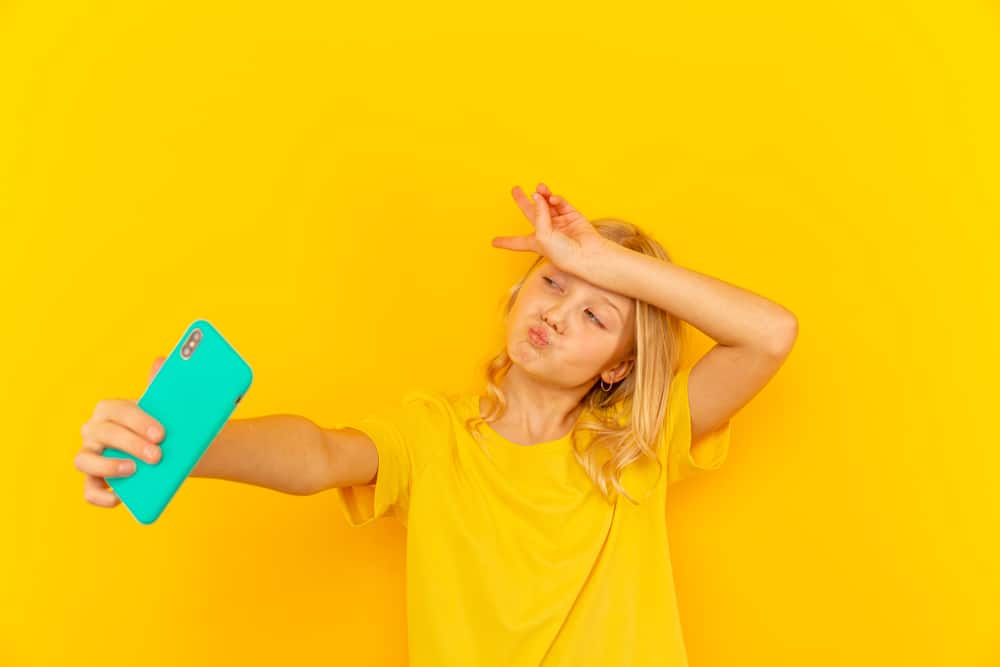 Snapchat is a fun platform to exchange pictures and videos daily. Amongst many things that Snapchat has introduced, bitmoji has to be one of the most intriguing elements of the app!
Where other platforms allow you to upload your picture from the gallery, Snapchat allows you to create and edit your very own avatar. This allows Snapchat's users to get creative and have fun while constructing their doppelganger. So how can you make your own bitmoji?
You can edit your Bitmoji through Snapchat's app or visit the Bitmoji website. You can either have fun recreating your own look or create any character of your liking. Depending on how your day is going, you can even edit your Bitmoji's mood! Other users can also see the bitmoji you create.
If you used bitmoji to create your avatar when it first launched the feature, you might want to revisit the app for some exciting changes. The bitmoji website itself is an interactive space where you can watch bitmoji stories, news updates on unlocking new features, and uses of bitmojis on connected websites.
Since Bitmoji's launch, Snapchat has partnered with various clothing brands and designers like Levis, Offwhite, Nike, and Ralph Lauren to create endless clothing options for editing your avatar.
Here's a complete guide curated for you to create your own Bitmoji selfie with two different methods!
Different Methods To Change Bitmoji on Snapchat
There are two different ways to play around with your avatar. Let's break down the first one!
Editing Your Bitmoji
You can easily edit your avatar on Snapchat. In the editing section, you can experiment with your current bitmoji and change their hair color, hairstyle, eyebrows, eye spacing, nose, eye color, and various other facial features!
These are the steps to edit your bitmoji picture on Snapchat:
Open Snapchat on your smartphone.
Click on your profile icon (your current Bitmoji) in the top left corner of your screen.
Tap on your current Bitmoji (it's like a cover image of your profile).
Now you can edit your bitmoji by selecting the various options at the bottom.
After you're done editing, click on 'Save' at the top right corner of the screen to apply the new changes.
After following these steps, you will have your new Bitmoji to show off to your friends.
You can also select the mood for your bitmoji. Select 'Change selfie' from the bitmoji section and choose your favorite mood.
Importing Your Bitmoji From the Bitmoji Website
Another way of changing your Snapchat picture or Bitmoji is from the Bitmoji website. Here's how to link your existing Bitmoji with Snapchat:
Ensure you've got the latest versions of the Snapchat and Bitmoji apps.
Create or edit your Bitmoji from the Bitmoji app.
Choose the gear icon in the bitmoji app.
You'll find a list of options. Find 'Link to Snapchat' in there and choose that.
Confirm your decision and refresh your Snapchat to see your updated Bitmoji.
It's always a great thing to have fun with these features. While we're excited to see what Snapchat does next with its interface design, the current range of clothes, colors, and accessories in the bitmoji app is quite impressive.
Their collaborations with several brands are pretty exciting since you can edit your avatars in a new way.
Endnote
Bitmojis are reasonably easy to figure out. However, the endless options in features, dresses, and accessories can make it a daunting step toward completing our Snapchat profiles.
Contrary to the boring profile picture settings, bitmojis can be a great way to perform self-expression. If you ever get bored with your avatar, you can just go back to these steps and recreate your bitmoji avatar on Snapchat. Get creative!
Maybe you can make a fun game by matching your bitmojis to your daily look?
FAQs
Can you remove your bitmoji to recreate the avatar?
Yes, of course!
You can simply go to your settings, into your settings for 'bitmoji' and click on 'unlink.' This will remove your current bitmoji and delete it. If you wish to create it again, you can just follow the given steps and make your bitmoji again.
How many bitmojis can you have?
Currently, you can only create one bitmoji per account. There is no news regarding multiple avatars at the moment, unfortunately.
What can I do with my bitmojis?
Whatever bitmojis you create can also be used as stickers for your Snapchat streaks or general pictures and videos you share with your friends.
There is a huge library of bitmoji stickers that you can access over Snapchat and across other supported websites.
Are bitmoji keyboards a breach of security?
It is very concerning for avid Snapchat users to make sure bitmojis can't read or access anything typed on the keyboard. Developers have answered, saying that there is no security or privacy breach due to the use of the bitmoji keyboard.