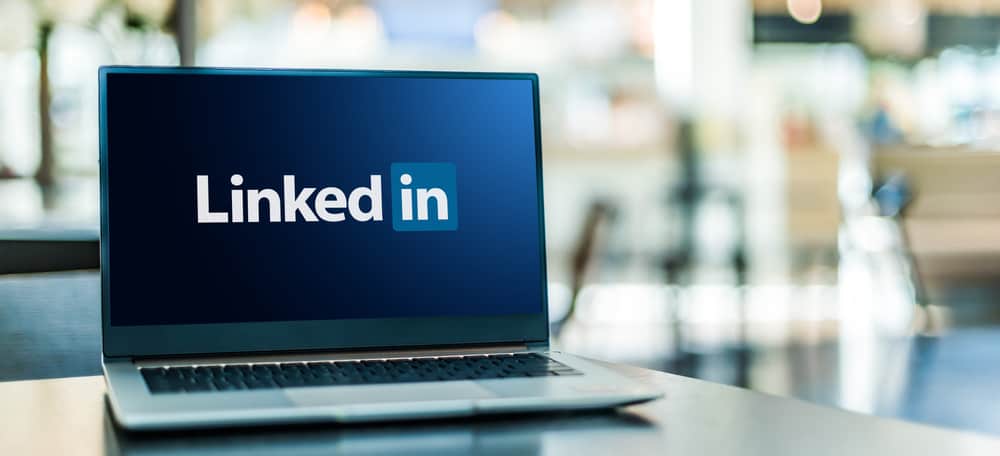 LinkedIn makes business and professional connections possible. Therefore, it's not a wonder to see people add and import contact details to LinkedIn's Contact Page. They personalize the professional or business associations, make connections easy, and follow-ups possible. If you later decide to remove the contacts from LinkedIn, can you delete them? Can you delete your connections' contact details?
Generally, LinkedIn lets users import or delete contacts from the Contact Page. You can delete contact details directly from the Home Page, Settings, or the user's profile. You can also mass-delete the contacts on your contact page. If you mistakenly sent invitations to the contacts you wish to delete, Linkedin lets you withdraw the invitations.
I'll make the processes easier with a detailed step-by-step process. Let's get into the article.
Do You Need Contacts on LinkedIn?
Importing contacts to Linkedin expands your network on LinkedIn. Remember, your network measures your worth and power as a professional.
LinkedIn lets you import contacts from your contact list, Gmail, Outlook, iCloud, or Yahoo. It also ranks your contacts according to how you interact on the platform. Recent interactions come to the top of your contact list. Therefore, it is easy to monitor whom you interact with the most.
Also, LinkedIn lets your monitor all contacts under one page. You have a sync feature on the Contacts page that helps you update your contact list and sync contacts from different sources.
LinkedIn also gives you a Reminder feature. The Reminder makes it easier to make follow-ups despite running a busy schedule. It's a great tool if you have many connections you need to connect with regularly.
LinkedIn also lets you keep private notes regarding your contact. You can note how you met your connection or what you share in common.
Lastly, LinkedIn lets you merge duplicated contacts. One tap on the Potential Merges feature combines all duplicate contacts making them more manageable.
However, when overwhelming contacts, manageability may become a problem. What's the point of keeping a contact you hardly interact with. Therefore, it is good to purge some contacts regularly.
You might want to delete any connections you're uncomfortable contacting or connections you hardly know in real life. Also, stay away from controversies. It may dent your network. So delete any contact that enjoys affiliating with controversial content or views.
So, how can you remove contacts from your Contact Page?
Deleting a Contact on LinkedIn
You can delete any contact on your contact list.
Method #1: On Phone/App
Access your LinkedIn account on your Phone.
On the launch screen, navigate to the My Network icon.
Tap the icon and select the Manage my network tab.
Click on Connections. A list of your connection ranked according to when you connected with them appears. There is an option to sort and filter the lost.
Tap the three vertical dots next to the contact's details. Select Remove Connection to delete any contacts linked to the user.
Method #2: On PC
Open the browser, type linkedin.com, and log in.
On the Home page screen, click on the My Networks icon.
Under the "Manage my network" menu on the left, choose Connections.
Search the contact you'd wish to delete. There is a search bar for your convenience.
Click the three dots beside the message button and click Remove connection.
Removing the connection will remove every contact associated with it.
Deleting Imported Contacts on LinkedIn
You can mass delete imported contacts on LinkedIn. 
Launch your browser, type linkedin.com on your search engine, and log in.
On the home page, go to My Networks.
Select Contacts.
On your right, you'll see various options. Click Manage synced contacts.
A list of contact sources appears. Go to a contact source, for example, Gmail. Tap Remove all to delete all contacts imported from Gmail contact.
Click Continue to delete the contacts.
Final Thoughts
An expansive connection on LinkedIn equals an extensive network. But there are times you may wish to downsize your contacts. LinkedIn lets you delete contacts you've added to your account. You can delete them one at a time or mass delete all the contacts you've imported to your LinkedIn account. Or you can delete the connection right from the user's profile.
FAQs
Can I disable contact syncing on LinkedIn?
Yes, you can. If you unknowingly sync your phone contacts or email, LinkedIn lets you "unsync" them.
1. Click on Me and press Settings & Privacy.
2. Click on Account Preferences. Under Syncing options, click Sync contacts. 
3. The click will lead you to the Manage synced sources page. On the app, you have to tap on it.
4. Choose a contact source and click the Remove button. If you press the Stop syncing button, it will stop syncing your contact source, but the data will remain on your account. 
5. Click Continue to complete the "unsync" process.