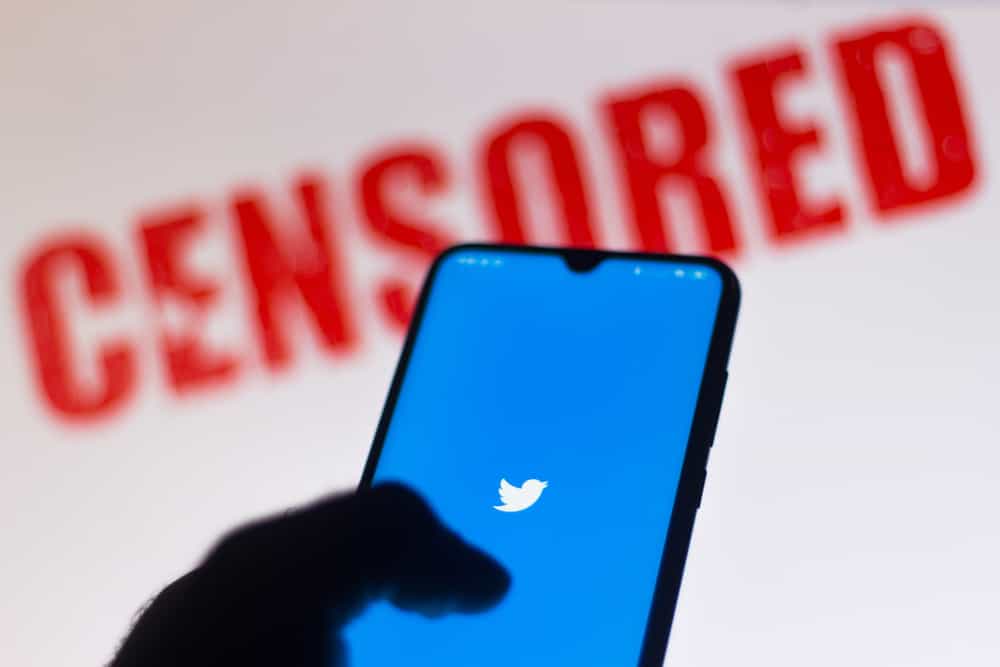 Are you tired of seeing the "potentially sensitive content" warning on Twitter? Do you want to see the sensitive media or tweets automatically?
Twitter is keen on the content users view and offers a sensitivity warning to ensure you consent to what media or tweet you want to view. Content containing nudity, illegal substances, or violence will often have a sensitive warning.
If you want to get rid of the warning message every time, you just need to tweak your privacy settings and choose to view tweets with sensitive content without giving warnings. That way, you won't get warned whenever the content is sensitive. Besides, you can also change the sensitive media settings to mark your profile or tweets as sensitive to avoid getting reported.
This guide covers all there is to know about sensitive media on Twitter. We will understand what sensitive content means and how to automatically modify the settings to view sensitive media. Furthermore, we will see how to mark media and individual tweets as sensitive and report sensitive media to Twitter.
How To Change Sensitive Media Settings on Twitter
Twitter is sensitive to nudity, illegal content, and violence. Any content containing any of the three should get marked as sensitive before posting.
When that happens, Twitter will automatically display the "potentially sensitive content" warning to ensure users know what the media, profile, or tweet contains before opening it.
If you are tired of getting this warning message, you can decide to change your settings to allow the viewing of sensitive content automatically. Here's the thing; you can modify these settings on the Twitter web or mobile app. If it doesn't work for iPhone, use the Twitter web to modify it, then resume accessing your Twitter account from your iPhone.
 Here's how to change sensitive media settings on Twitter:
Open the Twitter website or access your account using the mobile app.
Click on "Settings and Privacy" or click the "More" button, then click on it from the menu.
Click the "Privacy and Safety" option.
Next, click the "Content you see" option.
Lastly, mark the checkbox on the right of the option to display sensitive content.
With that enabled, Twitter will no longer offer you warning messages. Instead, it will give you a "View" button to see all tweets, media, and profiles containing sensitive content.
How To Mark Twitter Content as Sensitive
Twitter is keen on understanding the type of content you want to upload. It allows users to adjust their media settings and mark content as sensitive before posting.
If your media content or tweets contains violence, nudity, or illegal content, you should mark it as sensitive.
Let's see how to achieve that.
For Media
Access your Twitter account from the Twitter website.
Click on "More" from the left panel.
Scroll down and click the "Settings and Privacy" option.
Tap the "Privacy and Safety" settings.
Under "Your Twitter activity", click the "Your Tweets" option.
Click the check box on the right to mark all the media your Tweets as sensitive.
Anyone viewing your profile or media will get warned that they contain sensitive content, and it's upon them to proceed with viewing or not.
For Individual Tweets
Twitter also allows you to mark an individual tweet as sensitive, which works for Android, iPhone, and the Twitter web.
With this option, you can add a one-time sensitivity warning to a video or photo you tweet.'
Use the steps below to achieve that:
Access your Twitter account.
Make your tweet and add your photo or video.
When editing, click the three dots below the added photo or video. Various editing features will appear.
Click the flag icon.
On the next screen, click the checkbox containing the type of sensitive content on your tweet.
Lastly, click the "Save" button to save and share your tweet.
Anyone viewing the tweet will get the sensitivity warning message before they view the content.
Reporting Sensitive Media on Twitter
Marking Tweets as sensitive is recommended by Twitter to avoid openly tweeting sensitive content without warning users.
However, not everyone follows this, which is why Twitter allows users to report sensitive content for actions to be taken.
To report a tweet, use the steps below:
Access tweets from the mobile app or Twitter website.
Click the three dots below the tweet.
From the options, click the "Report Tweet" option.
Finally, choose the "It displays a sensitive image" option.
Twitter will take action on the reported case by warning the user or taking further measures against them if they repeat.
Conclusion
Twitter is an excellent platform for staying updated with trends and news.
We've seen how to change sensitive media settings on Twitter to view sensitive content.
Besides, we've seen how to mark content as sensitive and report sensitive tweets on the platform.