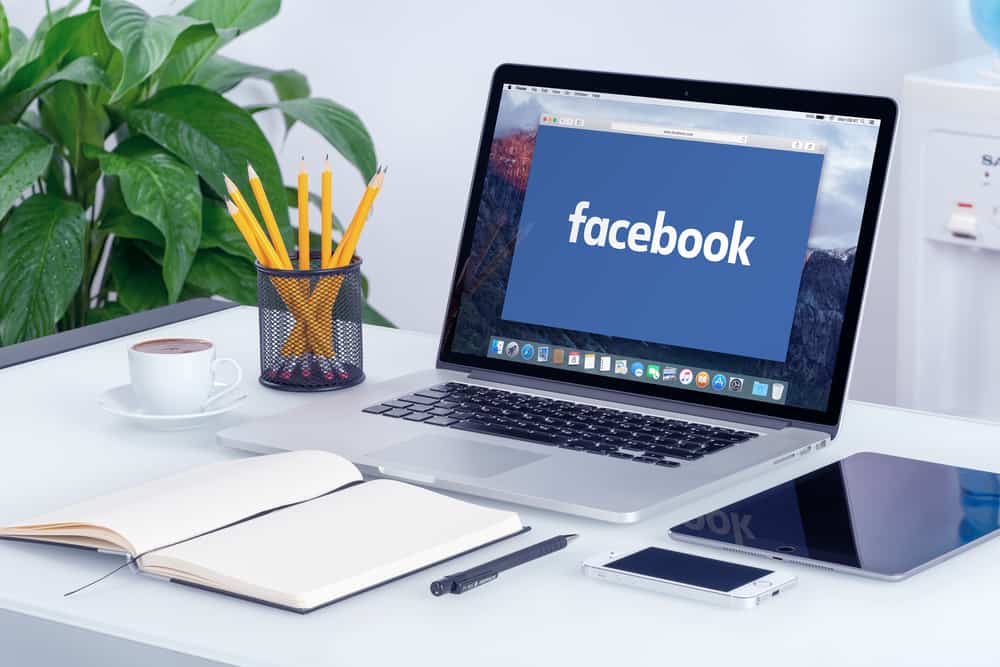 Successful Facebook pages have a lot of engagement with their fans, and part of that is thanking them to show appreciation. Even if you aren't a business or public figure, you can still show appreciation to the people who take the time to comment on your posts.
So how do you thank people for their comments on Facebook?
Like their comment and respond with a short, heartfelt message. If you have a lot of comments, you may thank them all at once in one of your replies. You can also use auto-responder tools; however, be careful not to appear too robotic.
Whether it's a close friend, family member, or even a total stranger, thanking someone for their comment is always a nice gesture. It only takes a few seconds to do, and it can make someone's day.
We'll show you different ways to thank someone for commenting on your Facebook posts.
Method #1: Like the Comment
A quick and easy way to show someone that you appreciate their comment is to simply like it. When you like a comment, a notification is sent to the person who commented, letting them know you acknowledge and appreciate what they said.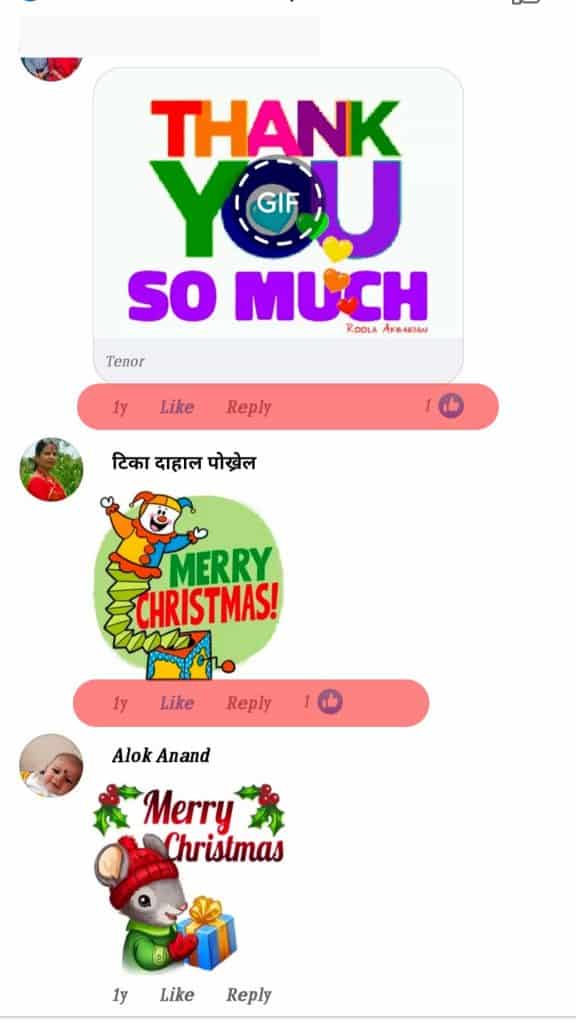 Facebook has different reaction buttons now; if the comment made you laugh or you found it particularly insightful, you can use one of those reactions instead.
Method #2: Write a Comment in Response
If you want to show a little more appreciation for a comment, you can write a comment in response. This is especially effective if the person makes a thoughtful or insightful comment. A simple "thank you" can go a long way in showing your appreciation.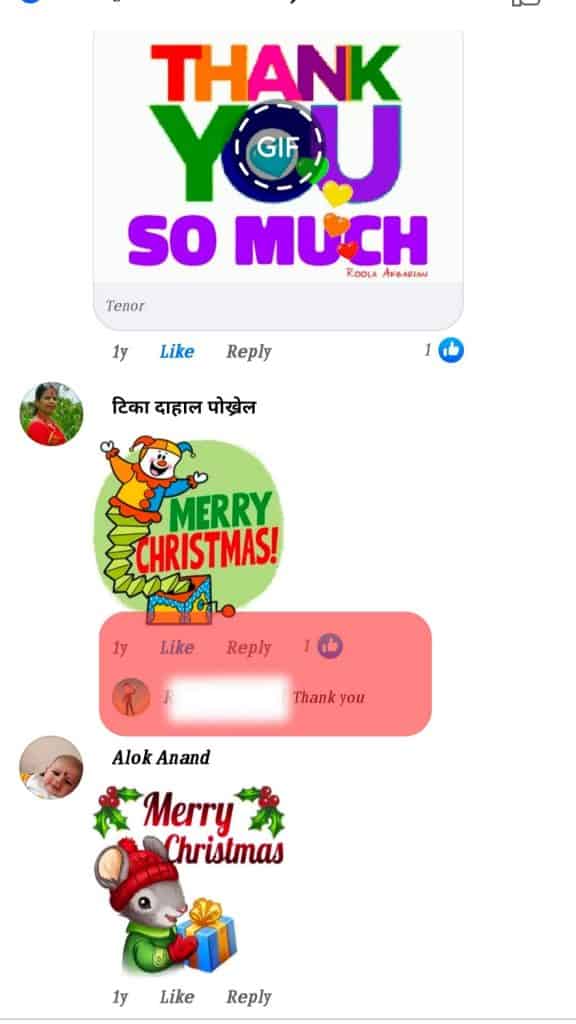 Some other phrases you can use include:
"I appreciate your input!"
"Thank you for your thoughts!"
"I'm so glad you said that!"
"That was really thoughtful of you!"
"Thank you for your kind words."
If you run a business page, you can also use this opportunity to engage further with your customers or clients. If someone asks a question, take your time to write a creative response and add links to your business with it. Not only will this show your appreciation, but it will also build goodwill and trust with your audience.
Method #3: Write a Collective Comment
If you have lots of comments on a post, you can write a collective comment thanking everyone for their input. This is a great way to show your appreciation for all commenters without having to write a separate response for each one.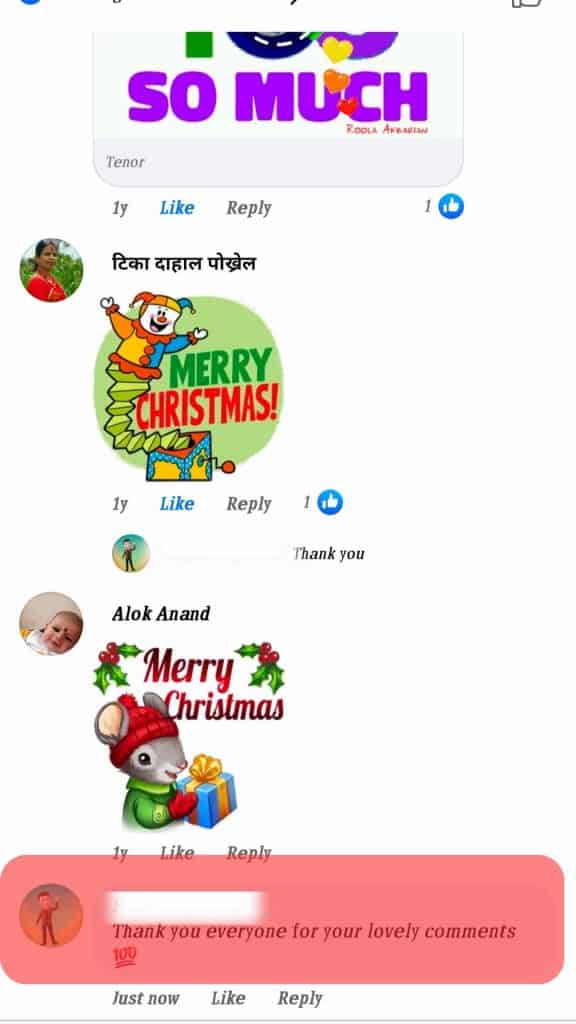 Depending on the post's context, you can write a heartfelt message or keep it light and fun. Here're some short messages you can use;
"Thanks, everyone; I didn't expect this post to get so much attention!"
"I'm so glad everyone is enjoying this post!"
"Thanks, everyone, for your great comments!"
"This post would be nothing without your comments!"
"You guys are the best; thank you all for your support!"
Method #4: Use Auto-Response Tool
If you run a business page or manage a large group, you might not have time to thank each person individually for their comments. Automation tools can help take some of the burdens off by automatically responding to comments for you. However, it's kind of a grey area, and many people believe it takes away the personal touch.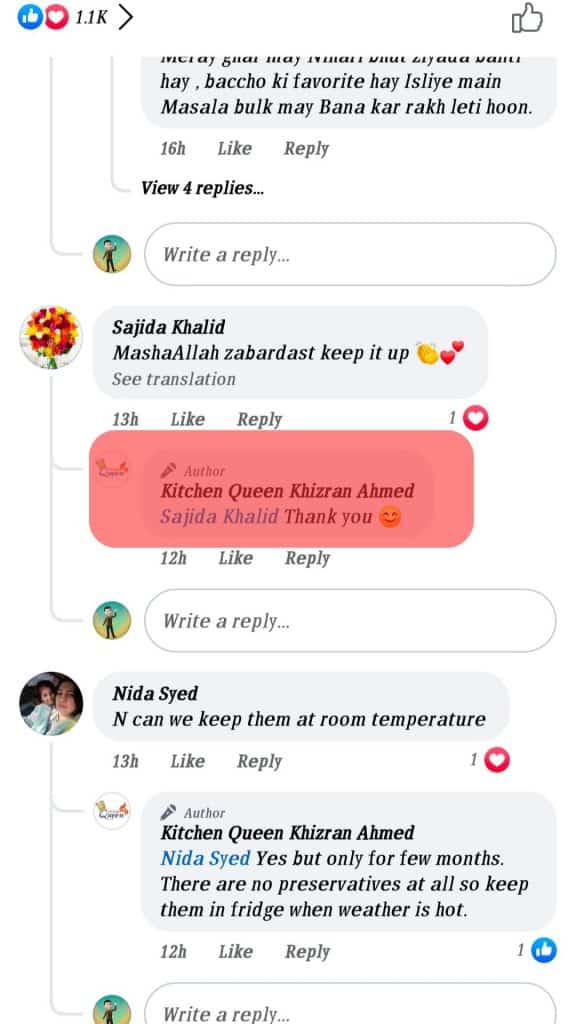 Tools like Napoleon cat and Respond.io have some great features that can help you automate your responses.
You can also use filter words to help you respond to certain comments. For example, any comments with the word "Price" can be responded to with a specific message.
You can also select certain people to respond to, like those on your VIP list or those who comment often.
Use auto-tools cautiously, as you don't want to come across as insincere or ungrateful. If you decide to use an auto-responder tool, make sure to customize the responses, so they don't sound too generic.
Tips for Thanking People on Facebook
Here are a few extra tips to help you take your comment to the next level:
If someone goes above and beyond with their comment, take the time to thank them privately. This could be anything from providing helpful advice to sharing your post with your audience. A private message shows that you really appreciate their comments and are willing to go the extra mile to show it.
When writing a response, try to address the person by name. This helps create a more personal connection and shows that you're really paying attention to the conversation.
Don't be afraid to get creative with your responses. A simple "thank you" can go a long way, but you can also use emojis, GIFs, or even memes. Just make sure it's appropriate for the context of the conversation.
Conclusion
There are many ways to show your appreciation for someone's comment on Facebook. Whether you write a personal response, use an auto-responder tool, or just leave a simple "thank you," taking the time to show your gratitude will go a long way in building goodwill with your audience.