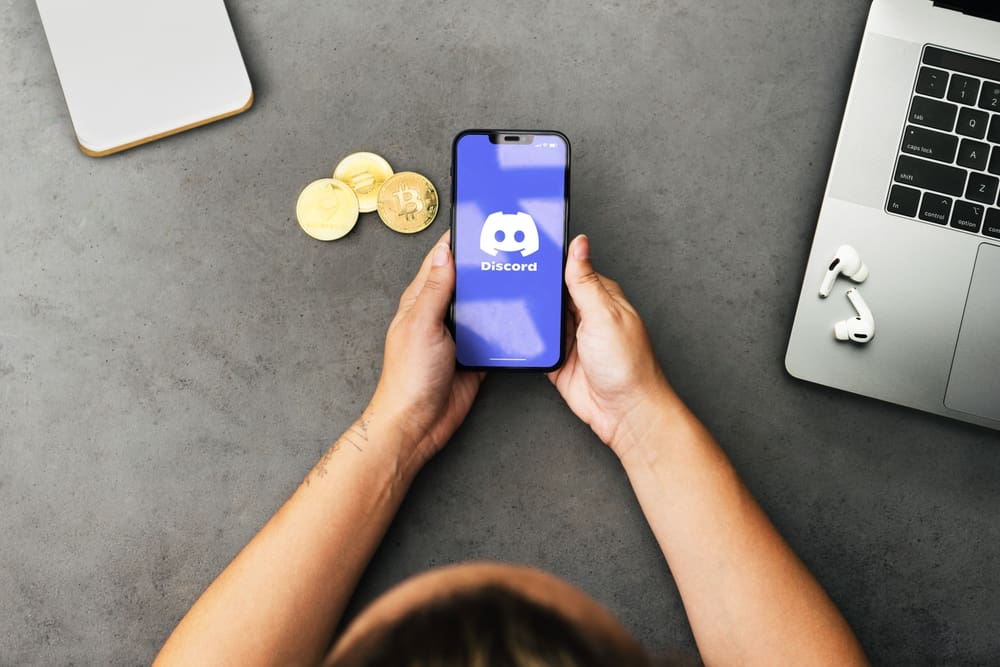 Discord initially began as a gamer's hub but is slowly becoming the go-to for NFT communities.
Many people are now joining Discord NFT communities, and if you plan to buy or sell your NFT, Discord is the ideal platform to use.
Buying an NFT is a process that you can't rush in to make your decision.
This post will guide you on how best to buy NFT on Discord.
The first step is to create a Discord account. Once you join Discord, research the popular NFT projects you are interested in or the NFT marketplaces. Visit their site and join their Discord communities. Once you've become a member, follow along with the discussions in the server to see what people are saying about the particular NFT project and communicate with the NFT creator to discuss what it takes to buy their NFT.
This guide covers the benefits of using Discord to buy or promote NFTs. Still, we will cover the steps for buying an NFT on Discord.
Why Buy or Promote an NFT on Discord
The world of NFT officially exploded in 2020; since then, different NFT projects and their communities have come up.
There are multiple reasons why NFTs are so popular that people now use Discord to create their NFT servers to promote their NFT projects.
Using Discord to promote an NFT project offers multiple benefits.
First, the NFT creator gets room to interact with the community members and curate the community, making the NFT project to be known.
Also, using Discord for communication increases customer service as you can communicate with members via live stream, video, text, and calls.
So, why is buying NFTs on Discord an excellent idea?
Reason #1: You Get to Learn About the NFT
NFT creators create Discord communities to curate their NFT projects.
All details, including updates, are shared on the NFT community.
Therefore, your best place to get information on a target NFT is to join its Discord community.
Reason #2: You Can Analyze People's Views of The Project
Before buying an NFT, it's worthwhile to consider what people say about the NFT.
The best place to gather people's views is from the NFT's Discord community, as people can freely give their opinions about the NFT.
That way, you can make an informed decision about buying an NFT based on future expectations.
Reason #3: Effective Communication
The best part of joining an NFT Discord community is enjoying effective communication.
When you have issues or clarifications about an NFT you plan to buy, the server admins or moderators can quickly respond.
Besides, you can join the server live stream or call to communicate with the NFT creator about their project and how you can buy it.
How To Buy NFT on Discord
Buying an NFT is not something that you rush in to do. It takes time before making the final decision.
Let's see the steps to follow to buy your first NFT on Discord.
Step #1: Join Discord
Creating a Discord account is the first move you should make.
You must have a Discord account to join NFT Discord communities.
So, visit the Discord website, create your account, and proceed with the other steps.
Step #2: Join NFT Discord Communities
There are thousands of NFT Discord communities. Besides, most NFT marketplaces, such as OpenSea, have a Discord community where members can interact with NFT projects on sale.
So, research the NFT project that you want to buy or search for NFT Discord communities online, then join their server.
Step #3: Analyze the NFT Project
NFT is an artwork. When you've joined the community, stay informed about what people say about the particular NFT.
If you joined a marketplace, keep a tab on the NFTs on sale.
Engage with members in asking questions or seeking clarification about the NFT.
This phase is crucial as it informs you about the NFT project and can impact your decision to consider buying the NFT project.
Step #4: Make Your Offer
Once satisfied with a given NFT project, contact the server admin or the moderator for the particular community.
Discuss with them what it takes to purchase the specific NFT and clarify all the required details about buying the NFT and transferring ownership rights.
Step #5: Seal the Purchase
Once you ascertain everything is okay, you can purchase the particular NFT and seal the deal.
You've now managed to buy an NFT on Discord.
Conclusion
Buying an NFT on Discord is a process with many phases.
We've discussed the five steps you should follow before deciding to buy an NFT on Discord.
Still, we've discussed why buying NFT on Discord is a great idea.
With that, you can proceed to buy NFT on Discord.