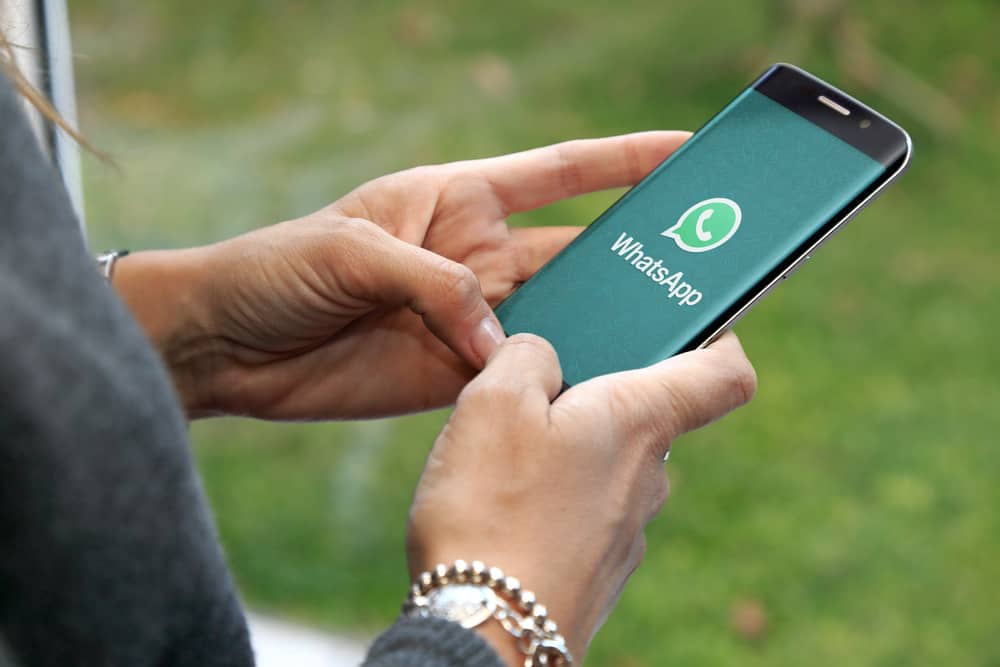 Messaging platforms like WhatsApp have made it easier to communicate with people everywhere without paying extra. Gone are the days when it was super expensive to call any of your relatives overseas.
The carrier charges were absurd, so everyone had to talk fast to avoid running out of balance. Thanks to VoIP platforms, you can communicate with anyone living anywhere without costing an extra penny.
If someone you know has a Brazil mobile number and you want to learn how to call them on WhatsApp, then we have a solution for you.
To call a Brazil mobile number on WhatsApp, first, add the number to your address book on your phone the right way. Brazil's mobile number starts with +55 (country code), followed by an area code, a prefix (generally 9), and an 8-digit subscriber number. After saving the number, find the number in your WhatsApp and make an audio or video call as usual.
Keep reading for more on how to save a Brazil mobile number on your phone and make a WhatsApp call.
Call Anyone Living Abroad On WhatsApp
Brazil is one of the biggest markets for WhatsApp after Asia. According to the data, around 148 million people in Brazil are WhatsApp users. More than 95% of the Brazilian population uses WhatsApp, so if you get someone's number from Brazil, the chances are they must have WhatsApp.
Generally, if you want to add a mobile number from another country on your mobile phone, you must enter the country code before typing the number.
It is the legit rule of thumb for almost every country: + [Country Code] [Phone Number].
Whatever number you save in your phone will automatically appear in your WhatsApp (if such a number has a WhatsApp account). For instance, if someone has not created a WhatsApp account using a particular number, it will not appear on your WhatsApp contacts.
So, if you want to add a Brazil mobile number on your phone to make a WhatsApp call, you must add some necessary codes before the actual number to make it work. 
Once you have added the number, you can call that number conveniently on WhatsApp.
Let's learn how to save any Brazil mobile number on your device.
China, North Korea, Qatar, UAE, and Syria are the countries where WhatsApp is banned. So, you cannot make WhatsApp calls to these countries' numbers.
Guide on Calling Brazil Mobile Number From WhatsApp
If you have a Brazil mobile number, you ought to first save it on your device to be able to call it on WhatsApp. 
Step #1: Save the Mobile Number on Your Device
To save a Brazil mobile number in the address book of your device, the rule of thumb is to follow this format:
+ [Country Code] [Area Code] [Prefix (generally 9)] [Subscriber Number]
The Country Code of Brazil is 55.
The area code will depend on the region; for instance, for Brasilia, the area code is 61. So, the number you will save in your address book would be:
+55 61 9XXXXXXXX
Similarly, if you are saving a number from Sao Paulo, the number should look like this:
+55 11 9XXXXXXXX
You can check this list to view the area codes of different places in Brazil.
Once you have added the number correctly, it is only a matter of time before you can call them on WhatsApp from the USA, Australia, India, or wherever you live.
Step #2: Find the Number on WhatsApp and Call
Whether you are calling from the USA or any other country, calling someone on WhatsApp is the same process.
After saving the number in your address book on your phone, it is time to find it on WhatsApp.
Follow these steps to make a call:
Open the WhatsApp app on your mobile device.
Tap on the new chat icon at the bottom right (Android) or the top on iPhone.
Then, tap on the search bar and type the contact name to search for it. You can also scroll to find the contact.
Once you have found the contact, tap on it.
Press the phone icon for audio or the video camera icon for video calls.
Takeaway
To call anyone on Brazil's mobile number on WhatsApp, it is imperative to save the number correctly using the right country and area code on your device. Once you have the correct number, you can find the account in your WhatsApp and initiate the video or audio call.
If you are still confused and cannot save the foreign mobile number correctly, you can ask the other person to call you on WhatsApp. Now, save this number on your device to prevent yourself from going through all hassle of finding the right area and country code.