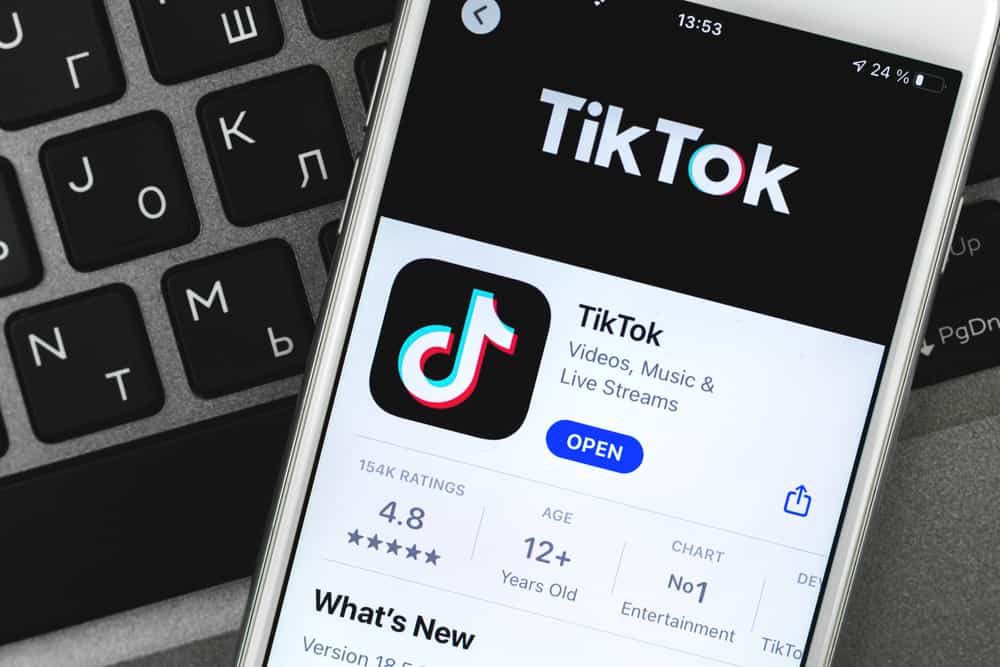 TikTok users have tried to get their videos popular to gain many likes and acquire new followers. One thing evident from successful TikTok users is that great videos alone cannot make your video go viral.
Great performing videos have the highest level of creativity that stickers and other elements have boosted. That is why any TikTok users need to know how to use stickers.
Adding stickers to TikTok has been made possible on TikTok since TikTok partnered with GIPHY. To add a sticker on TikTok, you must have updated your application. After ensuring you are using the latest update, click on the plus icon and record your video as usual, then click on the stickers icon from the list and choose the sticker you wish to use.
Before you choose that sticker on TikTok, read this guide to discover the importance of using stickers on TikTok and the different methods you can use to add the stickers.
Why Should I Add Stickers on TikTok?
Stickers are a great feature that TikTok saw as valuable for TikTok users. With stickers, users can take their videos and other posts to the next level by ensuring they are of the highest creativity.
It can be hard to grab someone's attention when your videos are not exciting and attractive. Therefore, if you want TikTok users to stop by your videos and understand what is happening, you must show creativity, and stickers boost creativity.
Moreover, with the availability of many free online tools, you can play with your imagination and create unique content with stickers without sticking to the inbuilt stickers. Therefore, stickers are the best when you want your video on TikTok to get the attention it deserves.
How To Add Stickers on TikTok in 3 Ways
There are different methods of adding stickers on TikTok.
Method #1: Using Built-In TikTok Feature
If you are that person that wants to learn where the TikTok feature for adding stickers is located, you can follow the steps outlined here.
However, before you try the steps, you must ensure your TikTok application is up to date. Otherwise, you may not find the stickers feature on the app.
Launch TikTok on your mobile device.
Click on the plus icon at the bottom of the home screen.
Record a video or upload one from the gallery.
Tap on the sticker icon on the right hand of the screen.
Select the sticker you wish to use and add music and other effects, then click "Next" when done.
Method #2: Adding Customized Stickers on TikTok
Sometimes, you may want to add a customized sticker that reflects what your brand is about. In such a case, you will upload the sticker on the background because TikTok does not support uploading such stickers.
When adding customized stickers, you must seek the approval of GIPHY and TikTok, and once it is approved, you will get it on the app.
Use a browser to open GIPHY Sticker Maker.
Choose the sticker and upload an image.
Use the lasso tool to cut out unwanted parts.
Click the "Continue" button after you choose the animation type.
Upload the animated sticker by specifying tags and categories.
It is not certain that the sticker will be approved, but once approved, you will find it on TikTok.
Method #3: Using Third-Party Apps
The availability of third-party apps has made it possible to customize your stickers and add them to TikTok videos.
You can choose from many apps, like InShot and FlexClip. You only need to look at their features and decide the one to use.
This guide will describe how to use the InShot app to add a customized sticker stored on your phone:
Take a video first and store it in the "Videos" folder.
Download the InShot application and launch it after installation is complete.
Click on "Videos" and select the video you wish to add stickers to.
Use the slider to decide where the stickers will be placed.
Click on the sticker icon.
It is labeled as a sticker.
Tap the plus icon to choose where the customized is stored.
Choose your sticker from your phone and click on "Save" when it gets added.
Now open TikTok, and click on the plus icon.
Tap on the "Upload" option and choose the video with a sticker.
Publish your video on TikTok.
Conclusion
Adding stickers to TikTok is a great way of ensuring your videos get the attention they need on the platform.
If you are wondering how you can add customized stickers to TikTok videos or use the in-built TikTok feature to add stickers, this guide has broken down the process for you!
Frequently Asked Questions
Why is my TikTok missing the stickers feature?
Some TikTok users have complained that their TikTok is lacking stickers. The high likelihood is that your TikTok app is not up to date, making it lack the feature. Please update your app and check if stickers are available.