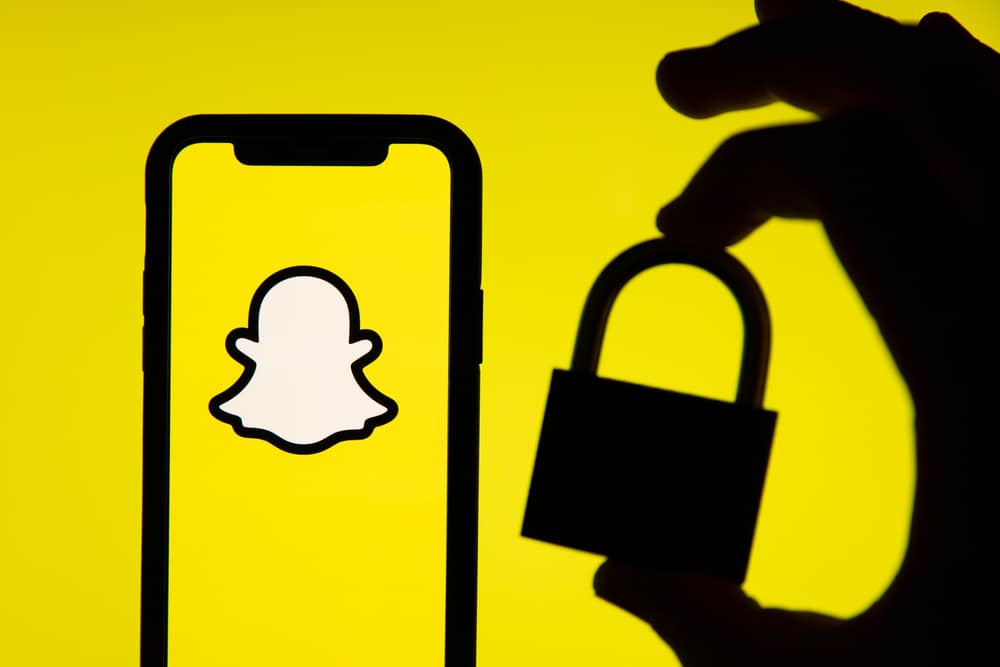 If I got locked away And we lost it all today, tell me honestly, would you still love me the same? No, no! That's not your real-life better half, but definitely your social networking better half.
Are you annoyed when you spot the Snapchat lock logo on your best friend's story? If you think you've been locked out of their Snapchat story, don't fret, as it's undoubtedly not the case!
Noticing the lock logo on your Snapchat story section for the first time might have you scratching your head. But don't worry; they are nothing more than private stories your friends share. At least, you should be glad that they feel privileged to share their private stories with you!
Snapchat has gained massive popularity in the recent past. And it is no secret that the sun is shining brighter for the owners of Snapchat! All thanks to the epidemic for setting in and forcing us to stay indoors. While most of us have resorted to social networking, many have started using applications they have never used before.
This article will cover what the lock on Snapchat story means and how it got there. Also, you will learn how to put a lock the next time you wish to post a private Snapchat story.
Why Does a Lock Appear on Your Snapchat Stories?
First things first. A lock symbol appears against those Snapchat stories that are private. Snapchat stories are default public and are typically meant for everyone. This means all people on your friends' list have the privilege to view all your Snapchat stories.
Nevertheless, you have the option of creating and customizing your Snapchat stories for specific audiences. But how do you figure out whether or not your story is custom? Well, thankfully, a lock icon will appear on it.
So, whenever a Snapchat story is made private, unapproved friends on your list will not see a story on their feed.
Remember, the lock icon appears only on Snapchat stories. However, you can send regular snaps individually to people on your friends' list. This means your friends can see a normal snap only if it was meant for them in the first place.
Any private stories you haven't watched will have a purple lock around them. And once you view them, the purple lock will turn gray. It will also have a gray lock whenever you custom and upload a private Snapchat story.
If you're new to Snapchat, let's clarify a few things before starting. A Snapchat story typically refers to snaps you post for your friends to view at their leisure. After launching the application, you will find all Snapchat stories on the upper part of the screen.
Remember, unlike regular snaps, which you can send individually, a Snapchat story won't appear in anybody's inbox.
How Do You Create a Private Snapchat Story?
By now, you must surely have a clear understanding of the lock feature on Snapchat stories. Here is a quick step-by-step guide on how you can create a private story on Snapchat.
First, you must launch the Snapchat application and log in with valid credentials.
Then you need to tap on your profile icon to create a private story on Snapchat.
After that, you need to click on the icon "+ Custom Story".
Next, you need to select the option "Private Story".
And finally, you can now create a private story. Here, you will have to tap and select all users in your friends' list whom you'd like to watch your story.
You must remember that there is a thin line between sending individual snaps and posting a private story. When sending a normal snap, you must select the people you want to send it to. However, it can only be done after you have shot a video or snapped a photo.
To Conclude
You can either post a photo or a video as your private Snapchat story. You can consider shooting a video immediately or posting an already existing image. Also, add any filters or widgets to your story as you like, and then tap on the "Send" button. You will now find your story appearing in the story section.
And since your story is private, it will have a gray lock icon. So all those approved for viewing your story will find it on their story feed.
Frequently Asked Questions
How long does a private story on Snapchat last?
All private stories on Snapchat last as long as 24 hours, just like normal Snapchat stories. Once it has been completed for 24 hours, the private stories will automatically expire and disappear from the story feed.
What is the difference between a purple lock and a gray lock on Snapchat stories?
A purple lock with a halo around a Snapchat story indicates that the story hasn't been watched yet. In contrast, a gray lock with a halo around a Snapchat story suggests that it has already been viewed.