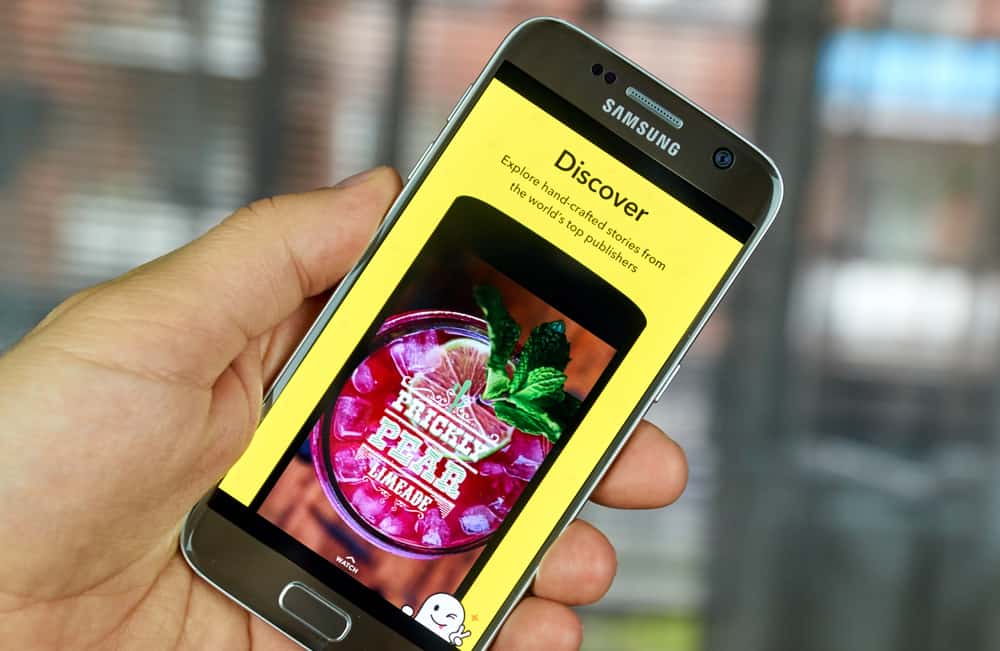 You've just created and shared this funny Snapchat story. You try to show it to a friend who's not on the platform. But you don't know how to go about it. Something as easy as viewing your story on Snapchat can be bewildering if you're yet to get your way around the platform.
Viewing your story on Snapchat is pretty straightforward. You can check your story right from the story screen. Head to your profile and click the thumbnail next to "My story" to view it.
If you're still learning how to navigate Snapchat, read on. We'll address Snapchat stories and how to view them. So, let's get into it.
What's a Snapchat Story?
Do you wish to share stories about your day, work, or product production? Take advantage of the Snapchat story section to show your followers parts of your day.
Any story you share via My story is visible to all the people on your friend list. They can re-see the story if they wish to. But you can restrict viewing by adjusting the privacy settings.
How To View Your Story
You can check your Snapchat story after creating and sharing the story. But you have to follow a few steps to access it. Here we go.
Method #1: Via the Bitmoji
Start the Snapchat app on your device.
Click on the profile icon (Bitmoji) in the top left corner of the screen to access your profile.
You'll see the "My Stories" section. Tap on the circular thumbnail to open your stories.
Your story will load. Tapping the circular thumbnail will let down a list of stories if you have posted more than one story.
Tap an individual story thumbnail to access a story. 
Method #2: Via the Stories Page
Launch Snapchat.
Swipe the startup screen to the left to open the stories screen. 
Click on My Story. 
Tap on each story thumbnail to view them. 
My Story Loading Issues
Once you tap the story, you can watch it as many times as possible. But at times, your story may fail to load. 
It may fail to pick up due 
Poor Internet Connection  
Viewing your Snapchat story requires a stable internet connection. If you encounter a black screen or a grayish preview page, you may have to check your internet connection. 
Could It be Snapchat's Servers?
Although unlikely, there is a chance Snapchat could be experiencing downtime or an outage. If other users can view their Snapchat stories, the issue could be from your end. Restart your phone or reload the app. 
Operating an Outdated Version  
Running an outdated Snapchat version puts you at a risk of dealing with bugs that can affect different Snapchat features. Go to the app store or google play store to update your Snapchat app.  
Can I See Who Checked My Story
It's possible to see your view count and the user who checked your story. Access My story using the steps above. 
Once you see the stories you've shared, follow these steps. 
Select one of your stories if you've posted more than one story. 
Tap the story thumbnail and give it time to load. 
Swipe up the screen, from bottom to up. 
You'll see an eye icon. The icon shows the view count.
Click the eye symbol beside your story thumbnail to see all the users who have checked your story. 
The eye icon lets down a list of Snapchat users who have seen your story. The list will be in reverse-sequential order. The first view will be at the rear end of the list, while the most recent viewing will be at the top.
However, you cannot see if someone rewatched your story or how many times they did it. Also, Snapchat will not send an alert if someone replays it. The Eye Icon only displays the view count. Tapping it will bring a list of users who checked your story.   
A Wrap
And there you have it. It's simple to view your story on Snapchat. You can also check your viewer count and who viewed it.
I hope you got access to your story if you followed these steps. Feel free to share the article. Otherwise, enjoy watching your stories.   
FAQs
Can I see if someone rewatched my story?