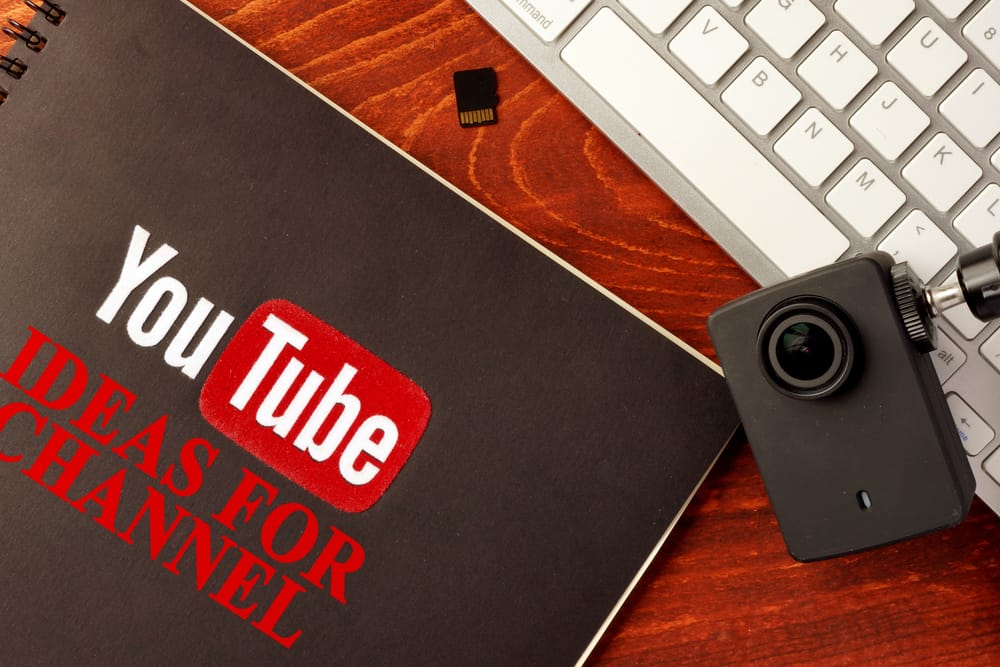 YouTube boasts over 2 billion active monthly users and is the second largest search engine, only second to Google. If you are considering starting a YouTube channel, you are about to make a wise business move.
But what kind of YouTube channel should you start?
There are various kinds of YouTube channels that you can start and grow into a profitable source of income. These include vlogging, gaming content, cooking and recipes, grooming and make-up, product reviews, unboxing, how-to videos and tutorials, fitness, and travel.
This guide will give you ideas on the kind of YouTube channel you should start.
What Kind of YouTube Channel Should I Start?
YouTube might be a large platform, but so is the competition. Starting a YouTube channel is easy; the challenging part is growing the channel, creating a loyal subscriber base, and getting views. In this post, we highlight ten YouTube channel ideas that work.
Are you brainstorming on the best ideas to start a YouTube channel? Here are our best YouTube channel ideas to get you started.
Vlogging
Consumers obsessing over other people's lifestyles is not a new phenomenon. Reality TV shows like The Kardashians make millions by showing the world what their life looks like.
You can also kill on YouTube by vlogging about your daily life, including lifestyle, fashion, events, workplace, love life, shopping sprees, and life in general.
With vlogging, you need a good set of vlogging equipment, including a high-quality camera, microphone, video editor, and artificial light. Having some video editing skills up your sleeve would also be great.
Gaming Content
Video gaming is a popular hobby among millions of users globally, but did you know you can get paid for your gaming mastery? Yes, YouTubers like PewDiePie make millions every year for their gaming content.
This field presents various opportunities to start a channel, including game reviews, let's play, walkthroughs, live stream gameplay, game analysis, and gaming news. If you are a gaming enthusiast, consider what interests you best and center your channel around it.
How-To Videos and Tutorials
Are you looking for a faceless YouTube channel idea? Starting a YouTube channel that requires you to show your face can be challenging if you aren't confident before the camera. However, ideas like how-to videos, DIY tutorials, and tutorials don't necessarily need you to show your face.
This field is also vast because you can talk about many things. Examples include how to operate/troubleshoot vehicles, apps, software, home entertainment gadgets, office equipment, and appliances.
Food Preparation and Recipes
Food vlogging is another sector that attracts a lot of views, comments, and user engagement. Users across different walks of life want to know how to make different foods and discover new recipes and ways to spice their nutrition.
Cooking and recipes present various content ideas to create a YouTube channel. For instance, you can focus on vegan recipes, quick-fix meals, coffee brewing, mixology, and traditional recipes. Identify your niche and create high-quality videos in the particular field.
Product Reviews
Starting a product-reviewing YouTube channel is rewarding. Besides earning through YouTube's Partnership Program, you can also generate revenue through affiliate marketing. Affiliate marketing is where you get a commission from a business or corporation when a consumer buys a product or service through your referral.
There are many products and services to review, including vehicles, office equipment, gadgets, software, apps, apparel, make-up products, home improvement products, and gardening supplies.
Unboxing
Unboxing is quite similar to product reviewing, but there are minor differences. For instance, unboxing can be a short video showing you removing a product from its box. It may include a brief product review but won't dive deeper into pros, cons, where to buy, and other review details.
Unboxing also presents another way to generate revenue besides the YouTube partnership program. For instance, product developers can collaborate with you to unbox their latest product and, in return, offer you some money and the product for free.
Travel
Are you a wanderlust who is all about discovering the world around you? Do you enjoy hikes, swimming, surfing, vacations, and visiting new places? You can document your travel lifestyle and use the videos to give your followers a glimpse of other places, cultures, and destinations.
Travel is a rewarding niche on YouTube because you will unlikely run out of content. There will always be new places to visit, new restaurants, and a different view of earlier-visited places.
Grooming and Make-Up
Men and women are more aware of the power of proper grooming and beauty standards. That is why publications like Men's Health and Glamour have a vast audience. If you are passionate about grooming, personal care, sanitation, and make-up, consider starting a YouTube channel in this sector.
There are a lot of sub-niches in grooming and make-up, including hair care and styling, personal style and fashion, make-up and glam, skincare routines, and personal hygiene.
Fitness
Fitness and gym content is another well-paying YouTube content niche. After the rise of working remotely and home workouts, most consumers stream fitness training sessions from their favorite fitness experts in their homes.
Consider this niche if you are a qualified trainer or someone with a great understanding of fitness, bodybuilding, workout, and nutrition.
You can do live streaming of daily workouts, upload pre-recorded training videos, review workout techniques and how-to tutorials. Besides, you can partner with gym equipment producers to market their products, earning you extra income.
Educational Videos
Last but not least is educational or academic videos. Students are one of the largest user bases for YouTube, and you can tap into this audience by providing help with challenging topics.
This niche is vast, from calculus tutorials, writing essays, mastering algebra, passing bar exams, research paper tips, and dissertation writing.
Starting an educational YouTube channel is also less intimidating because you can make it faceless.
Wrapping Up
There you have it; those are the kind of YouTube channels you should start. They are profitable and easy to grow; some can thrive despite being faceless. Which of the discussed niches interests you the most?