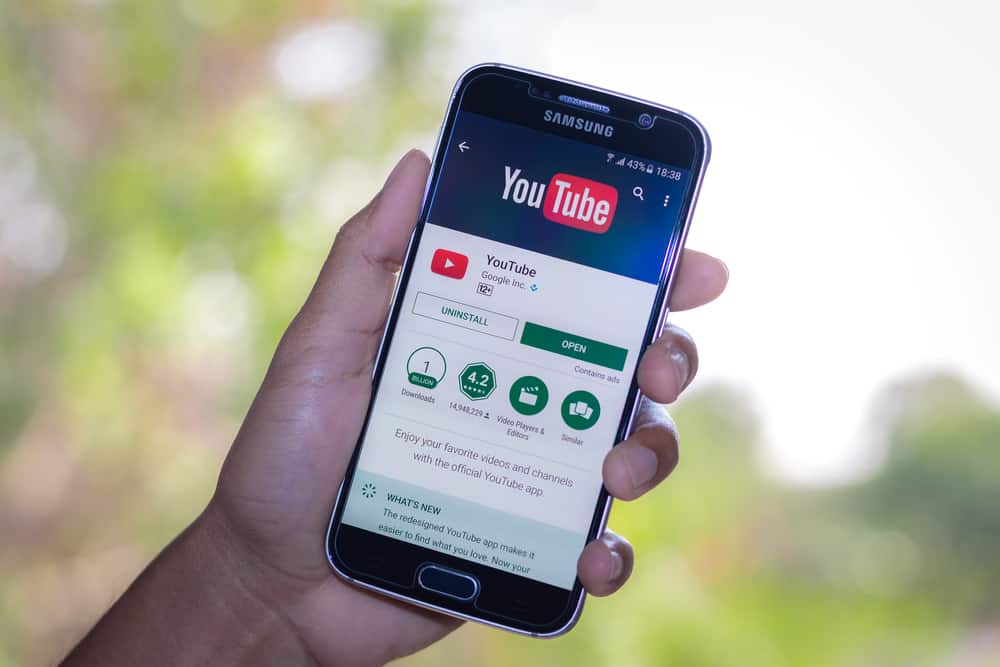 YouTube is a household name where video streaming and social media apps are concerned.
This app has established itself as an unmatched video streaming resource, with user-friendly features, an enormous library, and easy availability on various devices.
As one of the few social media platforms that has maintained its relevance and popularity, it's no secret many users wish to understand this platform's background and history.
So, how did YouTube start?
YouTube was founded in 2005 by Chad Hurley, Steve Chen, and Jawed Karim, all former PayPal employees. The three left PayPal after eBay acquired the company.
Jawed Karim and Steve Chen were college mates who studied Computer Science at the University of Illinois. At the same time, Chad Hurley has a college degree in Design from Indiana University of Pennsylvania.
The trio created YouTube as a platform to upload regular at-home videos. Google later purchased the company in October 2006 for $1.65 billion.
This post details how YouTube started, the founders' original ideas for the site, and how the platform has changed over the years.
Overview of How YouTube Started
According to the three founders' YouTube creation story, Chen and Hurley first had the idea of YouTube early in 2005.
Chen and Hurley shared a story with Karim about their dinner experience, but he couldn't believe them because there wasn't any evidence.
Speaking about YouTube's background story during its earlier years, Steve Chen said the dinner experience strengthened their resolve to create a platform for more digestible stories.
According to Jawed Karim, his main inspiration for creating YouTube stemmed from the same year's controversial Super Bowl halftime show. Karim had difficulty finding a video of Janet Jackson's indecent exposure incident.  
Inspired by the popular website Hot or Not, the founders' initial idea was to make YouTube a particular version of a dating site.
They made several Craigslist posts asking women to upload videos of themselves on the YouTube app for $100 compensation.
Not enough women uploaded videos, forcing them to change their strategy and accept all types of videos. Luckily, the new strategy worked, and YouTube started gaining popularity as a video streaming platform.
Next, we'll discuss YouTube's expansion from a small-time video app to the global platform it is today.
YouTube's Rise to Fame
Between early 2005 and mid-2006, YouTube raised capital from various investors to help set up the company.
The first official headquarters were situated above a pizzeria in San Mateo, California.
After establishing the office, the founders activated the current YouTube URL.
Soon after, Jawed Karim, one of the founders, uploaded YouTube's first video, a recording of him at a zoo in San Diego. The 'Me at the Zoo' video of Karim is still available on the platform and has over 263 million views.
By late 2006, YouTube had already established itself as a popular video streaming platform, setting the pace to become a globally renowned social site.
Some of the critical features that YouTube introduced after its official launch include:
Groups
Increased the video upload limit to 10 minutes
Introduced the Director tag for videos
Introduced the profile feature to allow users to customize their streaming experience on the site
Other essential features include introducing the comment section to increase interaction on the platform and mobile uploads for better and more convenient streaming.
After making these tremendous strides, Google purchased YouTube in October 2006 for $1.65 billion. Google cited YouTube as the next evolution in the internet's history.
Now that we've covered how YouTube started and its rise to fame, let's discuss some factors contributing to this platform's longevity and relevance.
How YouTube Has Remained Relevant Over The Years
As we've established, YouTube is one of the few platforms that continue to enjoy increased user numbers and global relevance despite the emergence of new competitors.
Here are some factors that have contributed to YouTube's unmatched popularity.
Factor #1: Enormous Video Resource
YouTube has accumulated millions of videos across various niches, including entertainment, sports, music, education, health, and more.
You can learn, entertain, research, create, and do so much more, all by watching YouTube videos.
Factor #2: Quality Features
YouTube has maintained a straightforward interface that's easy to navigate.
It also incorporates user feedback by improving, adding, or removing any features interfering with the user experience. The app offers various customization options like language, streaming quality, and recommendations.
Factor #3: Availability
The app's availability on all devices, including PCs, mobile phones, smart TVs, and others, has also contributed to the high user numbers.
Its availability on any device makes the app conveniently accessible.
Factor #4: It's Free
YouTube only launched the payable premium version in 2014.
Before that, the app was completely free.
Many users have enjoyed watching content on the app for many years, all for free.
Summary
YouTube was founded in 2005 by Chad Hurley, Steve Chen, and Jawed Karim.
Their initial idea was to make YouTube a dating site and make it as popular as the Hot or Not site.
However, this idea didn't work as they didn't convince enough women to upload videos on the site.
They later changed their concept to uploading homemade videos on the platform.