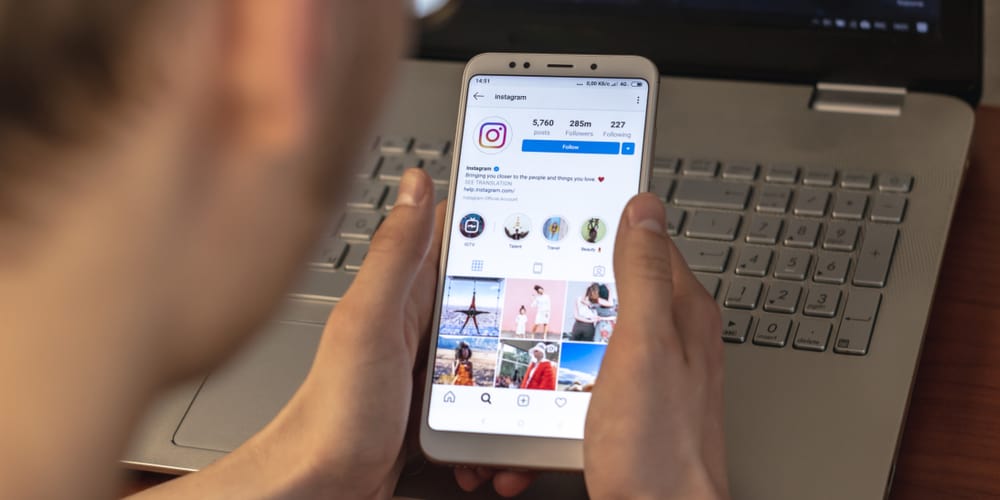 Social media users show unity and friendship by tagging friends and family in photos and videos. Depending on your privacy settings, you sometimes need to approve tags before they appear on your Instagram profile.
But how do you approve a tag on Instagram?
You can approve a tag on Instagram by following these steps:
1. Navigate to Instagram settings and choose "Privacy".
2. Select "Posts", and you'll find various tagging options.
3. Under "Tagged Posts", choose "Manually Approve Tags", and enable it.
Tags play a crucial role on Instagram in growing your brand and audience. They also help you notify your friends and family when you post a picture of them, or you want to show them an exciting post, story, or Instagram reel.
In this article, we'll talk about how to approve tags manually on Instagram, the benefits of tagging, and other ways of approving tags on Instagram.
Steps To Manually Approve Instagram Tags
You often might find yourself tagged in photos and videos by your Instagram friends and family. The social media platform allows you to manually approve these tags before they show up on your profile under the Photos of You section on Instagram.
To approve tags on Instagram, follow the below-mentioned steps:
Open Instagram on your mobile device and log in.
Tap the profile icon in the bottom right corner of your screen.
Tap the "≡" (menu) icon in the top right corner of your screen.
Select "Settings" from the pop-up menu.
Go to "Privacy".
Choose "Posts".
Select "Manually Approve Tags".
Turn on the "Tag controls" option.
Confirm by tapping "Turn On".
By doing this, you can select whether a picture or video you are tagged in shows up on your profile.
You will still receive a notification when you get tagged in a post, but you now have complete control over whether the post shows up on your profile or not.
How To Automatically Approve Tags?
You can also choose to add all the photos you have been tagged in automatically to your profile by following the same steps and disabling the 'Tag controls' option.
How To Add a Tagged Post to Your Profile?
When you have the manual option selected on Instagram, you have to add photos and videos you have tagged into your profile.
You can do this in the Instagram application by following these steps:
Open the image or video.
Tap "Show in my profile" for iOS, or tap on three dots and "Show in my profile" for Android.
If you are using a web browser on your mobile phone or PC, you can add photos to your profile by these steps:
Click on the three dots icon on the post's top right corner.
Select "Post options" and "Show on my profile".
Benefits of Tagging on Instagram
Tagging people on Instagram comes with its benefits. You can boost engagement on your profile by tagging people in your posts.
When you tag an Instagram user in your post, they receive a notification that leads them directly to your post, which improves the chance of them commenting, liking, and sharing your post, giving rise to your account's reach.
Moreover, since Instagram, like all other social media sites, is a virtual platform, tagging and engaging in each other's posts is one of the only ways to feel connected. You feel more involved and emotionally invested in your friends if you actively engage them in your posts etc.
Conclusion
A social media site with millions of users can sometimes be overwhelming, even for the best of us.
Knowing how to protect your privacy, especially regarding content is essential that everyone should have in their arsenal.
This will aid you in avoiding any unpleasant or uncomfortable situations.
FAQs
How do I tag my friends on my Instagram post?
You can tag your friends by opening the post and accessing the menu by tapping the three dots in the top right corner. Select 'Edit' and tap the 'Tag people' option. Tap the person you want to tag, type in their username, and select them.
Where can I see the photos I've been tagged in on Instagram?
To see the photos you have been tagged in, log in to your Instagram account and go to your profile. Click on the person icon to view all the images you have been tagged in.
Do I have control over who can tag me on Instagram?
Yes, you can choose between 'People You Follow,' 'Noone,' or 'Everyone' in the 'Allow Tags From' section available in the privacy settings of your Instagram account. By changing the setting to 'People You Follow.' you can avoid being tagged by strangers and brands who tag you for advertisements, etc.