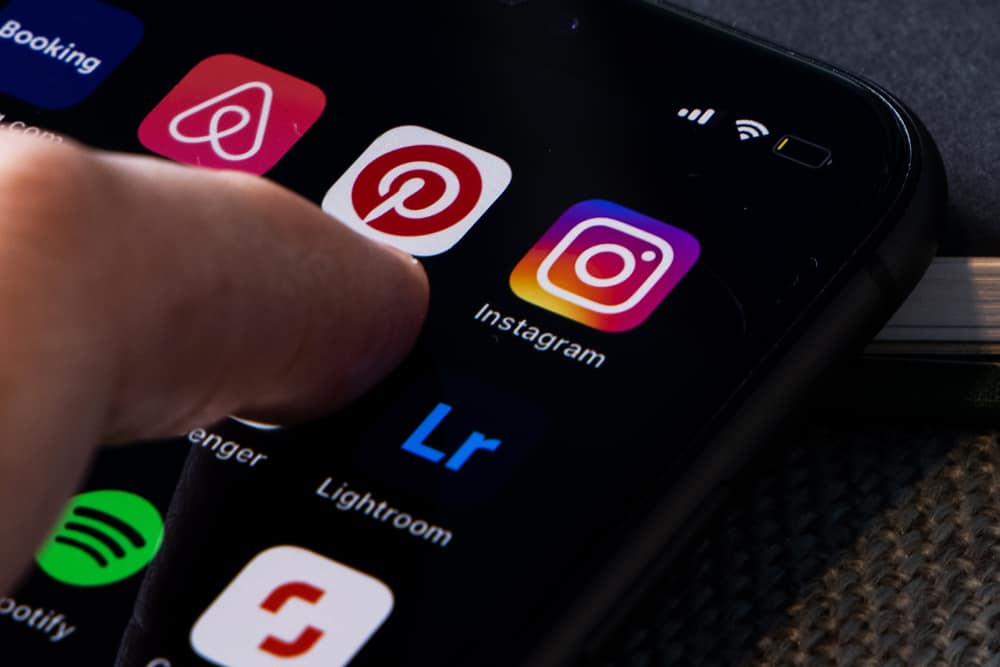 Have you noticed that Instagram has been showing some weird music recently?
You are not alone, and, unfortunately, the exciting music library most users used to enjoy is no longer available.
It can be disappointing when you want to boost your mood with some music and find it unavailable.
But, if you have experienced the same problem and are worried that you won't access your interesting music on Instagram, learn why that is happening and how to fix the issue!
Instagram music on business accounts has become limited, affecting many users. One main factor contributing to this situation is the lack of copyright on most music, making some music you may want unavailable. Also, having a business account may limit the music you access unless you shift to a personal or creator account.
If you are wondering about the sudden changes in Instagram music getting limited, read this guide to understand why and the various ways of fixing the issue!
Why Is Instagram Music So Limited?
Music is a great feature that most people have used to grow the number of followers on the Instagram platform.
Unfortunately, most business accounts have proved challenging to use the exciting music most people love.
Some leading factors limiting Instagram music are copyright issues and geographical location.
Reason #1: Copyright Issues
The lack of copyrights from recording artists has made it difficult for Instagram business accounts to access music.
It is against the law for businesses to use music without permission, explaining why most business accounts have limited music.
Reason #2: Geographical Location
Geographical location is another contributing factor that may make music limited on Instagram.
Some countries limit business accounts from using some music.
Thus, it becomes difficult for Instagram to purchase the copyright for a piece of music for several countries.
How To Fix Limited Music on Instagram
Now that you know why your Instagram shows limited music, discussing how to solve the issue is good.
As explained below, various solutions will enable you to access and use unlimited music on Instagram.
Method #1: Change Your Account Profile
One of the quick fixes many users have proved to work is switching the profile accounts.
Business accounts have limited music issues, and one can change to a personal or creator account to access unlimited music.
Moreover, if you shift to a creator account, you will still access most of the features accessed on the business account.
To achieve this, follow the steps below:
While on Instagram, navigate to your profile.
Tap on the menu icon and select "Settings."
Tap on "Account."
Go to the bottom of the screen and tap "Switch account type."
Once you have switched to a creator or personal account, log out of the application.
Log back into your account and try accessing music.
If you realize that Instagram music is still limited, you may need to reinstall the application once you have switched to a different account.
Method #2: Save Your Music
If changing your account does not help you access exciting music, you may consider saving music on Instagram.
When you find interesting music from someone's reel, you can save it and use it to create your reels.
You can save music from people's reels by:
Finding a suitable reel with exciting music.
Tap on the song title. The title is located near the bottom of the reel video.
Tap on the save icon.
You will discover that you have some music saved on Instagram and can use it when creating your stories or reels.
Method #3: Customize Your Page
This is another trick that other users have found helpful when they want to access more exciting music.
This method ensures your page category is set to something that doesn't sound like business.
You can achieve that by following the steps below:
Launch Instagram and go to your profile.
Tap the "Edit profile" option.
Go to "Profile information" and change the category to "Just for fun."
Confirm if there is more music.
After customizing your page, give it a few hours before you check if some exciting music has been updated.
Conclusion
Music has been proven to help people grow their Instagram followers when used on reels.
Instagram business accounts may disappoint you when you realize the interesting music you used to access is no longer available, leaving you with weird music that cannot boost your mood.
Worry no more because you can access more music, as explained by this guide.
Frequently Asked Questions
Why is Instagram showing weird music?
Instagram business accounts have been limited from accessing more music because of copyright issues. The copyrights limit businesses from making a profit directly or indirectly using some music. Also, other countries prevent business accounts from using some songs, making them not appear on Instagram.
How do I access more music on Instagram?
The easiest trick to accessing more music on Instagram is changing your account to the creator profile. The creator account offers the same features as the business account and more music.