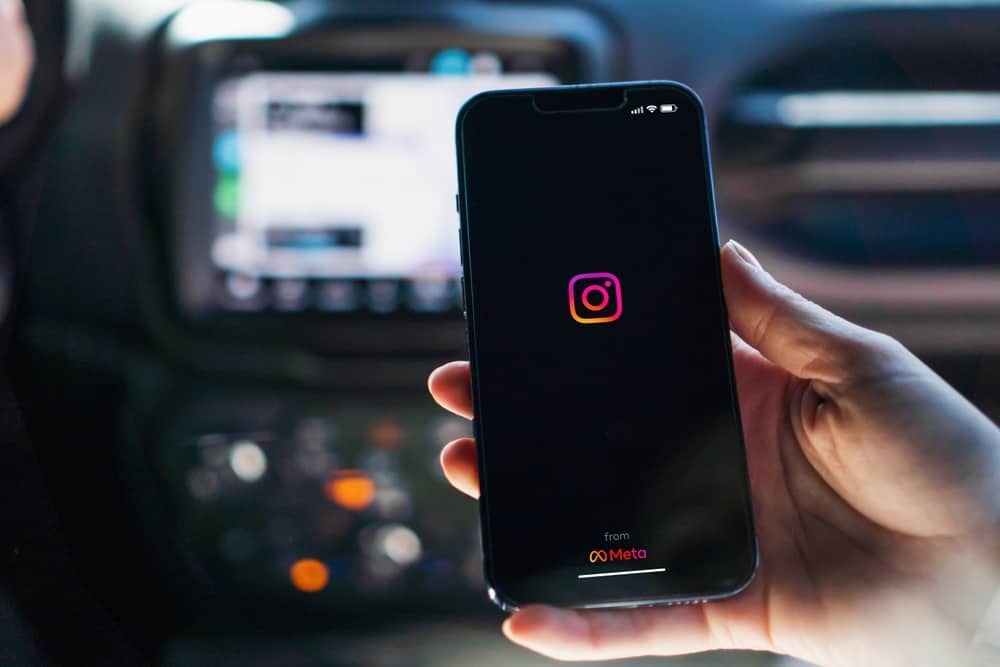 The messaging feature on Instagram is famous for connecting with friends. Instagram has ensured it helps its users more by improving the messaging feature with "Vanish mode".
Vanish mode was introduced in 2020, making confidential chatting better.
If you don't understand what vanish mode is on Instagram or how to use it, continue reading this guide.
Vanish mode is an advanced messaging feature that lets messages disappear from a given chat after viewing them. Some messages are private and need not be shared. You turn on vanish mode when you need to tell somebody a message of such magnitude. After the person has read the messages and leaves the chat screen, the message will disappear as if you had never sent them.
Vanish mode is an important feature that everybody should use when they want to share confidential messages. If you have recently heard about the feature and don't know how it works, this guide is what you need. It has explained what vanish mode is on Instagram, its importance, and how to use Vanish mode and turn it off. 
What Is Instagram's "Vanish Mode"?
Sometimes, when you send someone a message, high chances are they will retain the message as long as their phones are functioning.
Nowadays, with devices having huge storage spaces, it is hard to find someone deleting messages.
What happens when you wish to share information that you don't want to be in someone's hands for long?
Instagram considered the need to share sensitive information that cannot be forwarded to other people and introduced the "vanish mode" feature.
With vanish mode, users can send each other messages, and the messages will disappear after they are viewed, and one leaves the chat screen.
Since 2020, when the vanish mode was introduced, Instagram users can share sensitive information and be sure it can not be copied or forwarded to others. However, it is important to use the feature when you trust somebody because a person can still take a screenshot of the message screen before it disappears using another device.
The vanish mode notifies the sender when their message has been screenshot, and you can take any precaution when that happens, like reporting that account. Moreover, the feature is only used between two people, meaning you cannot use it in Instagram groups.
Why Is Instagram "Vanish Mode" Important for Users?
Vanish mode comes in handy when you wish to share sensitive information that you won't want to be forwarded to other people.
When you use the feature, there are few chances of the information getting leaked because once a person leaves the chat, the information disappears.
When you are worried about the safety and privacy of the messages you share, it is important to use this feature. That way, the receiver will have only one chance to read the messages, and no other person can access them later.
How To Use Instagram Vanish Mode
The Instagram vanish mode is available for all users, but before you use it, there are certain conditions you must meet.
First, you must follow each other on Instagram to use vanish mode. Moreover, you have to enable the feature manually, as explained below:
Go to your Instagram account and log in.
Tap on the messenger icon to open messages.
Go to the chat, where you want to use vanish mode.
Swipe the chat screen from the bottom upwards until you see the "Release to turn on Vanish Mode" message.
Once you release your finger, vanish mode will be enabled, and your screen will be black. You will see a notification that you turned on Vanish mode.
It is essential to note that you can only use this feature when your Instagram is up to date. Otherwise, you must update it first.
How To Turn Off Instagram Vanish Mode
Turning off vanish mode is as simple as you turning it on.
The following steps will help you disable the feature:
While on the chat screen, where you enabled vanish mode, swipe the screen upwards like you did when enabling the vanish mode.
Once you release your finger, you will turn off vanish mode.
Conclusion
Instagram is a great platform that has made communications easy.
With the introduction of vanish mode, users are free to share sensitive information without worrying the messages will be copied and shared with other users.
If you still don't know how to use the vanish mode on Instagram or don't know what it is, read this guide!
Frequently Asked Questions
Why can't I send someone messages using "Vanish Mode"?
Instagram only enables users to send messages when they follow each other on the platform. If you follow the person and the person doesn't follow you back, the feature will not work until you both follow each other. Instagram took this measure to ensure only people you know can send messages on vanish mode.
What is Instagram's "Vanish Mode"?
Instagram's vanish mode enables Instagram users to send disappearing messages to each other. You can share pictures, text, or videos, but once you leave the chat screen, the messages will disappear automatically.