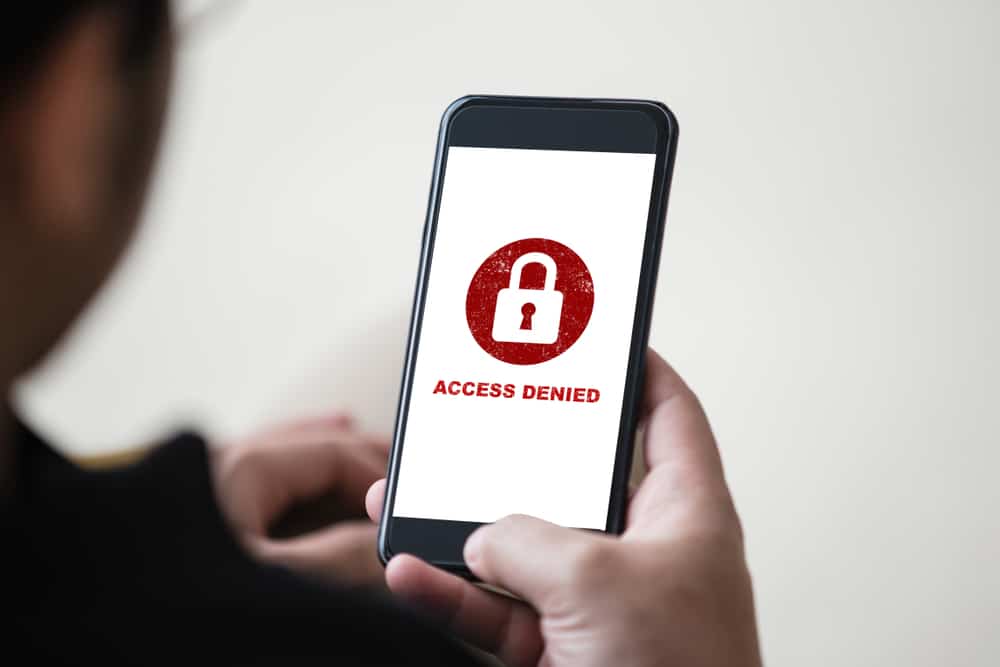 For a long time, it has been debated how social media apps keep track of our activity because we often feel that many social media apps are invading our privacy.
When it was investigated, it was proved that they kept a check on our activity and had indefinite access to our data, including our camera roll.
This is something you must be aware of. 
So, how can you deny Facebook access to your photos?
The best solution to cater to Facebook's Access to our photos or camera roll is to deny Facebook access to our photos. You can directly deny access to the photos from the settings in IOS and Android.
On an iPhone: Settings > "Privacy" > "Photos" > "Facebook" > "None."
On an Android Device: Settings > "Privacy" > "Permission manager" > "Filed and media" > Facebook > "Don't Allow."
Here we will talk about the permissions to Facebook and all related information. Furthermore, we will simplify the procedure for you to easily take care of your privacy.
Why Does Facebook Have Access to Camera Roll
When you first install Facebook, it will ask for permission to access your photos. However, many users don't read these notifications carefully and grant access without realizing it.
If you're using Facebook on your cell phone or computer, there's a good chance it already has access to your photos.
If this bothers you, changing the permissions is a simple process. Just follow the steps written below, and you'll have everything taken care of in no time.
Turn Off Facebook's Access to Photos on Android
Turning off the permissions in Android is different than on iPhone.
But don't worry; we have described the method for both.
Listed below are five easy steps that you can follow to solve your problem if you're an Android user:
Go to the Settings app.
Select "Applications and Permissions."
Choose "App manager."
Scroll down and tap on "Facebook."
Tap on "Permissions."
Tap on "Storage."
Tap on "Deny" to turn off access.
Now, Facebook will no longer have access to your photos. If you ever want to grant the app permission again, follow these steps and toggle the switch back on.
Stop Facebook's Access to Photos on iPhone
Follow these steps:
Open the Settings app on your iPhone or iPad.
Scroll down and tap on "Privacy & Security."
Tap on "Photos."
Select "Facebook."
Select the appropriate option for your privacy needs.
Why Does Facebook Need Access To Photos? 
Facebook takes some permissions from its user when you download it fresh from the app store.
Most users never bother checking what Facebook is asking. Don't worry. You were not alone in this. I, too, taped all the prompts Facebook sent.
This allows Facebook to save photos to your gallery when you download something from Facebook, such as photos.
This also allows Facebook to show you your data from the gallery when you are about to post something on your wall or messenger.
But the question arises, is it safe to allow access to Facebook? 
Yes, it is completely safe to allow access to photos on Facebook, or at least Facebook claims it to be safe. However, it can use your microphone and camera without your permission.
As you know, we always want to provide the best recommendations. Hence, we recommend you check and read all the prompts on your screen before tapping to understand what you are getting into. Never tap until you have read all instructions. This is the only safe way to keep yourself protected.
What Can Happen if You Deny Access?
You can keep using Facebook, but it will not get saved to your gallery once you are about to download something.
Similarly, when you want to upload something, Facebook won't be able to show you your gallery.
If this bothers you, you can always give access from your settings. 
Conclusion
It is not difficult to deny Facebook access to your gallery.
Just follow the steps given above, and you are good to go. 
FAQs
How do I make my photos private on Facebook using Android?
Tap on the upper right corner of Facebook, and tap your name. Scroll down to Photos.
Tap the album for which you want to adjust the privacy settings. Choose 'edit' and tap the audience to specify who may view your album. Here you can select who you want to share your media with.
How to stop your phone from syncing photographs to Facebook?
Photo syncing was a service that backed up images from your phone to a private folder on Facebook. Although only you could view them, many people thought this feature was unsafe. Private photo synchronization was deactivated long ago, and Facebook no longer supported storage for these backup folders.