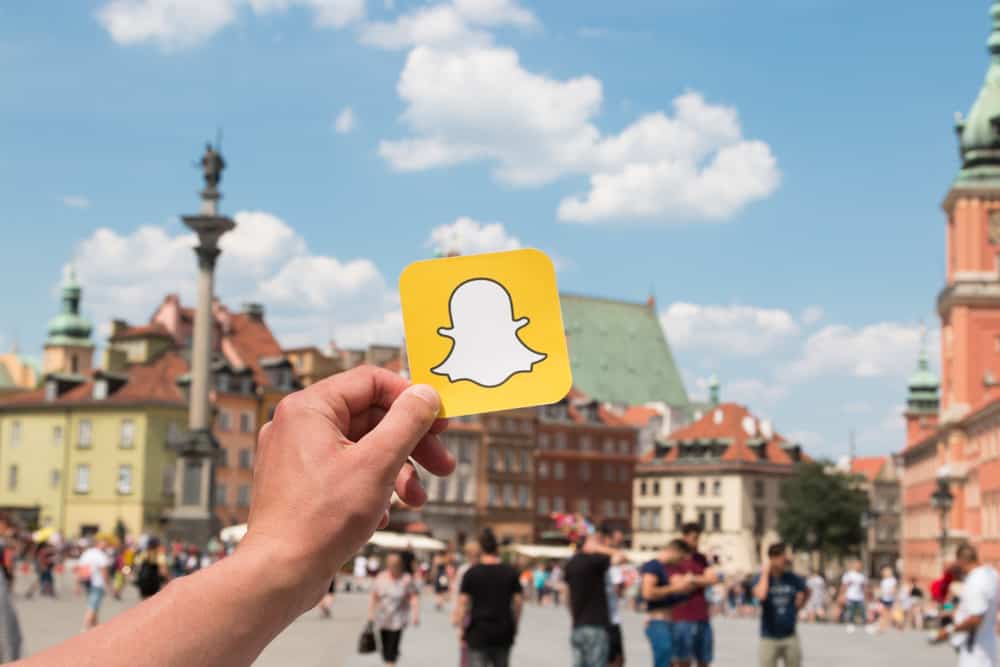 Add lots of authentic and engaging Snapchat stories to get more friends. You'll need to submit a brilliant and funny story in the morning and follow it up with little chunks of raw and fun updates. Sound overwhelming?
No, it's not.
There are multiple ways to upload photos to your Snapchat stories. You can do it directly from your gallery using third-party apps. You can also move an image to Memories (Snapchat folder) and upload it. Alternatively, use the Snapchat camera.
Here is a quick guide to uploading a photo to your Snapchat story. So, let's get into it.
Using Memories and Camera Roll
Snapchat memories is a Snapchat tool that allows users to import and save videos or photos onto Snapchat. You can use it to create great Snapchat stories.
So, how do you upload a photo saved or imported to Memories onto Snapchat stories?  
It's easy. Start by accessing Memories:
Launch the Snapchat app and log in.
Tap the gallery icon next to the big circle icon at the bottom.
A new screen will appear. That's the Memories.
Tap the "Camera Roll."
The "Camera Roll" lets you access photos or videos on your phone's gallery.
You'll need to grant Snapchat permission to access your phone's storage if the Camera Roll option is not showing any photos.
Use either of the following methods.
Method #1: From Snapchat Settings
Tap your profile icon in the top left corner.
Open settings.
Select "Manage."
Choose "Permissions."
Select the "Tap to enable" option next to the "Camera" option.
Method #2: From Phone Settings
Alternatively, you can do it directly from your phone.
On Android Device
Go to Settings on your phone.
Select "Apps & Notification."
Scroll down and tap "Snapchat."
A menu will appear. Go to "permissions."
Check if the "Camera" option is on. If not, switch it on.
On an iPhone
Go to Settings.
Scroll down to "Snapchat."
Turn on the "Camera" option.
Adding Photos From Camera Roll
Return to Camera Roll and choose a photo you'd wish to add to Snapchat stories.
If you want to modify or edit the photo, click the edit button in the bottom left corner.
Click the story button next to the upload button in the bottom left corner.
Tap "Add" to add the photo to your Snapchat stories.
You can also send the photo separately to your Snapchat friends by tapping the "Send to" button and choosing the friends.
Using Phone Gallery
You'll need a third-party app to directly upload a photo from your phone gallery to Snapchat stories. An example of a third-party app you can use is Casper. It's a good app if you're using an android phone. But remember, it's a third-party app not authorized by Snapchat. Also, Snapchat prohibits logging in to your Snapchat account via third-party apps. So, Snapchat may suspend your account.
Follow these steps
Download and install the app. Since it's an apk file, you'll have to allow your device to install apps from unknown sources.
After installing it, you need to log out of your Snapchat account (Profile Icon > Settings > Log out).
Go back and log in to Casper using your Snapchat details. (Launch app > enter Snapchat Username > Snapchat Password > Log in).
Upload a photo from your gallery by tapping the "Choose from Gallery" option.
Use the app to edit the photo. You can add filters, texts, or stickers to your image.
Tap the send button to add the photo to your Snapchat Stories.
Log out of Casper and log in to your Snapchat account to check whether your Snapchat story is updated.
Using Snap's Built-in Camera
Take a Photo Using Snapchat Built-in Camera and Add to Snapchat Story.
Here is how to do it:
Tap on the Snapchat app to start the app.
Tap the circle icon at the bottom to take the photo. If you want a selfie, you'll have to switch it to a front-facing camera first. Click the button in the top right corner to reverse the camera.
Edit the photo using the built-in editing options.
Click the story button next to the download button in the bottom left corner.
Click "Add" to add the snap to your Snapchat stories.
In case you dislike the photo, you can delete it. Click the "x" button.
Wrapping Up
Adding a photo to a Snapchat story is as simple as that. Use any of the methods above. They're easy to follow. If you found any of these methods helpful, please share them with your friends and family.
And with that, we've come to the end of the article. Stay connected with your friends on Snapchat by adding more photos and videos to Snapchat Story.