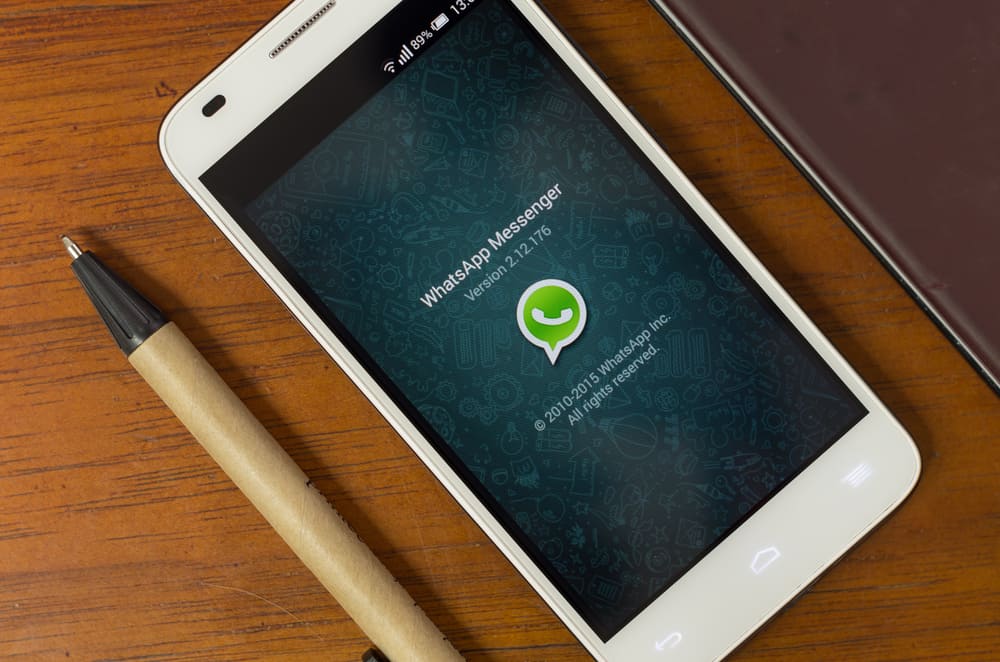 Monitoring someone on WhatsApp sounds very illegal and even unethical, but not all people have malicious intentions in their hearts. Sometimes, it is the desperate move of parents who worry about their children's online activity or a spouse who wants to know if their partner is cheating.
So, if you want to figure out if your child is the victim of online grooming on WhatsApp or track messages of your spouse or even an employee whom you suspect is giving away the company's information to outsiders, we can help you.
The first way is to use WhatsApp web. Get access to the mobile phone of your target and link their device to your computer on WhatsApp web. This will make their WhatsApp data viewable to you on your computer. The second approach is to use any spy software. Beware, most of these tools, despite their claims, do not work. We recommend going for mSpy.
We do not appreciate anyone spying on other people and invading privacy, but if you are desperate to look into matters of your child, spouse, or even employee exploiting you, try our methods. Keep reading to learn more!
Why Do People Want To Spy on Others on WhatsApp?
Spying or monitoring someone on WhatsApp or other platforms is totally illegal and unethical. It is imperative to always respect others' privacy and not invade the personal space of anyone, even if it is online.
Before continuing, let's cover the intentions of people trying to spy on others from another perspective.
We all know that the internet is not a safe place for kids, as they are always bombarded with every kind of content. Having kids at this time is nothing less than a challenge that requires caution at every step. All parents want to protect their children from predators lurking in internet dorms.
Such predators aim to manipulate and groom children online to exploit them sexually. For all this, they talk to kids and gather data to blackmail them.
So, as the parent of a child, you would want to keep an eye on your children's online activity, especially on messaging platforms like WhatsApp.
Similarly, you know your spouse is cheating on you. So, you want to gather enough data to act on your impulse. You know this data can gather if you track their WhatsApp.
Moreover, sometimes companies worry their employees are giving away sensitive information to an outsider, so they need just enough evidence to take action.
All these reasons can be legitimate reasons. Regardless, tracking someone on WhatsApp is not ok, but if you are that desperate, you can try our methods.
We do not condone online spying or tracking people for malicious purposes. We strongly condemn people and activities that sole purpose is to manipulate and exploit people by using their private data.
How To Track WhatsApp Activity
There are two tools that you can employ to monitor anyone's WhatsApp activity. Let's learn more about them.
Both of the tools we discussed here work if you have at least a one-time access to the target phone and WhatsApp thereof. Besides, WhatsApp is very private and protects users' privacy through its end-to-end encryption of messages.
Method #1: WhatsApp Web
WhatsApp web is the web version of the WhatsApp mobile app. Here, users can scan a QR code to link their WhatsApp app on their devices to their computers. With this, you can access your WhatsApp account on your computer and view and send messages, audio calls, pictures, documents, and others.
So, one way to view your target WhatsApp account info is to link their WhatsApp to your computer. For this, you need to access their phone at least one time to establish the link, sometimes, you need more. Once you have it, then quickly follow the steps below.
Open WhatsApp web on the browser on a computer.
Now, open your WhatsApp app, and tap the three-dot icon.
Tap on "Linked Device", then "Link a Device".
Now, scan the QR code on your computer screen with your mobile phone camera.
Once done, the target phone is linked to your computer. You can view the messages and call they made on WhatsApp.
You need to get the target phone to establish the link between your computer and their WhatsApp mobile app every time it is unlinked. 
Method #2: WhatsApp Spy Tools
There are tons of spy tools and software on the internet. The problem is that most of them do not work despite the claims. Some might even do more damage than benefit.
Here, we recommend using the popular spy tool mSpy. It is easy to use and can fetch the desired results. Besides, it works well with iOS and Android devices. Another plus to its resume is that you can monitor anyone's activity on WhatsApp remotely with discretion.
Besides WhatsApp, there are other apps you can track, like Snapchat, browser history, call logs, text messages, and even track location. You need to buy a mSpy plan to enable it to work. To use mSpy, follow the steps below.
Navigate to the mSpy website.
Choose your plan and register.
Select the type of device you want to spy on; Android or iOS.
Now, follow the on-screen instructions to configure mSpy.
Here, you need physical access to the target device for the initial setup and download of mSpy on the target phone.
After mSpy is set up on the target phone, navigate to your mSpy dashboard and select "WhatsApp" from the left panel.
Select any conversation to open and view it.
The mSpy download requires a little work. So, you can check this tutorial to learn how to set up mSpy on a target Android phone. You can also try ClevGuard and SpyBubble to monitor the WhatsApp activity of anyone.
Conclusion
We cannot stress enough that we do not encourage people to invade other people's privacy by monitoring their WhatsApp or other private data.
This article is to help those genuinely concerned for their loved ones' well-being online or who want to dump deceiving spouses, partners, or even employees. So, try our methods and protect your loved ones from prowling online predators or yourself from scheming people.