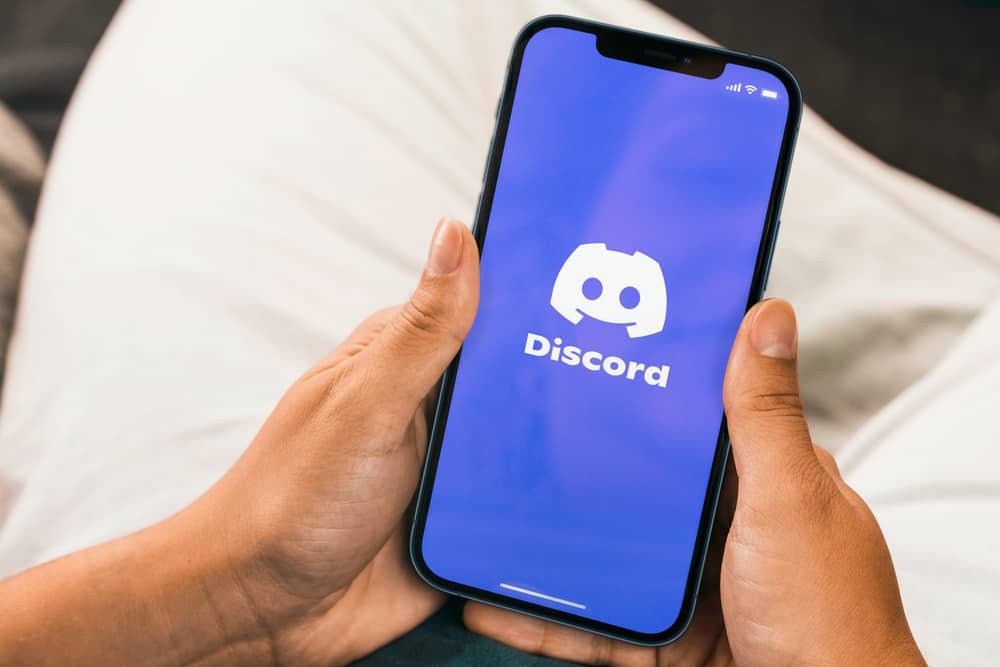 Back in 2015, upon the launch of Discord, the creators had no specific target audiences in mind. It was all coincidence or sheer luck that this platform caught the attention of gamers when it surfaced on gaming Subreddits.
From being the chatting platform for gamers to everyone today, Discord has come a long way. Many things contributed to its growing success, and bots are one of them.
Discord offers special AI-driven tools, called bots, to automate various users' tasks. These can perform moderation tasks, play music, games, and other trivial to significant works. One such bot is the Bleed bot. If you want to learn how to add the Bleed bot to your server, then you are at the right place.
First, you have to join the Bleed bot server. After that, buy the Bleed bot via a monthly subscription for $10 or a one-time payment of $30. Once you have purchased the ticket, you can invite the Bleed bot to your server and authorize it by allowing permissions to perform the tasks you want.
If you want to learn how to add the Bleed bot on Discord, this article explains the whole process in detail. Follow our guide step-by-step and invite the Bleed bot to your server. 
What's & How's of the Bleed Bot
With around 150 monthly active users on Discord, this platform for gamers has certainly made non-gamers fans. This VoIP and chatting platform enables users to round up all like-minded people with common interests in communities, called servers, to interact and have loads of fun.
Discord is a simple platform with an easy-to-use interface. What makes things, even more, fun and convenient for users is the bots. Bots on Discord are AI-driven tools that automate various users' tasks to save time and make the whole experience more engaging. To use any bot, you have to invite that bot to your server.
How To Add Bleed Bot
Like any other bot on Discord, the Bleed bot also has many functionalities to perform to automate various tasks for users and create a wholesome experience. You can connect your Last.fm account with the Bleed bot and share the songs you are listening to (based on your Last.fm library) via dedicated commands.
Furthermore, the Bleed bot can perform various moderation roles – sending welcome and goodbye messages, banning, kicking, jailing, or warning any member, blacklisting channels, reaction roles, and many others. Similarly, you can stream any Twitter account and Subreddit with the Bleed bot.
Follow the steps to become a member of the Bleed bot Discord server.
Open the Bleed Bot webpage on your browser.
Click on "Discord" from the options at the center of the screen.
A new tab will open with the button "Accept Invite," press it.
Wait for the loading process and click "Continue to Discord."
After all, this, purchase Bleed to invite the Bleed bot to your server. You can buy the Bleed bot for a $10 per month fee per server or a one-time payment of $30.
Go to the Bleed bot server and tap on the "Buy" text channel to buy the Bleed bot. Click on "Open a Ticket" to purchase. You can pay via Bitcoin, Paypal, Ethereum, Venmo, and Cash App. This amount is non-refundable.
After making payment, you can invite the Bleed bot to your server. To be fair, you can invite it before buying, but you can't use it.
Open the Bleed bot invite page on your browser.
Choose the right server and hit "Continue."
Click "Authorize." Note that you must give Bleed bot the administrator role permission to operate on your server completely.
After finishing the captcha, the bot will be added to your server. You can find Bleed bot commands here.
Good To Know
The Bleed server also has a monthly server subscription.
You can even buy a monthly subscription to become a donator and enjoy the perks. The monthly subscriptions start from $4.99/ month for Bronze – Tier 1, $9.99/month for Tier 2 – Silver, and $24.99/month for Gold – Tier 3.
With these subscriptions, you can support and contribute to the Bleed bot server and enjoy added benefits.
Final Thoughts
This article explained how to add the Bleed bot on your server to enjoy your Ask.fm playlist, stream Twitter or Reddit, or perform various moderation roles.
Follow these steps, and enjoy using this one of the most interesting bots to make your Discord experience even more wholesome.