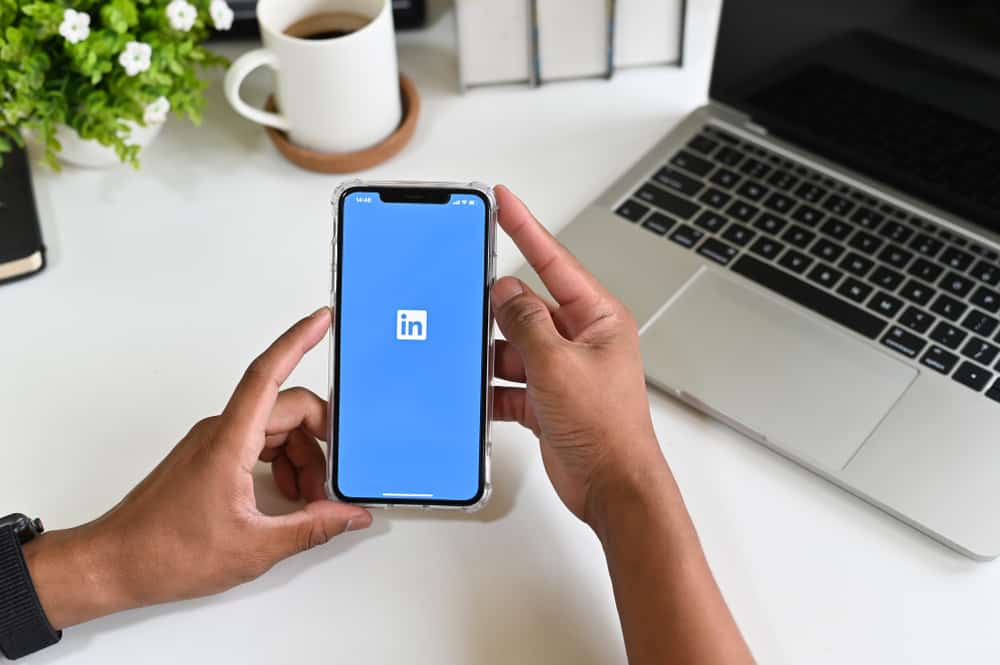 LinkedIn is a social media for the professional space.
LinkedIn not only provides the business world with social media for workspaces but also a platform for companies to hire talents and vice versa.
This popular social media comes with a boatload of features, and the best advantage you can take here is the connections feature.
Your connections can add to your popularity and attract better opportunities.
LinkedIn also allows you to see mutual connections.
But how to go about it?
You can see mutual connections on LinkedIn from the user's profile. Click on their round profile picture to go to a user's profile. Once on their profile, look for "Mutual Connections" under their bio and the number of connections. You can see the name of two mutual connections right there. However, click the "Mutual Connection" section for the complete list.
Learning to operate LinkedIn could be intimidating, with all the sophisticated features and navigation quite different from traditional social media. This article will teach you how to see a mutual connection on LinkedIn.
Importance of LinkedIn Connections
LinkedIn connections are the basis of how the platform operates. Building connections here is like gathering points; only this keeps you popular and posted.
Having a sound base of LinkedIn connections can help you build a reputation on this platform and give you an edge over other accounts.
Linked has about 850 million users on its platform, and finding connections with similar interests is relatively easy here.
LinkedIn helps you portray your entire professional life through your profile. It suggests profiles with similar fields of occupation and interest for you to add to your connections list.
Growing connections with people from your field can help you expand your knowledge base about the profession and your work.
They may also present you with better opportunities by alerting you about vacancies at their organizations or vice versa.
Steps To See Mutual Connections on LinkedIn
LinkedIn can be helpful; you can make an excellent CV for yourself on the social media platform. With many people connecting from a similar field, you're bound to find mutual connections on some of your connections' profiles.
If you've stumbled upon a profile with too many mutual connections and are wondering who they are, this is how you find out:
Open the LinkedIn app.
Tap on "My Network."
Search for the user whose mutual contacts you want to see.
Tap on the profile picture of the user.
On their profile, tap on the mutual connection section under their intro.
The menu that will appear after will list all your mutual connections with the user. You can then click on the mutual connections profile pictures to go to their profiles and, similarly, check out the mutuals you have with them.
How To Send Connection Requests to Someone on LinkedIn
To send connection requests to someone on LinkedIn means that you want to be an online friend with them. You can see what they've written on their profile and what they post on their feed.
They will, too, see your activities and will be able to leave their reactions to your posts. You can also converse through texts in LinkedIn's DMs.
You can navigate to their wall to see what they've been up to in their professional life, which educational institutions they attended, and much more.
This helps you attain a better understanding of the professional journey of your peers and assess your own.
If you want to learn how to send a connection request to someone on LinkedIn, follow these steps:
Go to the LinkedIn app and log in.
Look for the account by typing their username in the search box. Or find an account in the recommended section on the "My Network" tab.
Tap on their profile pictures to land on their profile.
Tap on the "Connect" button.
After you click "Connect," you will send a connection request to the user. The connection will only happen if they accept.
It's pretty straightforward to add new connections from the existing ones. Just go to their profiles and click on the [number] connections under their intros. Find a profile you want to connect to from the list and click on the profile picture. Once on their profile, click on the Connect option.
Conclusion
Being on LinkedIn is professionally lucrative and offers you an inclusive experience in the corporate.
However, if you don't know your way around the app, you can miss out on many things the platform has to offer.
The steps in this article can assist you in seeing the mutual connections on the platform efficiently.