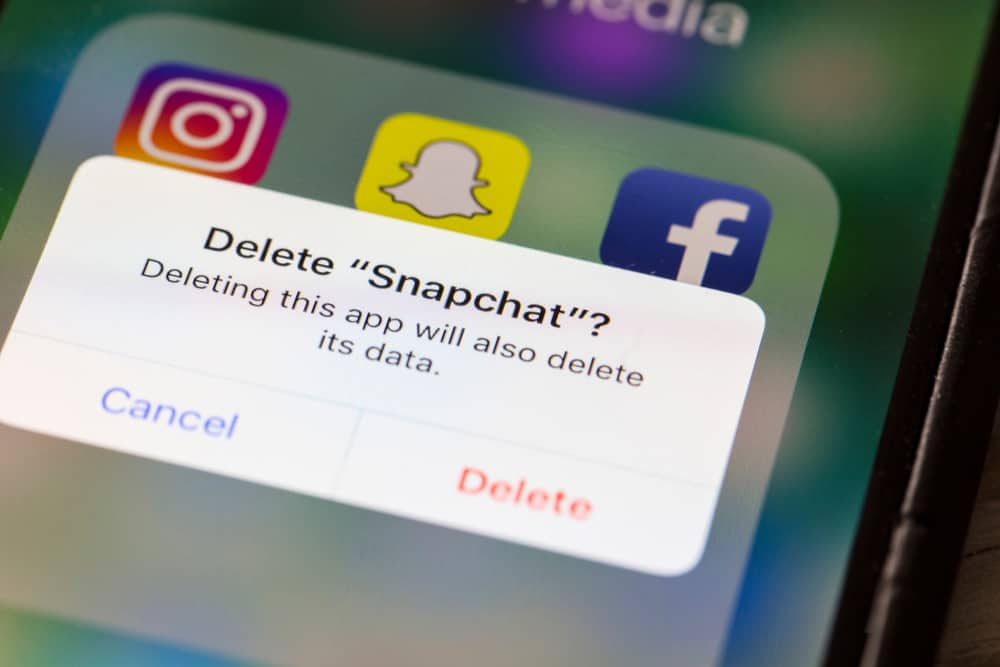 With millions of daily active users on Snapchat, it begs the question of "how safe is Snapchat?"
The platform has many young users, and as a parent, you may get concerned about your kid's safety on the platform.
Besides, as a regular user, you may get curious to know whether you are safe sharing messages or snaps on the platform and unless you understand how Snapchat works, you may remain in the dark on how safe Snapchat is.
The safety concern on Snapchat is guaranteed by various factors, such as the disappearing content, curated content, less messaging from unknown users, and Snapchat's privacy feature. Nonetheless, that doesn't offer you the much-needed security. Still, Snapchat recommends various tips to help boost your safety on the platform, including changing who views your story, locates you on Snap Map, etc.
Today's guide dives deep into discussing how safe Snapchat is. We will understand how Snapchat works, the security features it offers, and its safety concerns, and conclude by discussing tips on how you can stay safe on Snapchat. Sounds good? Let's dive in!
How Does Snapchat Work?
Snapchat is a messaging app that acts more like a photo booth by allowing users to capture videos or pictures instantly and add multiple fun filters to spice the fun. The best part about it is that you can use different options for editing your pictures, including adding text, changing voice, adding background, etc.
As a messaging app, Snapchat allows you to chat with your Snapchat friends. While at it, Snapchat doesn't keep chat history, and anything shared between Snapchat friends gets deleted after 24 hours.
To create a Snapchat account, you must add your date of birth and create a password and username that you will use for your account. However, Snapchat doesn't verify the age of the person creating an account; anyone can fake their date of birth and create an account.
How Safe is Snapchat?
Data is sensitive, and when wrongly handled, it can cause serious consequences.
How does Snapchat handle users' data? On Snapchat, your data includes the snaps and messages you share.
Let's see some features offered by Snapchat that help guarantee your safety while using the platform.
Curated Content
Snapchat has the "Discover" feature, allowing you to interact with content from publishers and others. Also, it has the "Spotlight" feature that shows short viral videos based on an algorithm.
The good thing is that what content you interact with is curated based on your interest. Your kids are safe using the platform and will only view content that relates to their interests.
Disappearing Snaps
This is the famous feature offered by Snapchat and which attracts many users.
Snapchat users feel safer knowing that whatever snap they send, erotic, illegal, etc., will disappear after 24 hours.
The feature allows them to comfortably share sensitive snaps as they feel safe on Snapchat, and no one can react to the snap like on other platforms.
Less Contact with Strangers
For someone to message you on Snapchat, they must have your username or phone number.
Moreover, you can change your privacy settings and only allow people you are friends with to send you snaps.
That way, you are guaranteed you are safe from spam and unnecessary or unknown messages.
Location Privacy
Snapchat has the Snap Map, which displays your active location or the last known location.
While this is great at keeping a tab on your friends, you can change its settings if that assures you of your safety.
Here's the kicker, you can modify the Snap Map settings and decide who should see your location and who can access you on Snap Map.
"My Story" Privacy
Another safety feature is how Snapchat allows users to customize who can see their Snapchat stories.
By default, anyone who is your friend on Snapchat can access what you post.
However, you have the freedom of choosing who should and shouldn't view what you post. That way, you can stay safe from unhealthy comments or critiques on your post.
Screenshot Notification
Snaps that you share with friends disappear after 24 hours.
When someone takes a screenshot of the snap, you will get notified. Besides, when someone screenshots your Snapchat story, it triggers a notification.
That way, you can know when someone screenshots your snaps and question why they did so.
Snapchat Safety Concerns
We've seen the various safety features that Snapchat offers, but it still begs the question, "Is Snapchat fully safe?"
There are multiple concerns people raise. For instance, the screenshot feature is meant to notify you when someone captures a screenshot of your snaps, but that doesn't stop them from doing so, and neither does it delete the captured screenshot from their device.
Still, someone can use another phone to capture an image of the snaps you've sent them.
With this trick, you won't know when they save the snaps to use for later reference. The bottom line is that your snaps are never safe 100%, and you need to think before you share when using Snapchat.
Other Tips to Staying Safe on Snapchat
Staying safe on Snapchat mostly depends on what you do to guarantee your safety.
Below are the various things to consider when strengthening your safety on Snapchat:
Use a strong password, and don't share it with anyone.
Adjust your privacy settings to control who sees your location, who can send you snaps, and who views your Snapchat story.
Enable two-factor authentication.
Adjust your location settings on Snap Map and share it with specific people.
The four tips help add to your safety measures on Snapchat.
Conclusion
Safety is vital on all platforms, including Snapchat.
This guide has answered how safe Snapchat is by discussing its privacy features and concerns and offering tips to stay safe on Snapchat.