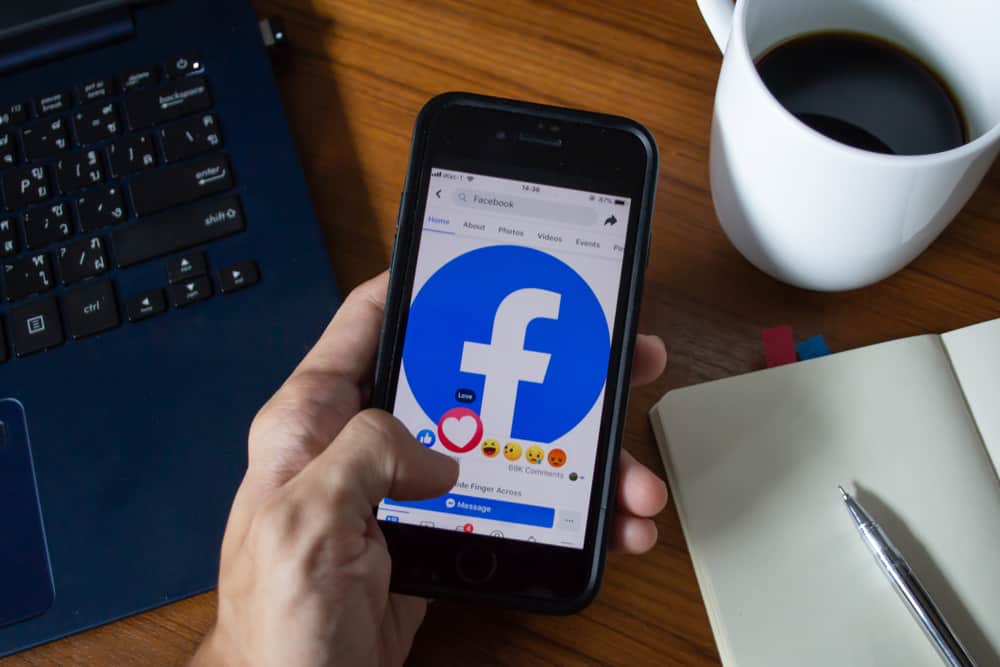 Social media accounts need to be refreshed from time to time so that the app displays new and up-to-date content. Facebook refresh is usually an automatic process initiated by a meta-refresh HTML tag embedded in the page's source code.
Sometimes the automatic refresh might not cut it, requiring you to refresh Facebook manually.
You can refresh Facebook by pressing the refresh button or manually scrolling down on the homepage. If you want a complete refresh, you can also achieve this by clearing the cache from your storage and cache settings on your mobile phone!
There are multiple ways to refresh the Facebook app. The option to refresh social media applications is not something new. It's available on almost all apps and electronic devices. The refresh button is needed to enhance the app's performance and provide a better, more up-to-date user experience. 
How To Refresh Facebook Manually?
The easiest way to refresh your Facebook app is to do it manually, with just a scroll!
Open the Facebook app and make sure you are logged in.
Tap anywhere on the screen. Then, hold and drag downwards.
You will see a small loading icon that indicates that the page is getting refreshed. 
It's that simple!
Clear Your Device's Cache for a Complete Refresh
Another way to refresh Facebook is to clear the App's cache or data. 
Clearing the cache is beneficial for several reasons. It protects your personal information and helps applications run smoothly after deleting excess data. 
Clearing Cache on an Android Device
Go to the Settings app on your phone.  
Scroll down and open the "Applications and Permissions."
Click on "App Manager."
Select "Facebook."
Tap on "Internal Storage."
Select "Clear cache."
This will refresh your Facebook app by removing temporary files. Enjoy!
Clearing Cache on an iPhone
Here's what you need to do to clear the cache on your iPhone:
Launch the Facebook app and make sure you are logged in.
Tap the three stacked lines in the bottom right corner.
Scroll down and tap "Settings & Privacy."
In the drop-down menu that appears, select "Settings."
Scroll until you find the "Browser" option, then tap it. 
Click on "Clear" in the "Browsing data" section. This will clear your in-app browser cache. 
Clearing your cache will not harm your user account data, photos, or posts. It will just require you to log in again. However, this still leaves the rest of the data in your Facebook app. To get rid of all the data in your Facebook app and pull an entire refresh of Facebook, you will need to delete the App and reinstall it from the app store. 
Why Is My Facebook App Not Refreshing?
Your Facebook app might not be refreshing for several reasons. 
One reason might be that you have blocked Facebook from sending you updates. To check if this is the case, go to your phone's Settings and check for Facebook listed under "Blocked Apps." Click on it and unblock it to keep receiving updates. 
Another reason your app is not refreshing could be that Facebook servers are down. The only thing to do in this situation is to wait and try again later, and the problem will be resolved! You can check Downdetector for possible issues on Facebook servers.
Why Do I Need To Refresh Facebook?
Refreshing your apps allows you to see recent content updates on the app without opening or closing the app or having to wait long periods. With so much content being produced every second, refreshing remains a great way to get updates on the go as soon as the content is posted.
If you have been a Facebook user for a long time, clearing your cache is the best way to refresh your app. This will delete all temporary files to avoid any hiccups in your usage. 
Endnote
Refreshing your Facebook page allows you to browse through your feed effortlessly without long unnecessary lags and keeps you updated on all recent happenings.
Refresh is also helpful if Facebook has changed the web page and you want to see those changes in effect immediately. With just a few simple steps, you can ensure the smooth running of your Facebook account. 
FAQs 
What does Facebook refresh mean?
Refreshing your Facebook app means updating your Facebook newsfeed with the latest posts from the pages you follow and recent posts from your friends. 
Can you stop Facebook from refreshing itself?
Unfortunately, there is no way to stop Facebook from refreshing itself. The automatic refresh is an in-built feature of the App. 
What does a refresh button look like?
The refresh button is an arrow pointing downwards, typically orange or blue, used to refresh web pages or applications.