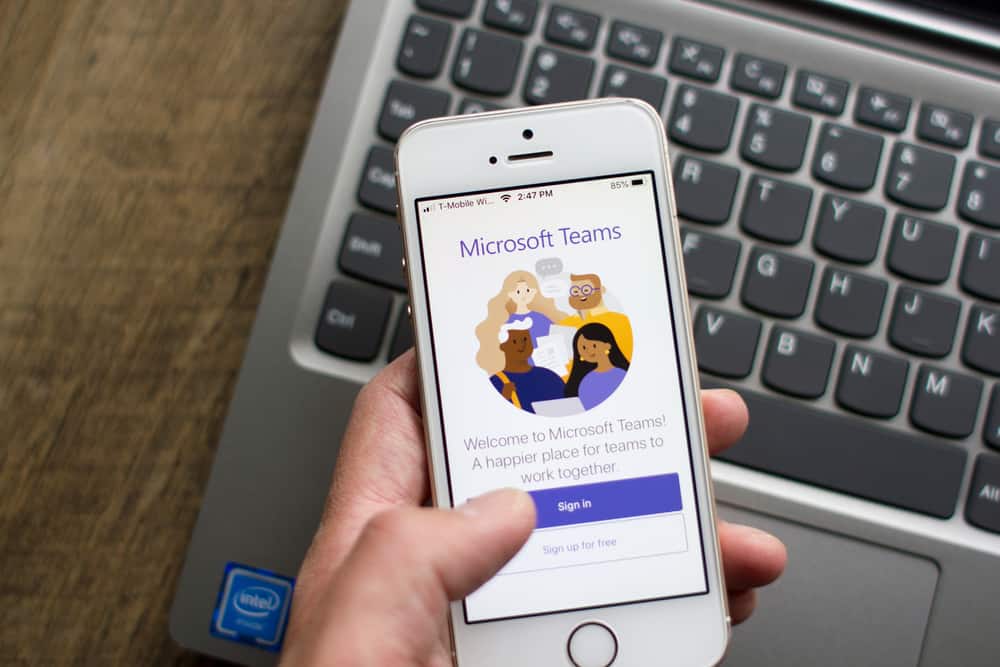 In an era when remote working is a new norm, Microsoft Teams emerged as one of the most effective information-sharing platforms for businesses. Microsoft Teams offers various cloud-based collaborative tools to enhance the productivity of an organization.
Microsoft Teams allows you to create three kinds of teams based on your preferences; private, public, and even org-wide. Now the question is, are these private teams as confidential as we think they are? What about your private chats? Can your employer view them?
Private teams are utterly confidential, and you can share your sensitive information with specific people you add. Microsoft Teams encrypts all your communications within your teams, making it one of the most secure ways to share confidential information. On the flip side, if your Microsoft 365 gets attacked by hackers, it can compromise your Teams information. If you are a member of one of the teams and use your work account, then know all things you do, even private chats, are viewable to your employer.
Let's dive in and learn more about different privacy settings on Teams and how private your data is on Teams.
Microsoft Teams Privacy Settings
When COVID-19 hit the world, things became very ominous for human beings. Many people lost their lives by contracting this fatal disease, while others went into depression and anxiety.
Despite the uncertainties and confusion, the world had to move on. People had to work to earn their livelihoods and put their minds off.
That's where digital business communication platforms like Slack and Microsoft Teams came into play. Microsoft Teams offer cloud-based collaborative tools that allow various departments and teams inside a business to communicate effectively.
Part of the Microsoft 365 family, Teams, emerged as the fastest-growing business in Microsoft's history. There are three kinds of teams you can create.
Private Teams
These kinds of teams are permission-based. Since these are permission-based, you cannot join them without the permission of the team owner.
Once you become a member of such teams, you can share files, chat or perform all other required tasks with other team members. These are more secure teams where you can share sensitive information, as these include only specific people.
Teams working on a specific project or every department in an organization can create private teams for their departments or specific projects.
By default, all teams in Microsoft Teams are private unless you change the privacy settings. 
Public Teams
Public teams, as the name indicates, are public or accessible to everyone in the organization. Anyone in the organization can join public teams. Upon entering a public team, you can automatically gain access to all the information, documents, and conversations.
You can create such teams if you do not fear any breach of data or not planning to share any sensitive information. Similarly, if you believe everyone across the organization has mutual interests in the topics you want to share, then you can create such teams.
Never share any sensitive content in public teams. The breach of data is the real threat here.
Org-Wide Teams
This category is the extension of public teams, where people from an organization are added automatically. The global admins are the owners of such teams.
Only team owners can post messages in such spaces, while other members are not allowed. Only global admins have the option to create or change the privacy settings of their teams to org-wide.
If you want to change the privacy settings of your team, follow this: Tap on three dots next to the team name on Microsoft Teams. From the menu, select 'Edit team.' Under 'Privacy,' change the privacy settings of your team as you desire.
Is Microsoft Teams Private?
We have discussed three types of privacy settings that Microsoft Teams offer. We know that private teams are to share sensitive information. Now, the question is, is Microsoft Teams private?
Let's answer these from the perspective of the team owner and members. First up, team owner or admin. 
If you share sensitive information with some public team, then know anyone can easily breach your communications. So, create private teams to share confidential information with people who need such information.
Another imperative thing that all team owners and members need to consider before sharing sensitive information like financial or legal is that your data can still be compromised despite all your secrecy and due diligence. It is part of digitalization, as nothing is truly safe.
Microsoft Teams is part of Microsoft 365 and Office 365. All your data is encrypted and rests in Microsoft data centers. So, be sure that nobody at Microsoft has unauthorized access to your data. Next, Microsoft prevents even third parties access to your data.
The only concern for you is the hackers attacking your Microsoft or Office 365 accounts. When this happens, an attacker can access everything, including Microsoft Teams.
On the other hand, let's see the privacy level from a team member's perspective. Your private chat ideally should be private. Right? In the case of Microsoft Teams, it is not the case.
Can Your Employer (Admin) View Your Microsoft Teams Chat, Calls & Other Stuff?
Yes. Your employer or the owner of the team can. They can view your chat, calls, meetings, screen time, and other activities on Teams. They can even track your microphone, camera, and location (if they want, which is different from spying).
If you are using work email to log into Teams, then know your private chats are also viewable by your employer. Generally, employers have very little interest in what their subordinates converse privately. However, Teams allow them to monitor and search chats via keyword search.
If you are using Teams to take online classes, know your teacher cannot view your private messages as long as you use your personal Teams account for the login.
The Round-Up
We have learned three kinds of privacy settings of teams and the differences among them. We can safely say that private teams are the most secure ones where you can share sensitive information safely.
However, hackers can attack your Microsoft 365 account, which can compromise your Teams sensitive information.
If you are a member of any Team and use your work email to access such teams, then know all your information, private chats even, are viewable to your employer (the owner of your team).