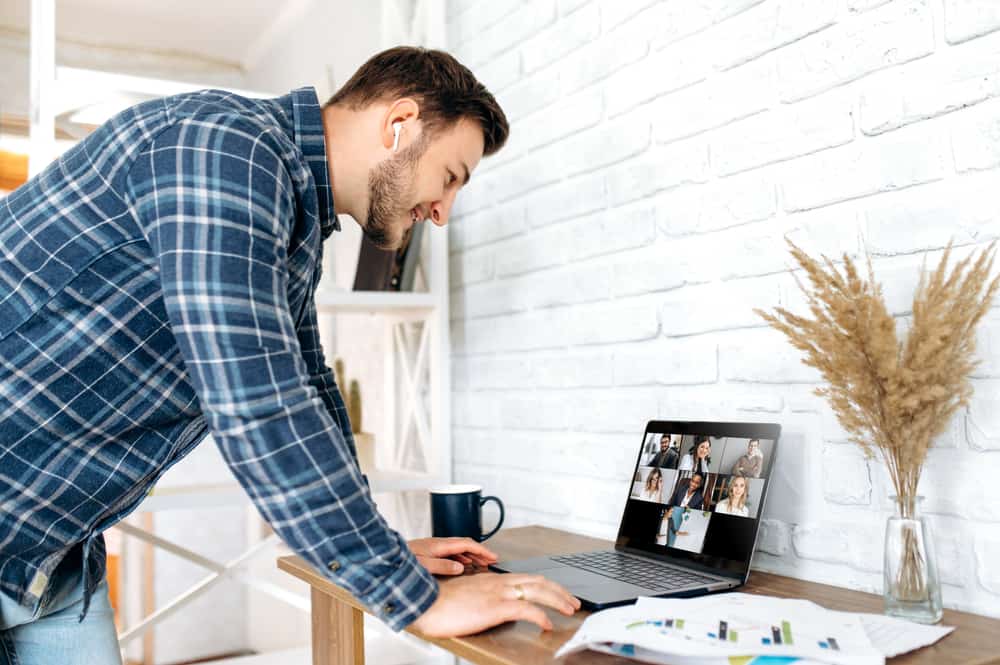 There is nothing fun with your boring white wall not reflecting your vibe and personality on Zoom.
In fact, it is so not 2023 not to change the aesthetics of your video conference with some virtual backgrounds that jazz up the mood or even add a zing of professionalism. 
Though, Zoom virtual backgrounds have been around since 2016, but last year, it introduced a feature to support video backgrounds.
If you want, we can assist you to amp up things further for your next Zoom meeting. We can help you use animated backgrounds for your Zoom video calls.
To use any animated background for a Zoom meeting, follow these steps:
1. Download the video from Pexels or any source that meets Zoom's background video requirements.
2. Go to the "Backgrounds & Effects" tab in Zoom settings.
3. Click the "+" sign and add the above-downloaded video to use as your background for the next meeting.
Things have changed as people are experimenting with their Zoom backgrounds. It is time for you to amp up your game. Keep reading to learn how to get an animated virtual background for your next Zoom video call.
Complete Guide on Moving Backgrounds on Zoom
Time has changed. The COVID-19 pandemic came, shunned us at our homes, made our lives miserable, introduced Zoom in our lives, and gone for good. Regardless, Zoom survived and is still relevant today because of its benefits.
It just makes everything more practical. You can conduct business meetings with your team dispersed in any part of the world with Zoom.
With Zoom, you can connect with your whole bloodline living in any part of the world without having to host expensive dinner parties. Moreover, you can host movie nights, online classes, and even weddings on Zoom.
The possibilities are endless!
Now, when you can do so much fun stuff on Zoom, then why limit your imagination? You can be as imaginative as possible and play around with Zoom backgrounds.
Zoom allows you to use virtual backgrounds in your video conferences. These virtual backgrounds can come in handy, especially when there is always something disturbing happening in your background.
You know your cat would take a nap behind you during the Zoom meeting, or your kid would come crawling back into your room.
So, to fix these issues, you can use Zoom virtual backgrounds.
Today, we are explaining how to use animated or video backgrounds for your next virtual meetings.
It is a two steps guide as the process of using animated virtual backgrounds for Zoom meetings is not really challenging, but the results it fetches are impressive.
Step #1: Get a Video for Zoom Background
The first step is to get a Zoom background video to use on Zoom as your virtual background.
Now, the kind of video you use depends upon your meeting. If it is a professional meeting, you must go for some decent backdrops. However, you can select fun backdrops for a video conference with friends or family, 
You can choose any platform to download videos on your computer. For this guide, we are going with Pexels:
Navigate to the Pexels website on your favorite browser.
Type "Zoom backgrounds" into the search bar.
Click on the "Videos" tab.
Now, whichever video intrigues you, click on it.
Tap the T on the "Free Download" button.
Select "Large 1920 x1080."
Click the "Download Selected Size" button to download the video.
Once done, you can move on to the next step.
Note
Zoom has specific file and resolution requirements for any video to be used as the virtual background. It should be .MP4 or .MOV video file. Additionally, the minimum resolution should be 480 x 360px and the maximum 1920 x 1080 px (1080p).
Alternatives to Pexels:
You can check out coverr.co to search for Zoom backgrounds and download them.
You can even use GIFs as your virtual background on Zoom. First, you must convert the .GIF to the .MP4 version using any converter. Next, resize the video to meet Zoom's resolution requirements. Then, download it and use it on Zoom as described above.
Step #2: Apply the Virtual Background
Follow these steps to apply the virtual background on Zoom:
Launch the Zoom app on your PC.
Tap on the settings icon in the top right corner.
Select "Background & Effects" from the left panel.
Click on the little "+" icon on the right side. 
Select "Add Video."
Locate the above-downloaded video and select it.
Viola! You have got a video background. You can see the preview to assess how it looks during any meeting you host or join. Moreover, you can change your background even during the meeting.
Additionally, any meeting participant can change their backgrounds individually. Also, the host can enable the same virtual background for everyone.
Do not forget to check the "I have a green screen" option if you have a green screen. If not, keep it unchecked, otherwise; your video will blend with the background.
Zoom recommends using a green screen or any solid color background (that does not match your clothing) to get a sharper and more defined virtual background effect, specifically around your head, face, ears, and hair.
Why You Cannot Add a Video Background on Zoom?
If you do not find the option to add video as your animated background on Zoom, it indicates that your device does not meet Zoom's system requirements. 
Zoom has specifically given system requirements for using a video background with or without a green screen for Windows and macOS.
Please check this link to view Zoom's system requirements. If your system meets Zoom requirements, you can use videos as Zoom backgrounds if you follow the above steps.
Another reason might be that the setting is turned off from your account settings. Here's how to turn it back on:
Navigate to Zoom.us on your favorite browser and sign in to your account.
Select "Settings" from the left panel.
Click on the "In Meeting (Advanced)" option.
Scroll down to the "Virtual background" and turn on the toggle next to it.
Also, make sure that the "Allow use of videos as virtual background" option is ticked.
Conclusion
Who wants boring Zoom backgrounds when you can create beautiful ones? 
Follow our guide to find some animated backgrounds for your next Zoom meeting that fit well with you.
Make sure to know your audience before attempting anything. You do not want to use some cartoonish background during any critical conference with your boss or client.
So, be creative and bring fun to your boring meetings on Zoom with all these virtual backgrounds.