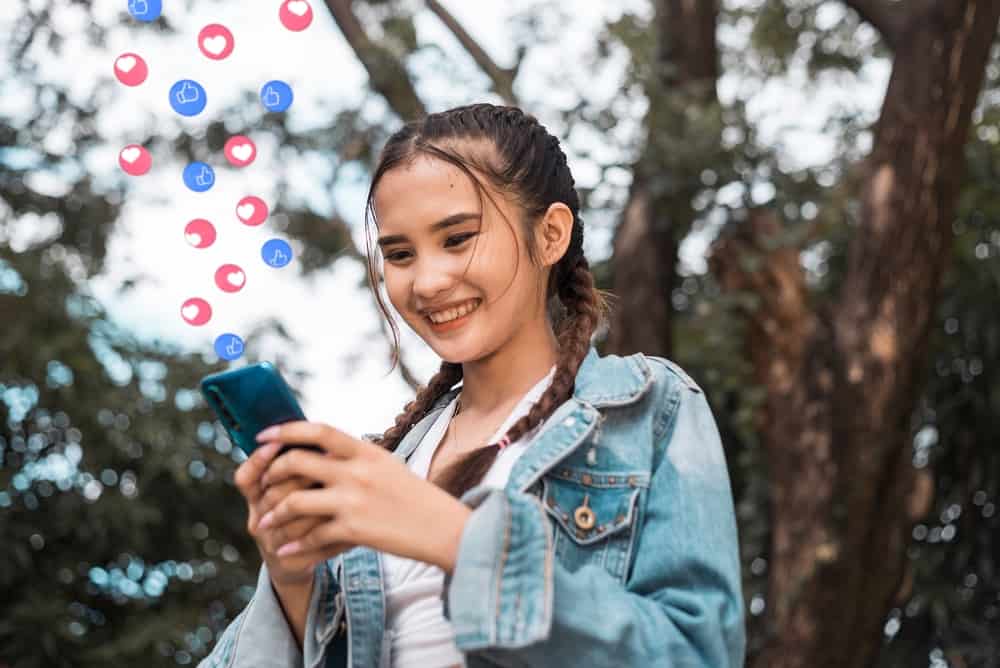 TikTok is a social platform best known and loved for its bite-sized fun videos.
With over a billion users, TikTok has attracted multiple brands, and everyone is looking to grow their number of followers and enjoy the benefits that come with that.
What happens when you get 1000 followers on TikTok?
TikTok has some features that are only available to people with over 1000 followers. The first thing that happens is that you can now add a link to your TikTok bio. Anyone viewing your account can click on the link to visit your website or other social media account. Moreover, with 1000 followers, you can now go live on TikTok and create live events to interact with your audience.
This guide helps you understand what happens when you get 1000 followers. We will also see how to check your current number of followers and offer tips for reaching 1000 followers on TikTok. Hopefully, you will have all you need to blow your account with followers by the end of it.
How To Check TikTok Followers
Getting many followers on TikTok is everyone's hope, and the many followers offer various lucrative opportunities, including getting endorsements from brands. So, how many followers do you currently have on TikTok? Have you reached 1000 followers?
Follow the steps below to know how many TikTok followers you currently have:
Open your TikTok account.
Click on your profile icon at the bottom of the screen.
The next page that opens will display the number of followers that you have.
What Happens When You Get 1000 Followers on TikTok?
TikTok rewards effort and growth, which is why some features are only available when you hit a certain milestone on the platform. One such milestone is getting 1000 followers, and you get to unlock two features.
Feature #1: Adding Links on TikTok
TikTok doesn't allow adding links to your bio; even if you paste your link, it doesn't become clickable but instead appears as plain text. However, when you reach 1000 followers, you can now add a clickable link to your TikTok bio.
For instance, if you are promoting your brand, the first way of doing that is through videos. However, people don't get a chance to interact with your brand's website to learn other details. The good news is that if you add your website's link to your TikTok bio, anyone visiting your profile can click on the link to visit the website.
It gets better since you can use TikTok analytics to monitor how people react to the link. You will see how many clicks and view your profile gets. That way, you can predict the growth of your brand.
Feature #2: Going Live on TikTok
TikTok doesn't allow anyone to go live on its platform. You must have reached 1000 followers to unlock this feature. The best part is that you can interact with your audience in the live events, including asking live Q&As.
Moreover, going live can help you interact with many people and promote your brand. Ideally, you reach many people and connect them using the live event feature. Besides, with 1000 followers, you've unlocked the pathway for growing your account. People are likelier to follow an account with over 1000 followers than a lesser number.
How To Get 1000 Followers on TikTok
Now that you know why getting 1000 TikTok followers is a huge boost to your account, let's see some tips to follow to get 1000+ TikTok followers.
Tip #1: Maximize Your TikTok Videos
Your TikTok videos are how you engage with people. If you give them something funny, engaging, and quality, chances are that some of them will follow you to get more of your content. The trick is to remain consistent, creative, engaging, and relevant.
The more engagements your videos get in terms of comments, shares, and likes, the higher your chances of quickly increasing your TikTok followers.
So, give people a reason to follow your account for more of your content by focusing on your niche, posting regularly, and delivering quality content.
Tip #2: Promote Your Content
TikTok is not the only social platform where you have an account and audience.
It could be that you are on Twitter or Instagram. If so, share your TikTok videos with your other platforms.
The best part about this is that your followers will likely follow you on TikTok out of curiosity about what they've been missing.
Tip #3: Understand Your TikTok Audience
Knowing what mostly engages your audience based on their comments and likes can help you know where to focus more on.
Once you understand what your audience loves, you can focus your content to align with their needs.
Even those who have not followed you will follow you to stay updated with your content.
Tip #4: Be Consistent
Consistency is key to the growth of your TikTok account.
Consistency is when you post your videos and how regularly you do so.
If you post three videos per week, stick to that.
Doing so helps users know when they expect to find new content, and regular viewers of your videos will most likely follow you to enjoy more content.
Tip #5: Work on Your Profile
Your TikTok profile should depict who you are and what you stand for.
So, be descriptive in your bio and describe what your account is all about.
Let your profile reflect the content that you post.
That way, someone who visits your TikTok profile can easily decide whether to follow you or not.
Conclusion
Getting 1000 TikTok followers gives you an upper hand on the platform.
We've seen the two benefits you get once you reach 1000 TikTok followers.
Also, we've described the steps to keeping a tab on the current number of TikTok followers and concluded with tips on how best to grow your followers on TikTok easily.