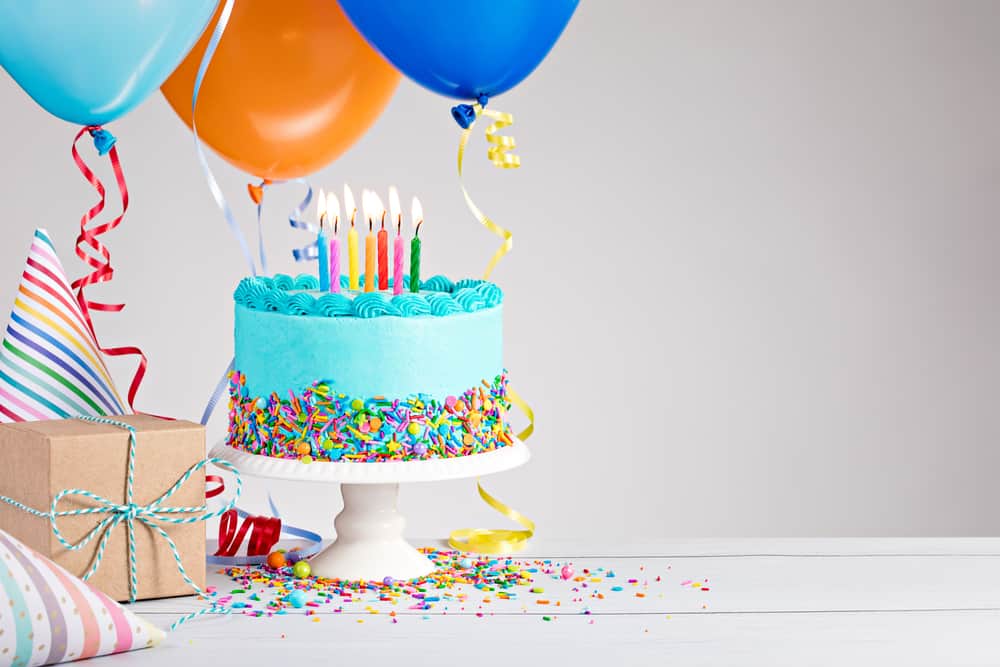 For some of us, Snapchat has undeniably become a part of our daily routine.
When you first sign up for the app, it asks for your birthday.
Sometimes, we might need to change it later. This might be because we entered the wrong birthday.
In some rare cases, we might want to change our birthday to better reflect any changes to our official documents.
But how many times can you change your birthday on Snapchat?
Changing the birthday you entered while setting up your Snapchat account is possible. You can see your birthday and change it by accessing your account settings. However, Snapchat limits how many times you can change this. If you need to change your birthday on Snapchat, you may do so, but only once.
Do you need to change your birthday on Snapchat? If so, just read further to learn how to do that!
Changing Your Birthday on Snapchat
You may change your birthday on Snapchat, but only once.
For this, you will need to access your account settings. Here, you can see the birthday you provided when you first created your account.
If you need to change this birthday, you may do so with some limitations.
Why Does Snapchat Ask for My Birthday?
Like other apps, Snapchat asks for your birthday for your security and to keep others safe.
You must be at least 13 years of age to use the popular messaging app. By enforcing a minimum age limit, Snapchat can protect you from potentially inappropriate content while keeping others on its platform safe.
There are other reasons why Snapchat may ask you to provide your birthday. This includes complying with the local jurisdiction and other legal requirements.
This way, Snapchat won't be exposing you to content that might be inappropriate for your age in your jurisdiction while doing everything they need to protect you from harmful content.
Why Do I Need to Change My Birthday?
While it might sound silly, birthdays may need to be changed for several reasons. For instance, a change in the birthday shown on your government ID or documents can be a reason to change your birthday on Snapchat.
If the birthday was entered wrongly when signing up for a Snapchat account, changing birthdays might help you fix the issue.
This could be a common oversight for many people as we aren't really paying much attention to the fine details in the excitement of setting up a new Snapchat account.
You may also want to change your birthday on Snapchat to reflect your actual birthday to let your friends know. Snapchat displays a cake icon next to your name when it's your birthday.
This allows your friends to wish you without missing out on your birthday. Nobody likes to spend their birthday alone, do we?
The maximum limit to updating your Snapchat username is once a year. You may only transform it into one not previously utilized by anybody else, including yourself. Therefore, once you change your username, you can't go back.
How Do I See My Birthday?
Checking our birthday on Snapchat allows us to determine whether we'd like to change it or not.
To find your birthday, head over to your account settings.
To perform this, you must open Snapchat and go to your profile. Open Settings, and you will find your personal information here, along with the birthday you provided while signing up for Snapchat.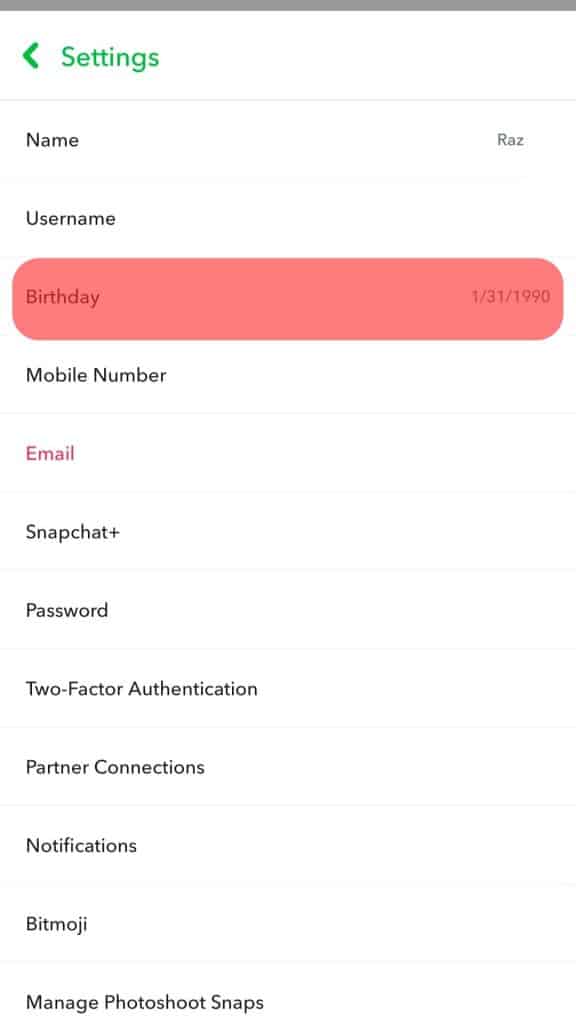 If you find your birthday information here incorrect or feel that you need to change it, you may do so. Changing your birthday on Snapchat is simple and takes less than a second! We will figure out how to do this in the next section.
How Do I Change My Birthday?
Once you have decided to change your birthday on Snapchat, you may do so by heading to your account settings.
Here, tap on your birthday. You can now select a new date for your birthday and confirm it. This will change your birthday on Snapchat.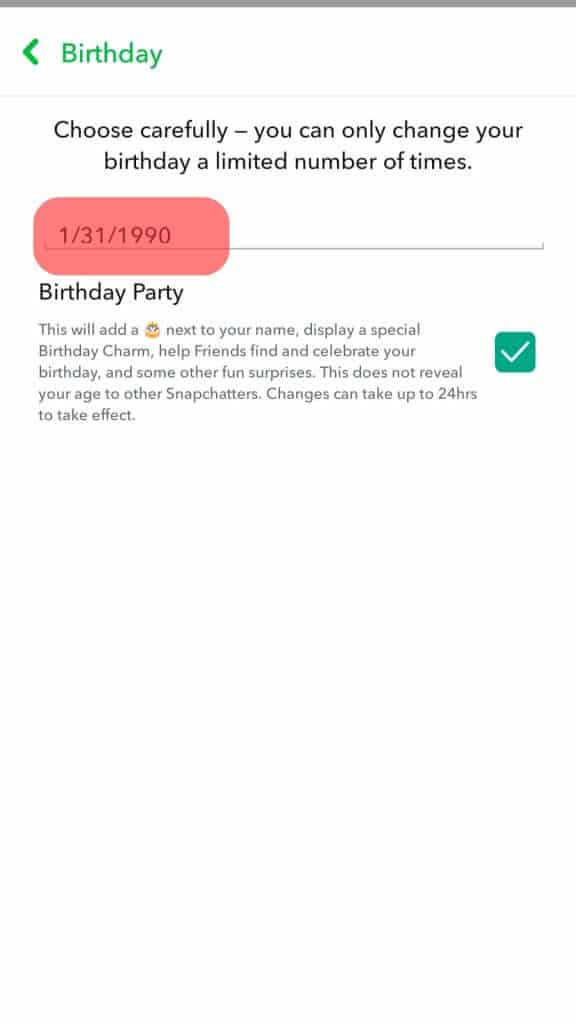 It's as simple as that. Now your friends will be notified in the app by the cake icon when it's your birthday.
Your new birthday will reflect immediately on the app, and no further action is required on your part to finalize these changes.
Final Words
Snapchat is great for lots of things. One of them is celebrating with friends.
The correct birthday information on the platform lets your friends know when it's your birthday.
Getting your birthday right is also crucial for other reasons, such as the mandatory age limits enforced on the platform for your safety.
In all, getting your birthday information right on the app using the method we'd discussed will ensure that your experience on the app is fun and rewarding, not to mention safer for you and everyone else involved.