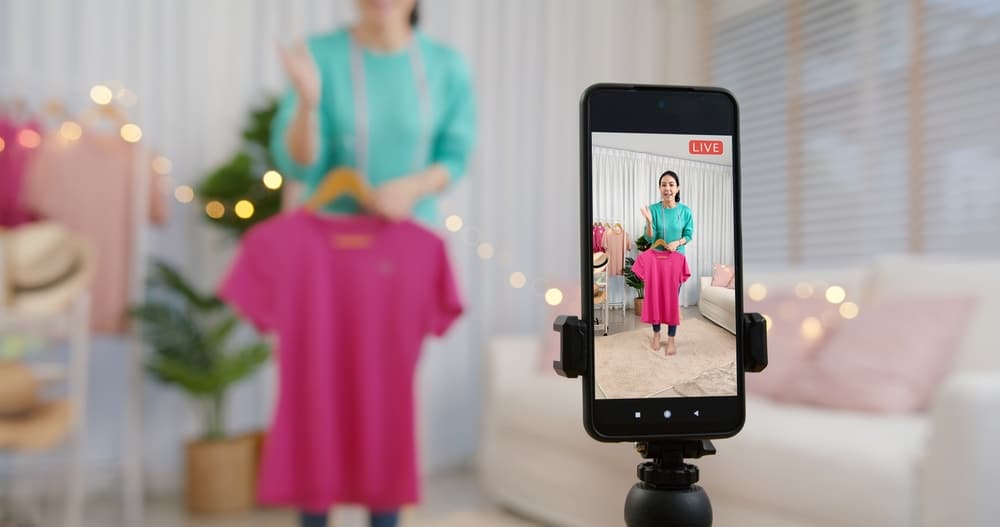 We know Instagram as a social media platform where you can share photos and videos with your followers. But do you know that Instagram can also work as a marketing tool for your brand?
Almost 130 million Instagramers are engaged with content related to shopping. Even you might have come across the pages that are selling clothes online. But how are they selling?
The answer is Instagram shopping. It was launched a while ago that allows you to sell your products. You can sell all kinds of products, whether clothes, shoes, or accessories. But, to start selling, you will need to create a business account for yourself and activate Instagram Shopping.
It might sound like a tedious task to create one if you are new to this, but it's not.
Here we will share all information regarding creating a business page on Instagram, connecting it to Facebook, creating a product catalog, etc.
Steps To Follow To Start Selling Clothes on Instagram
These steps will help you understand how to sell clothes on Instagram successfully.
Step #1: Set Up A Business Profile on Instagram
To start selling, the first thing that you will need is an Instagram business profile. My two cents here will be that don't convert your old profile into a business account; instead, open a new account. Dedicate your new account to your business only.
Here's how you can create one for yourself:
Sign up on Instagram using your Gmail id, or if you have a Facebook account, you can use that too.
Now, fill in the basic information like your name, username, password, etc.
After setting up your Instagram account, it's time to edit your profile. Here you can set a profile photo and add a brief description of your brand.
The profile you created will be a personal profile by default. You will need to switch to the Business profile.
Go to the settings and scroll to the end, where you will find an option of "Switch to Business Profile."
Click on it and follow the instructions.
Within a few seconds, your business profile will be set where you can access marketing tools like Insights, Analytics, Promotions, etc.
Step #2: Attach With Facebook
After setting up your business profile, it's time to connect your profile with your Facebook page.
Go to the Edit Profile tab.
Find the 'Public Business Information' option. Tap on it, and from the various options, click on Page.
Then a pop-up will appear, choose the Facebook business page that you wish to connect to from that pop-up.
And voila! It's connected to Facebook now.
Step #3: Create and Attach Product Catalog
The next step, the crucial one, is to create a product catalog and attach it to your Instagram page.
Here's how to create a catalog:
Open Facebook on your device and go to the Commerce Manager.
Click on Get Started. Then from the following pop-up, select Create a Catalog option.
Next, click on Ecommerce and proceed further.
Now it will ask how you wish to add products to your e-commerce catalog.
As we create a new catalog, we will choose the Upload Product Info option.
Next, there will be options on the same screen where you will have to assign the catalog to the Business Manager account.
Below that, you'll be asked to give a name to your catalog.
After entering all information correctly, hit the Create button in the bottom right corner.
Your catalog will be prepared by following these steps, but you'll need to follow a few more steps to add products to the catalog.
Steps to add products to the catalog:
Open the Commerce Manager again and select the new catalog you created.
Open the catalog, and go to the Items option.
Select Add Items -> Add Manually, and click next.
Here you can add the images of the clothes you want to list for sale.
Other than just uploading, you will need to add the product's title, a description, and a link to the website where people can view more details and buy the product.
You'll be then asked to choose the Item Category; in this case, you'll select Apparel and Accessories.
After that, an option will help you create color-wise and size-wise variants of your products.
Lastly, after finishing all the steps, Tap on the Finish button.
Now, what if you already have a catalog on a different site? Well, the overall process becomes much easier.
Go to Commerce Manager -> Data Sources.
Now, this time choose Connect Ecommerce Platform.
An option will appear that'll let you choose the platform where your catalog already exists.
Choose the platform, and then it will redirect you to the website of the platform you choose, where you'll need to follow some more steps.
Once the procedure is complete, your existing catalog will get attached to Facebook automatically.
You can add more than one product to the catalog. To do so, you'll have to follow the same procedure as mentioned above for adding products.
Step #4: Profile Review and Activating Instagram Shopping
As we have everything ready with us, we can head back to Instagram to submit our shopping account for review.
To submit for review:
Open Instagram and go to your Profile.
Hit the menu option in the upper-right corner and click on Settings.
Select the Sign Up For Instagram Shopping option. Then follow the required steps and submit the profile for review.
Usually, the accounts get reviewed within a couple of days, but it might take more time in some cases. So don't panic.
Once your account review is complete, you can proceed with connecting the catalog you prepared.
To connect it, go to Settings -> Business -> Shopping.
You'll be asked to select a product catalog you want to connect.
Choose the one you wish to and tap on Done.
How To Check Application Status
Check the application status by going to Instagram -> Profile -> Settings -> Shopping.
Step #5: Start Selling
After you are done with all these four steps, your Instagram Shopping profile will be ready. The following things that you'll need to do are shown below.
Create and post engaging content that contains your products.
Use "product tags" on all your posts so that users can navigate to a particular product via that post.
Create promotions for your profile on Instagram.
Avoid posting content not related to your niche.
Lastly, collaborate with other creators to increase engagement.
Wrapping Up
That is all from our side in this article. We hope by now you know how to sell clothes on Instagram and make the most out of this social media platform.
Remember that consistency is vital, so keep posting great content, excellent pictures, and exciting videos to drive more engagement and attract more customers.
Good Luck!